Golden sunsets, sparkling rosé, and blushing blossoms – the allure of rose gold has captivated hearts, gracing everything from jewelry to the latest tech gadgets. But when this enchanting hue decides to waltz into the world of hair, it promises a fairy-tale transformation that's hard to resist. Before you embark on this shimmering journey of rose gold hair, there's a tapestry of considerations to unravel. Dive in as we unfurl all you need to know about the enthralling world of rose gold hair dye and how to embrace this trend with confidence.
Rose gold hair is currently in vogue. Whether you prefer a hint of pink lemonade or a rose wine-inspired tint, achieving the perfect rose gold color requires a delicate balance of colors.
When properly using rose gold hair dye, this creates a touch of apricot and a lustrous metallic shimmer.
Follow our tips to create a stunning rose gold shade, ranging from light blonde to medium brown or dark brunette.
Considerations Before Dyeing Your Hair Rose Gold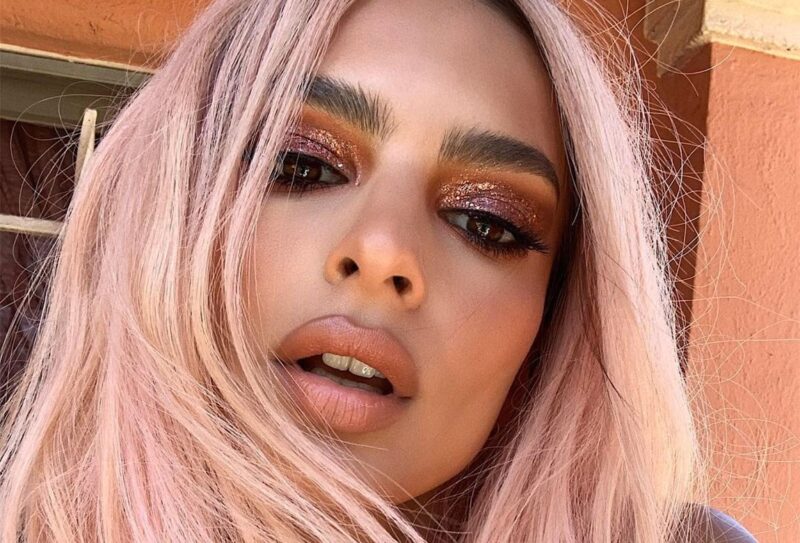 Here are things to consider before you dye your hair rose gold:
Cost
When it comes to dyeing your hair rose gold, the price tag can vary widely. It doesn't have to break the bank, especially if you opt for a do-it-yourself (DIY) approach. However, it's essential to recognize that DIY methods often result in less longevity compared to professional salon treatments. Also, the overall quality may not be on par.
On the flip side, salon coloring does come with a higher cost, covering the initial treatment and potential future touch-ups. Therefore, the cost is a significant factor to weigh when deciding to embrace the rose gold hair trend.
Color Tone
Considering your color tone is particularly important when dyeing your hair rose gold because this shade has both warm and cool undertones. Rose gold balayage hair typically combines pink or rose tones with hints of gold or copper.
Here's why your color tone matters when choosing rose gold hair:
Warm vs. cool undertones: Rose gold hair can lean warm or cool, depending on the specific mix of colors used. Understanding your skin's undertones is crucial to finding the right balance. If you have warm undertones in your skin, you may want a rose gold shade with slightly more gold or copper to complement your complexion. Conversely, if you have cool undertones, a cooler or pinker rose gold might be a better choice.
Enhancing your features: Rose gold hair can bring out different aspects of your appearance based on your skin tone. For individuals with warm undertones, it can create a warm and glowing effect, while those with cool undertones may find it enhances their cool and rosy complexion.
Eye color: Rose gold hair can also complement or contrast with your eye color. The warm and rosy tones can make blue or green eyes pop, while the gold elements can enhance brown or hazel eyes. Considering this interplay can help you achieve a more balanced and harmonious look.
Personal style: Your personal style and preferences play a role as well. The specific rose gold shade can vary. Choose the one that aligns best with your fashion choices and whether it's a temporary or semi-permanent hair dye.
Natural Hair Color and Hair Texture
Your natural hair color serves as the starting point for achieving rose copper gold hair. The underlying color can affect the final result.
If you have a dark brunette or black hair, achieving a vibrant rose gold might require more bleaching. This could result in a slightly different shade compared to someone with lighter hair.
If your natural hair color is uneven or you have light blonde hair due to previous dyes or sun exposure, you may need additional steps to achieve rose gold highlights.
Hair texture also impacts how well it absorbs and retains color. Brittle hair, which is often found in damaged or chemically treated hair, may absorb color more quickly. Delicate or fine hair may require gentler treatment to minimize damage during the coloring process.
Maintenance
Maintaining rose gold hair color demands a time commitment.
If you decide to go on the best rose gold hair dye, you'll need regular root touch-ups to keep your color looking fresh. Even if you opt for rose gold highlights, you may still require toning to preserve that vibrant appearance.
Be sure you're willing to commit to the necessary upkeep. Faded true rose gold lacks the same allure as a well-maintained color, so dedication is key.
Top Rose Gold Hair Color Ideas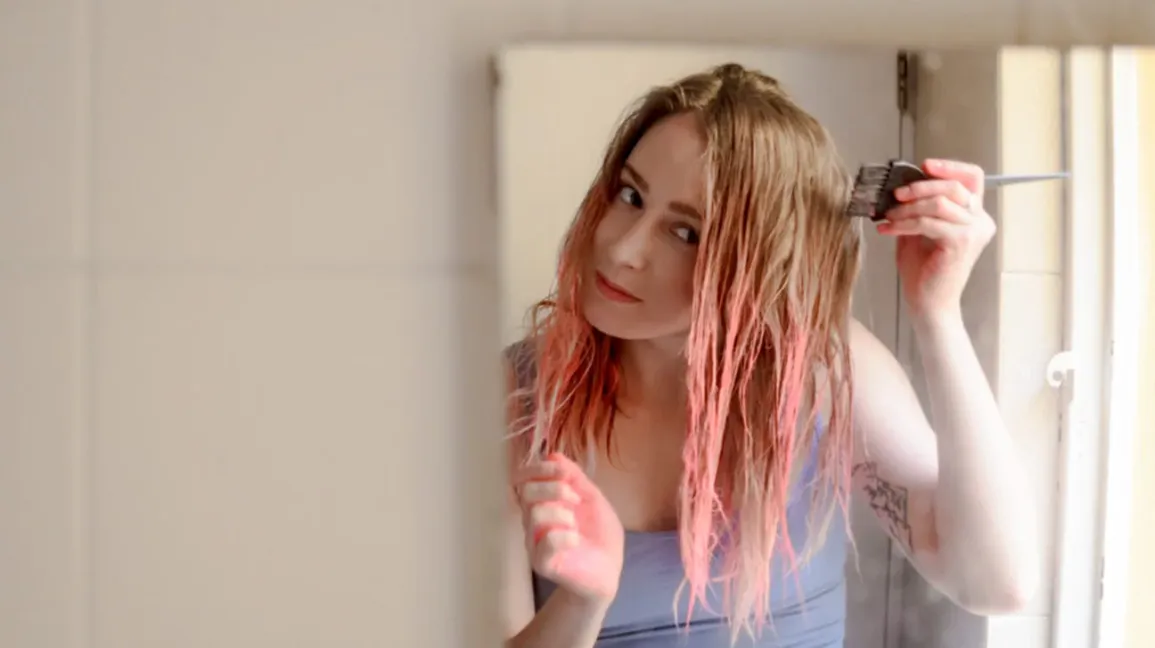 Here are some top rose gold hair color ideas:
Soft Rose Gold. This gentle, pastel-like shade of rose gold offers a subtle and romantic look.
Rose Gold Balayage: Combining rose gold highlights with your natural or base hair color through balayage.
Rose Gold Ombre: An ombre transition from your natural hair color to rose gold at the ends creates a gradient effect.
Rose Gold with Blonde: Blend rose gold with blonde highlights for a harmonious and multidimensional appearance.
Rose Gold Bob: Shorter hairstyles like bobs can showcase rose gold beautifully. This provides a chic and modern look.
Rose Gold Curls: The curled texture adds dimension to rose gold hair. This makes it appear even more radiant and voluminous.
Silver or Lilac Tones: Experiment with unique variations by combining rose gold with silver or lilac highlights.
Rose Gold Pixie Cut: For a bold and striking statement, consider a pixie cut in rose gold. It's a daring color to choose that exudes confidence.
Wrap-Up
Hair coloring can be quite a challenge. It's best to use a color-depositing conditioner and shampoo for a safer option. Though, it's important to note that they may not be suitable for all hair colors and textures.
You should embrace your new rose gold hair for a gorgeous look!