In the modeling world, having dependable model skin care is a no-brainer. This is because modeling is one of the most competitive industries in the world. Hence, models constantly seek ways to enhance their beauty to stay ahead of the game.
So how do models take care of their skin? Here are 5 ways to achieve younger-looking skin, like models:
1. Cleanse And Exfoliate Regularly
Because models work closely with the camera, anything that would interfere with their appearance would be a major no-no. So, before applying makeup, they ensure their skin is clear of dirt and impurities.
So, how do models keep their skin clean? First, they regularly wash their faces every morning and night. This helps remove any dirt, oil, or makeup that might block pores and cause outbreaks.
You can also do this by washing your face with warm water and mild soap (or an antibacterial cleanser), then scrubbing gently but thoroughly until the skin is squeaky clean.
Exfoliation comes next on the list of necessities for a basic model skincare routine. Exfoliating helps to remove dead skin cells and reveal the glowing skin beneath. In fact, models swear by exfoliation to keep their skin looking young and healthy. So, they exfoliate their skin a few times a week to keep it looking bright and fresh.
Speaking of exfoliation, OROGOLD White Gold 24K Deep Peeling Gel is an absolute must-have in any supermodel skin care beauty arsenal. That's because its exceptional formula minimizes wrinkles and fine lines, making models' skin look radiant and youthful in the process.
How to get a model face? Start with this routine.
2. Apply Sunscreen Daily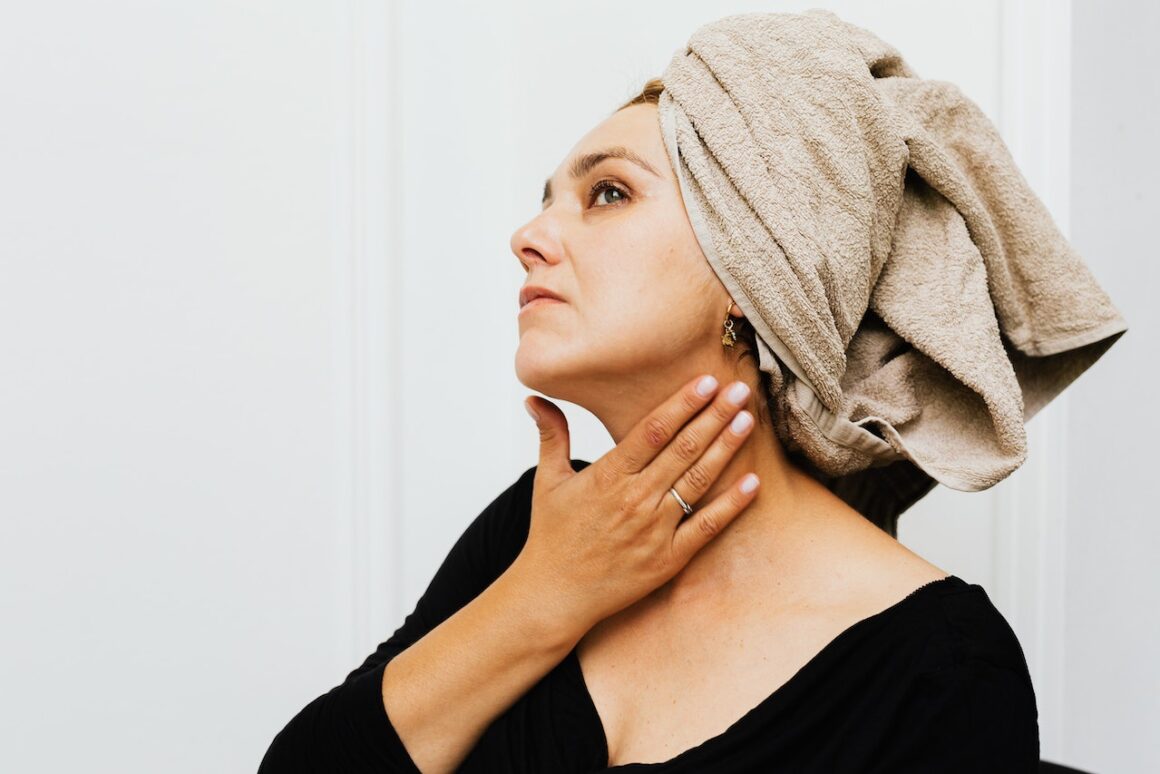 In addition to cleansing and exfoliating, models' skincare typically includes applying sunscreen every day to protect their skin from the sun's UV rays. They know sun exposure can cause wrinkles, spots, and other issues; therefore, they routinely apply sunscreen before stepping outside.
Pro Tip: When you're using sunscreen, make sure to apply it to all areas of your skin, including your face, neck, ears, and hands. Be sure to apply it at least an hour before going outside, and reapply it every two hours while you're out.
3. Get Enough Sleep
If you want to maintain your youthful appearance, make sure you get enough sleep. According to the National Sleep Foundation, getting at least 7 hours of sleep a night is the key to looking and feeling your best.
Here are some tips from models to help you get the sleep you need:
Establish A Regular Sleep Schedule
Set an alarm clock that alerts you when it's time for bed, and stick to it. If you're having trouble falling asleep, try going to bed and waking up at the same time each day for a few weeks. That way, your body will get used to sleeping at a particular time every day.
Create A Dark And Quiet Room
Having a dark and quiet room can help you fall asleep more quickly. Make sure there are no bright lights in your room, and keep electronics out of your bedroom altogether if possible.
Take A Relaxing Bath Before Bed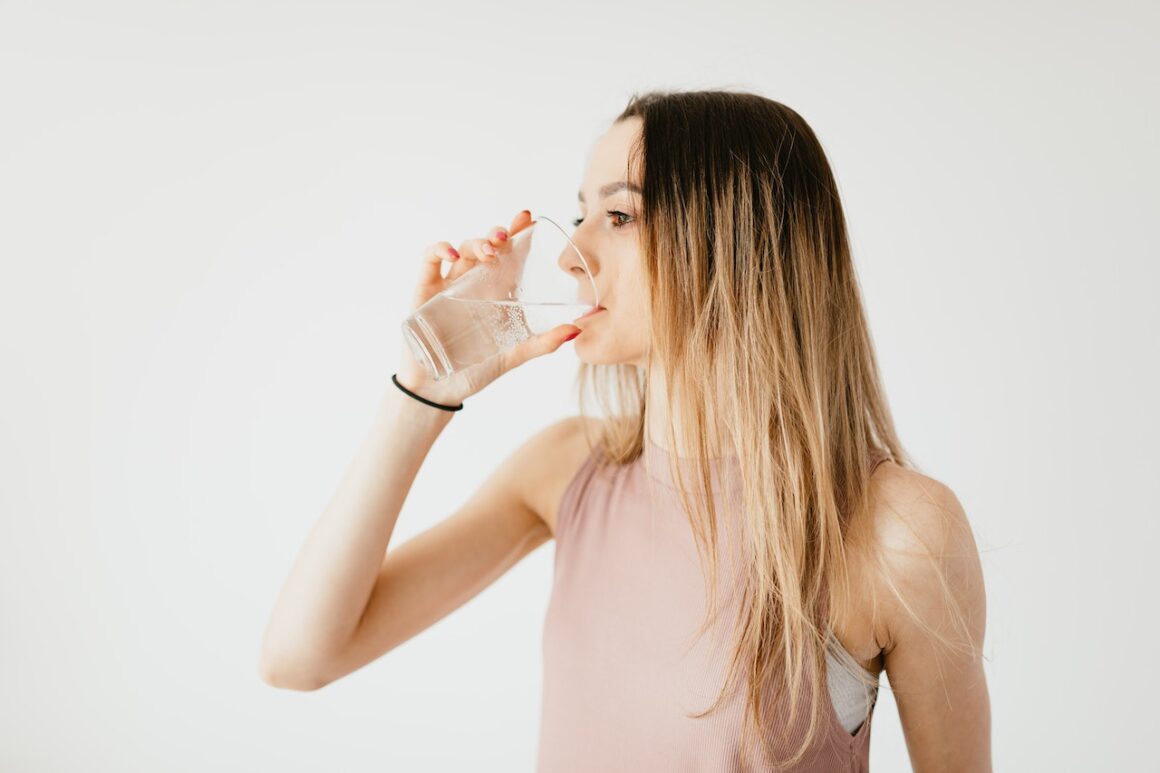 Before bed, take a relaxing bath to help you fall asleep. Fill your tub with warm water and add some bubbles or herbs that help relax you. You may also bring your Kindle or book into the bath with you to read. This way, you'll also ensure that you have a sharp brain in addition to a gorgeous face and physique.
4. Stay Hydrated: More Water, Less Sugary Drinks
Models frequently work long hours under bright lights and with heavy makeup. This can take a toll on their skin, so they should take additional precautions to keep it hydrated.
But what better way to keep their skin plump and glowing than to drink plenty of water? Our skin is our biggest organ, and it is 64% water. Staying hydrated is critical to keep your skin looking its best.
Eating water-rich fruits and vegetables (like cucumbers and watermelons) and drinking unsweetened tea or coffee are also acceptable alternatives. Of course, processed sugary beverages are not an option.
5. Eat Healthily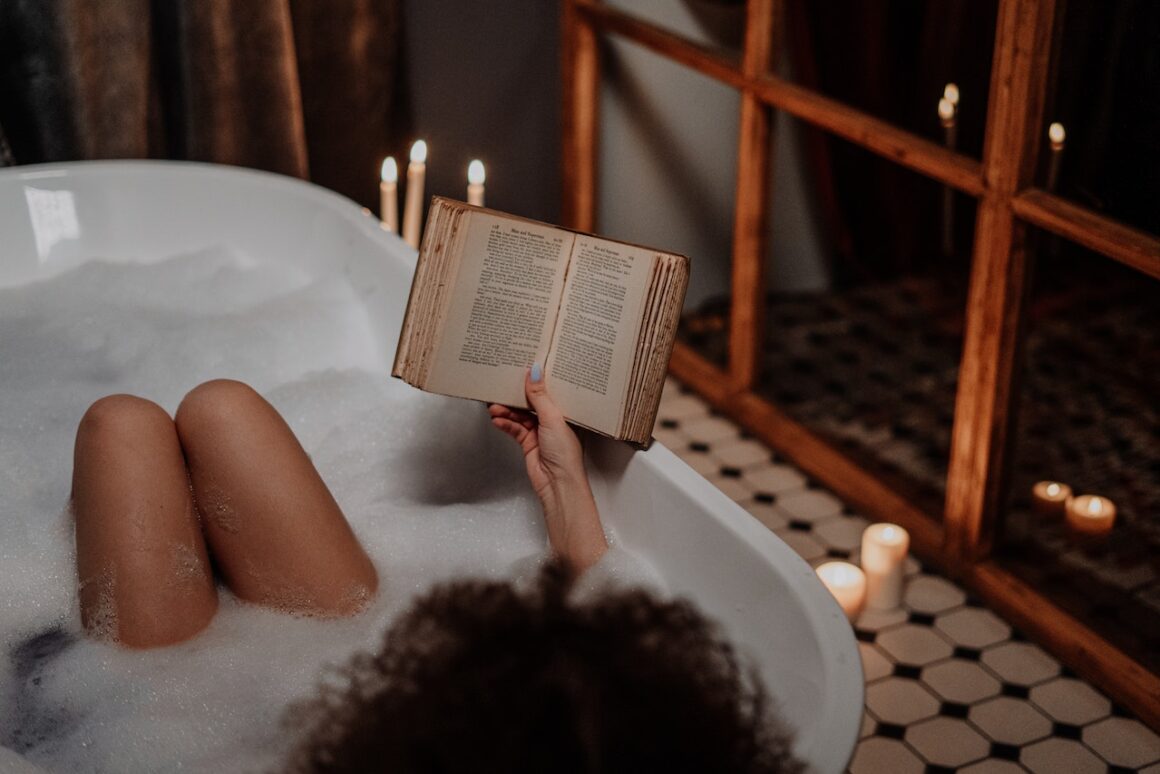 For years, the modeling business has been stereotyped as one that expects individuals to put themselves on extreme diets to achieve a specific "look." While it is true that models follow rigorous diet regimens to keep their bodies in good form, doing so does not have to mean jeopardizing your health.
Furthermore, eating healthy and caring for your skin are two of the best ways to ensure flawless skin, which is often necessary for the modeling profession.
But how does eating healthy foods help in model skin care?
First, eating a balanced and healthy diet helps their bodies get the nutrients they need to function properly. This includes vitamins A and C, which are important for healthy skin tissue.
Secondly, by eating clean foods, they're keeping their skin free of harmful chemicals and contaminants. These can damage the skin's barrier function, leading to signs of aging like dryness, wrinkles, and discoloration.
Finally, incorporating plenty of fruits and vegetables into their diets helps models give their skin the fiber it needs to help reduce inflammation and support cell regeneration. These reasons make eating a healthy diet one of the most important things they can do to take care of their skin—and you, yours.
Many prominent models, like Hannah Ferguson, Jasmine Tookes, Mariah Strongin, Eian Scully, Lais Ribeiro, Sara Sampaio, Gizele Oliveira, Jason Morgan, Brad Koenig, and others, have sworn to eat healthily.
Besides increasing your intake of whole foods, Jason Morgan advises limiting your intake of processed foods, which are known to harm skin cells.
Conclusion
As you can see, achieving younger-looking skin-like models is within reach. A lot of model skin care involves taking care of your skin inside and out. Eating a healthy diet, getting enough sleep, and using the right skincare products can make a big difference. And when it comes to makeup, less is definitely more.
So there you have it—the secrets to getting a model face. With a little effort, you can achieve your desired youthful glow.
FAQs
Do Models Have To Have Perfect Skin?
The modeling profession widely acknowledges that models must have flawless skin to succeed. While there are a few exceptions, most models with blemishes or other skin imperfections may face difficulty finding work. This is because the fashion industry is all about looks, and flawless skin is essential to a model's appearance.
Nonetheless, models may get flawless skin in a variety of ways. Some spend a lot of money on skincare products and get frequent facials and other treatments. Others use Photoshop and other editing software to make their skin appear flawless in photographs. Whatever procedure they use, it is evident that flawless skin is a must for most models.
How Do You Prepare Your Skin Before a Photoshoot?
It is vital to cleanse your face before a photo shoot to get rid of any dirt, makeup, or oils that may be on your skin. This will help create a clean canvas for the makeup artist and ensure that your skin looks its best in photos. Once your face is clean, you can apply a moisturizer to help hydrate your skin.
You can also apply a face mask before your photoshoot if you have time. Face masks are a great way to hydrate and nourish your skin and help brighten your complexion.
How Do Male Models Take Care of Their Skin?
Male models often have to deal with weather conditions and rigorous work schedules. To keep their skin looking its best, they often use sunscreens and moisturizers to prevent skin irritation and maintain a healthy complexion. They are also familiar with the standard model skincare regimens, including using gentle cleansers, exfoliating regularly, using toners and serums, and so on.
How Do You Get A Model Face?
Most people believe that to have a face like a skin care model, you must be born with good genes. However, this is not always the case. As discussed above, models use certain tricks of the trade to get their skin looking flawless.
To start, models typically have a rigorous skincare routine. They cleanse, tone, and moisturize their skin twice a day. They also regularly exfoliate to slough off dead skin cells and clear their pores. In addition, they use products with active ingredients like retinol and vitamin C to brighten and smooth their skin.
When it comes to makeup, less is more for models. They tend to go for a natural look with a hint of mascara and lip gloss. If they are doing a photo shoot where they need to look more glamorous, they will use foundation to even out their skin tone and conceal any blemishes. They may also use bronzer to add some definition and highlight their best features.