Meghan Markle, the American actress turned Duchess of Sussex, captivated the world when she became engaged to Prince Harry in 2017. Among the many aspects of their whirlwind romance, one thing that truly shone was her stunning engagement ring. In this blog post, we delve deep into the carat count of Meghan Markle's iconic engagement ring, exploring its design, royal connections, and estimated value.
The Ring's Design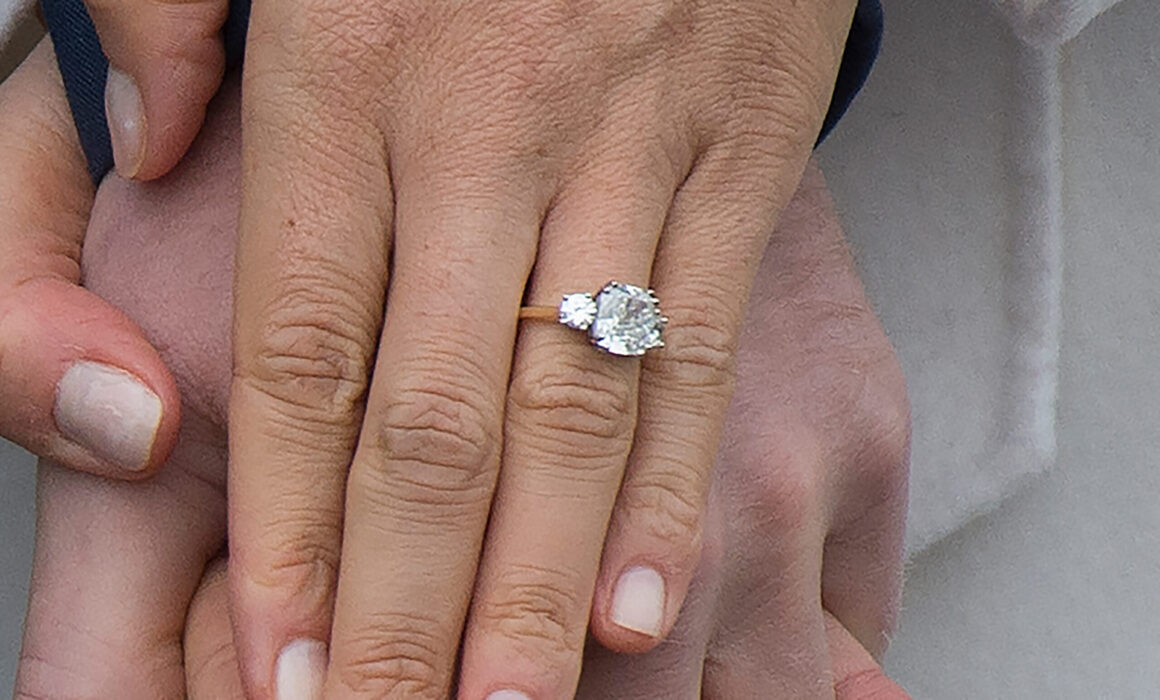 Meghan Markle's engagement ring boasts a timeless and elegant design. Crafted by British jeweler Cleave and Company, the ring features a central diamond of remarkable beauty and clarity. The cushion-cut diamond is gracefully set amidst smaller round diamonds, forming a chic three-stone design.
One unique aspect of the ring's design is the central diamond, which once belonged to Princess Diana, Prince Harry's mother. The use of Diana's diamond adds sentimental value to the ring, making it a profound symbol of love and remembrance. The ring's design exudes a classic yet contemporary aesthetic that resonates with Meghan's modern style making it one of the best engagement rings out there.
A Royal Connection
The central diamond, with its enchanting sparkle, holds a historical connection that tugs at the heartstrings of many. It originally adorned the engagement ring of Princess Diana, who tragically passed away in 1997. By choosing this diamond, Prince Harry paid a touching tribute to his beloved mother, ensuring her presence in his and Meghan's union.
The sentimental value of the ring's connection to Princess Diana cannot be overstated. It represents a bridge between the past and the future, a symbol of love transcending time and space. Meghan Markle's acceptance of the ring was a heartfelt gesture that brought Princess Diana's legacy into the spotlight once again.
The Central Diamond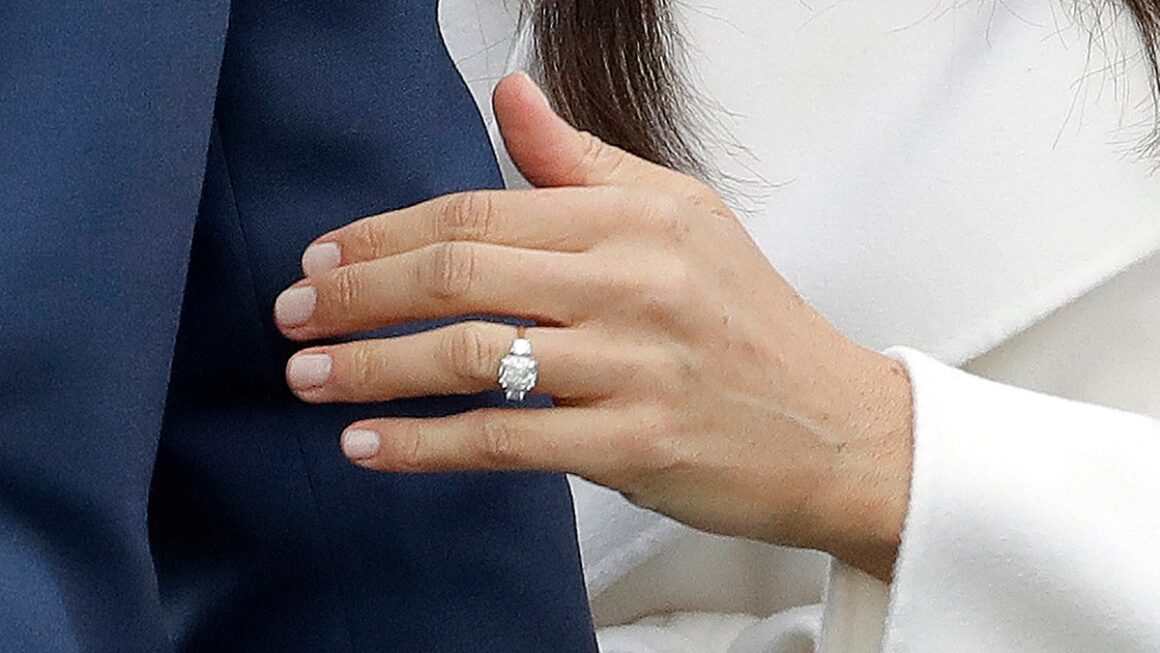 Now, let's get into the carat count of Meghan's stunning diamond. The central cushion-cut diamond weighs in at an impressive 2.5 carats. This places it in the league of some of the most remarkable royal engagement rings in history. It may not be the largest, but its exquisite cut and quality make it a true gem.
Compared to other royal engagement rings, Meghan's diamond holds its own. For instance, Princess Kate's engagement ring features a 12-carat sapphire surrounded by 14 diamonds, making it larger but quite different in style. Meghan's choice of a cushion-cut diamond highlights her preference for elegance and sophistication.
Surrounding Diamonds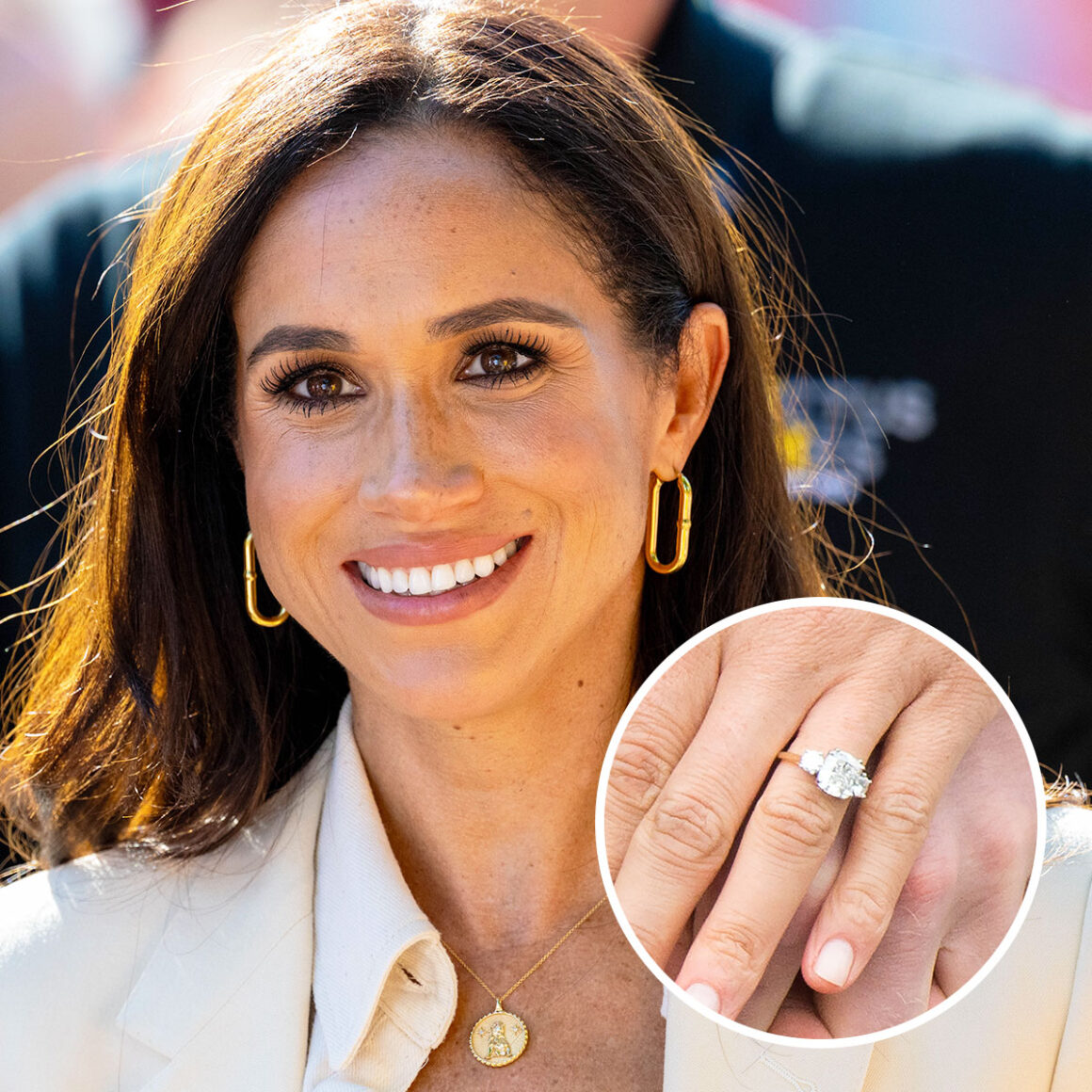 While the central diamond is the star of the show, Meghan's ring is adorned with two smaller round diamonds on either side. These side stones add depth and brilliance to the ring's overall appearance, contributing an additional 0.75 carats to its carat count. They serve as a symbolic representation of the couple's journey together, with the past, present, and future elegantly intertwined.
Estimated Value
Estimating the value of a royal engagement ring can be tricky due to its historical significance and the provenance of its stones. However, experts estimate Meghan Markle's engagement ring to be worth around $350,000 at the time of its creation. Given its association with Princess Diana and the global interest in the royal family, its value has likely appreciated significantly since then.
Comparatively, Meghan's ring is on the more modest side when it comes to estimated worth, especially when juxtaposed with the likes of Princess Kate's sapphire sparkler, valued at over $500,000. Nevertheless, its emotional value and historical resonance make it truly priceless.