If you've found the love of your life and have set a date for your wedding, now is the time to start planning out every detail of your ceremony. Figuring where you want to have your wedding and who will be invited to your big day is just the first step in this planning process. Once you have these major details figured out, you need to consider the décor you want to use in your wedding venue.
The décor you choose for your wedding will help you transform a wedding venue into a physical representation of your love. For most brides, having dried flower bouquets and décor is something they view as a priority.
Dried flowers are not only extremely appealing, they last far longer than fresh-cut flowers. Are you curious about why dried wedding flowers are often used as wedding décor? If so, check out the useful information below.
Dried Flowers Make For Stunning Wedding Decorations
Couples in the United States spend millions of dollars on wedding flower decorations every year. If you are in the process of choosing floral décor for your wedding, then you need to weigh all of your options. One of the main goals you should have when choosing this type of décor is to fill your venue with character and vibrance.
One of the best ways to accomplish this goal is by using dried flowers. Dried flowers come in a number of colors, sizes and shapes. This means you should have no problem finding dried flower options that can be easily incorporated into your wedding décor design.
Once you select the type of dried flowers you want to use in your wedding venue, you need to make sure they are arranged properly. Instead of trying to put together dried flower arrangements on your own, you need to work with an experienced florist. With this professional touch, you can rest assured that your dried flower arrangements are appealing and unique.
A Long-Lasting Wedding Décor Option
Most brides are extremely passionate about making sure every element of their wedding is beautiful and perfect. This is why the average bride will painstakingly choose their wedding dress, jewelry and accessories. If all of the elements in your wedding venue are appealing, you will have no problem getting beautiful pictures of your big day.
Trying to use fresh flowers to decorate your wedding venue can be a bit stressful. If you want these fresh flowers to remain vibrant and appealing, then they have to be supplied with lots of water. Instead of worrying about hydrating fresh flowers during your wedding ceremony, you need to realize the benefits of dried flowers.
These flowers are designed to last a long time while remaining vibrant and beautiful. This means that you will be able to collect some of the dried flowers used in your wedding venue to keep as mementos. Having these flowers will allow you to hang on to the special memories you make on your wedding day.
The Versatility Provided By Dried Flowers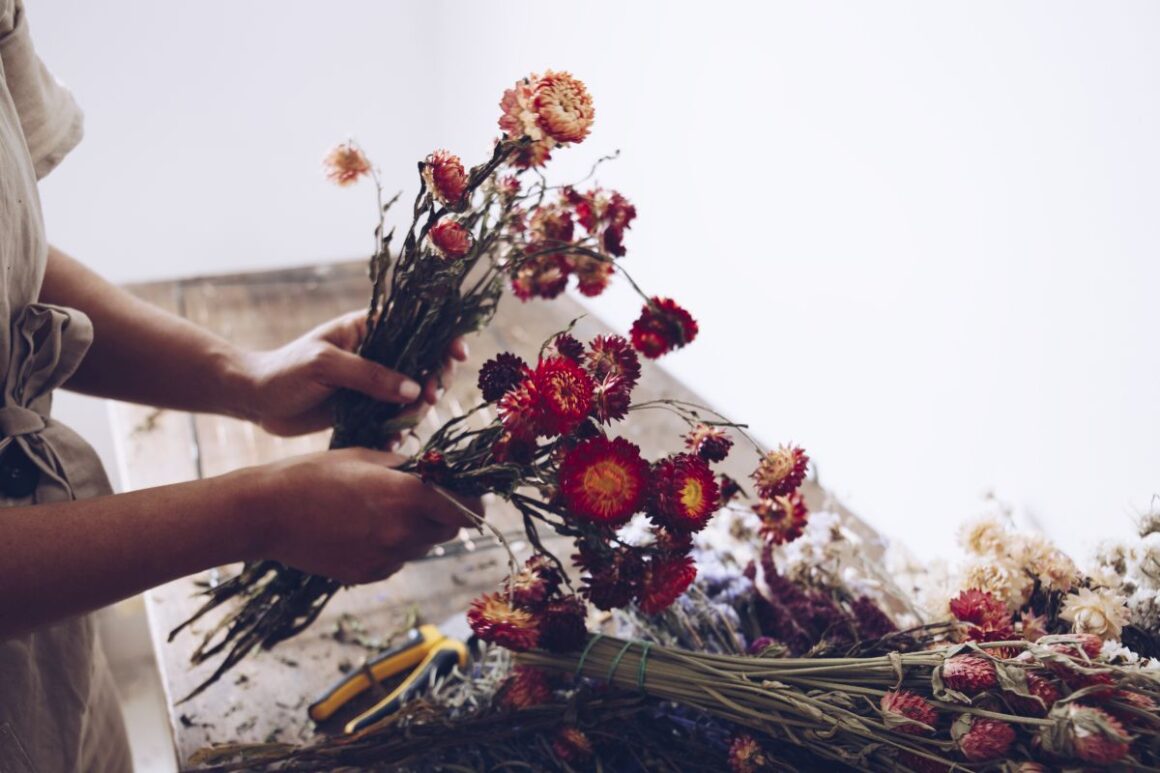 One of the main goals you should have when creating a plan for your wedding décor is ensuring the venue you've rented reflects your personality. Incorporating unique elements into your wedding décor design can help you achieve the one-of-a-kind look you're after. As you start to choose elements to use in your wedding décor design, you need to realize the versatility offered by dried flowers.
Any florist will tell you that dried flowers have far more versatility than fresh flowers. You can use these flowers in a variety of different ways like:
Wall decorations
Unique flower confetti
Wedding table centerpieces
Wedding bouquets
The main thing you need to bring these creations to life is vibrant dried flowers. Trying to skimp on the quality of the dried flowers used in your wedding décor can have disastrous consequences. This is why you need to pay a bit more to ensure you get the best quality flowers in your area. Looking at the reviews a florist has received in the past can help you figure out if they can provide you with the quality dried flowers you need.
Make Arrangement Changes With Ease
If you are new to the world of dried flowers, you are probably unfamiliar with the vast amount of options available. There are dried flowers available for every season. The vast number of dried flower options on the market makes it much easier for couples to alter arrangement designs to fit their sensibilities.
Once you know what the color palette of your wedding is, you can start the process of selecting dried flowers that match. As you start to create the bouquets and arrangements for your wedding, you need to find ways to make them unique. Using the right dried flowers can help you achieve this goal with ease.
Great Ways To Use Dried Flowers In Your Wedding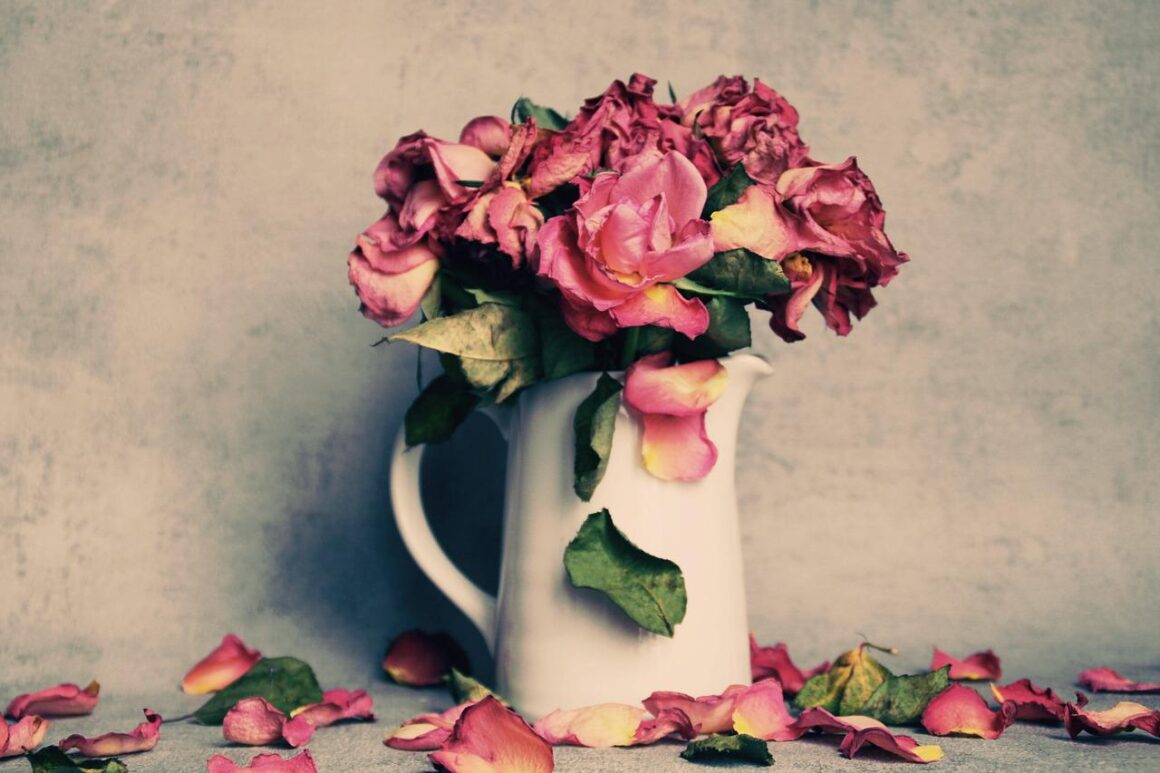 Now that you know more about the benefits of using dried flowers in your wedding design, you need to figure out how to use these floral creations. Luckily, there are a number of things you can do to incorporate dried flowers into your wedding design.
Using dried flowers in your bridal bouquets and corsages is a wise move. As you design bouquets and corsages with dried flowers, be sure to remember that less is more. With a minimal design, you can highlight the natural beauty of these dried flowers with ease.
Creating centerpieces for your wedding reception venue with dried flowers is also a good idea. Dried flowers make for great accent pieces, which is why they are well-suited for these centerpieces. Choosing dried flowers that match the other décor in your reception venue is crucial when trying to boost the appeal they have.
Make Your Wedding an Occasion To Remember
There is no denying the benefits provided by dried flowers. Using these flowers as part of your wedding décor is extremely beneficial. With the help of the right florist, you can get the vibrant dried flowers you need with ease.