Everybody knows that fashion models must have glowing, healthy skin. But not everyone knows there are essential oils for skin that can give you the glowing skin of your dreams.
There are numerous essential oils, each carrying distinct benefits. Essential oils are beauty potions for those who know how to use them. And we'll help you explore the vast world of essential oils to achieve that ethereal glow.
Essential Oils Benefits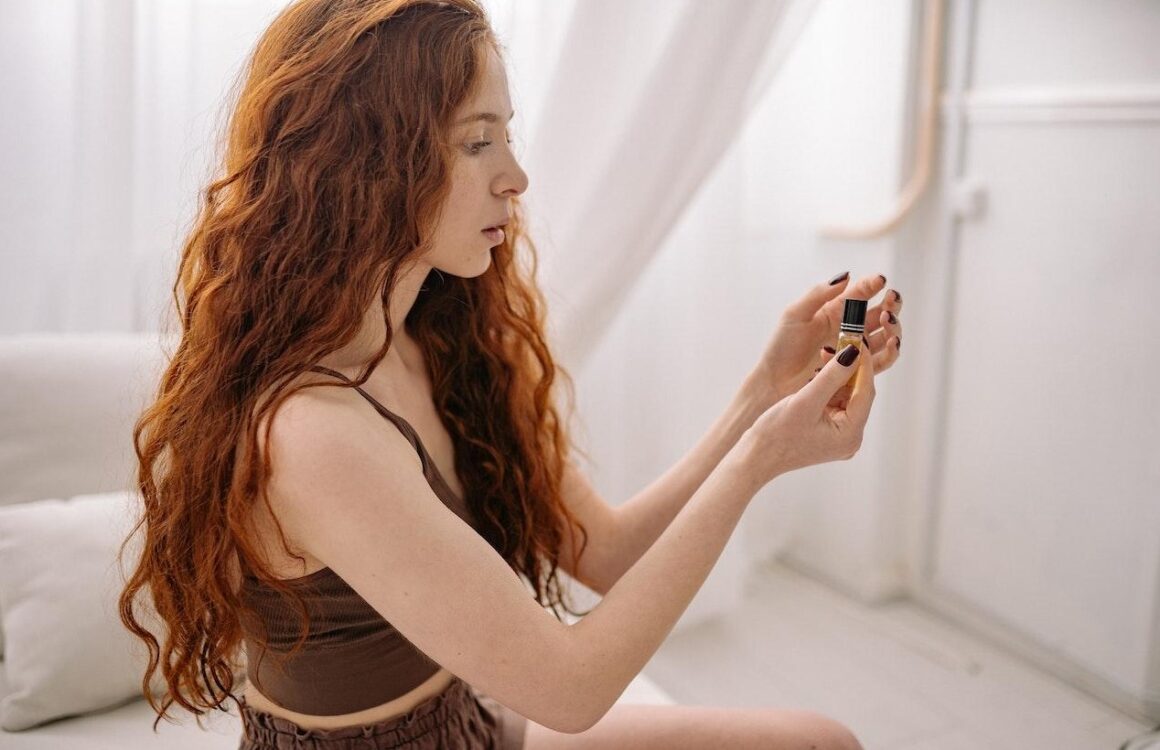 Essential oils have wide-ranging health benefits. They can improve mood, enhance sleep quality, alleviate pain, reduce anxiety, manage nausea and headaches, reduce stress, and sharpen attention. These oils may be inhaled or ingested and are more popularly applied to the skin.
But are essential oils actually good for skin? Well, that depends on the type and quality of the oil and how you use it. Some people may also not tolerate essential oils well.
However, several essential oils are good for the skin because they contain ingredients that may be used to prevent and treat certain skin disorders. These skin problems include fungal infections, acne, psoriasis, dermatitis, eczema, and even skin cancer.
Certain essential oils can also fight off microbes, bacteria, and fungi. While some essential oils help control excessive oil production in the skin and tame acne breakouts, others provide moisture and help rejuvenate dry or aging skin.
Given their many advantages, essential oils are great for models who want to look their best. However, it is important to remember that essential oils are very potent and can do more harm than good if not used right.
What Essential Oil Is Best For Skin?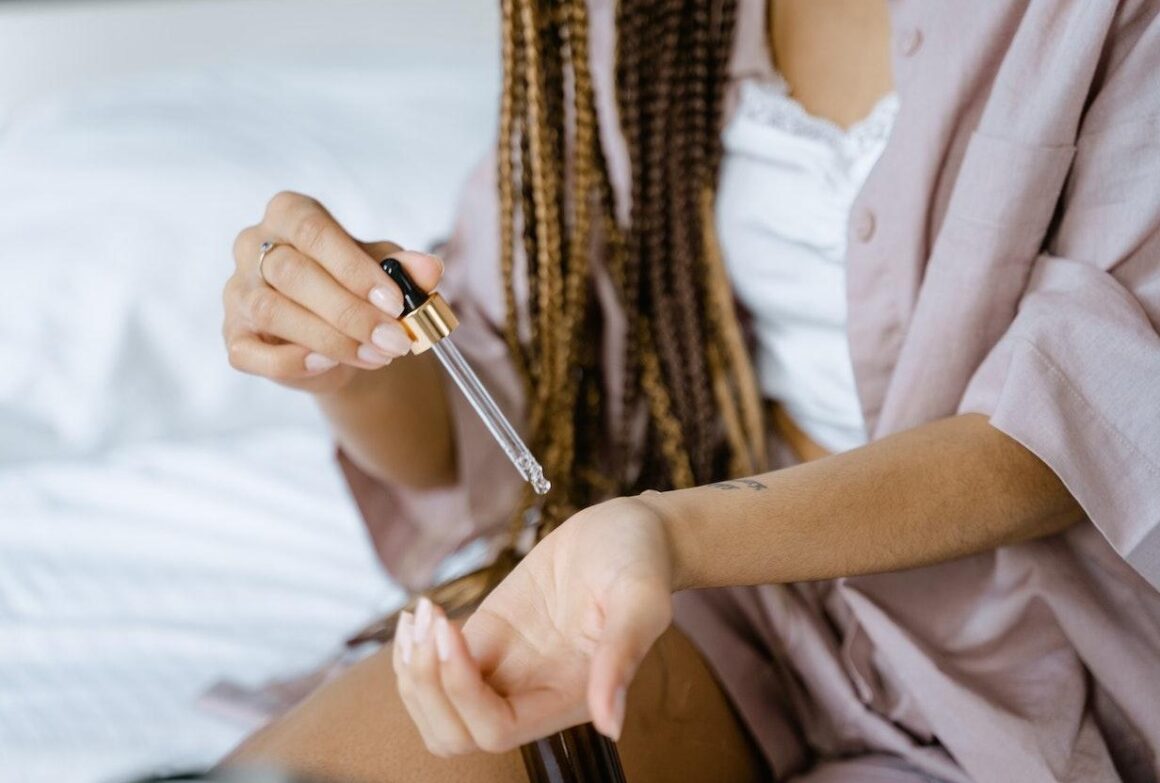 The best essential oils for skin depend on their users' skin type. So, essential oils that would work great for oily and acne-prone will not be the best choices for dry skin.
Let's take a closer look at the essential oils you can choose depending on your skin type as well as your skin concerns.
Oily Skin
It may sound counterintuitive, but applying oil to your skin can stop the skin's sebaceous glands from producing excessive sebum or oil. This is because your skin realizes that there is enough oil on the skin's surface already.
Jojoba oil resembles the body's natural oils and is a carrier oil that enables essential oils to penetrate more deeply into the skin.
Essential oils for skin that help control oils are aloe vera, clary sage, geranium, and rosemary.
Dry Skin
Your skin can become dry because of any number of reasons, including the climate, weather, a drying agent, underactive oil glands, health conditions, dehydration, or age. Hydrating your body from within and using moisturizers regularly are essential for keeping dry skin healthy.
In terms of essential oils, chamomile and lavender may help rehydrate dry skin because they contain components such as azulene, which increases skin moisture.
Acne-prone Skin
Acne is corrected by eliminating bacteria and reducing oil production. This is ideally done without overly drying the skin, which may cause the sebaceous glands to produce more oils.
Cinnamon, lemon, lemongrass, myrrh, patchouli, roman chamomile, and tea tree essential oils help counteract skin bacteria and calm inflammation, thus helping prevent and treat acne.
Itchy Skin
If you have skin rashes, such as those caused by psoriasis and eczema, you may find relief from a combination of lavender and thyme essential oils. Other oils that may soothe itchiness are eucalyptus, camomile, and patchouli.
Wrinkles
Essential oils that can help reduce the visibility of wrinkles include carrot seed, neroli, and sandalwood oils.
Dark Spots
Essential oils for skin whitening and evening out the skin tone are frankincense, pomegranate, tangerine, ylang-ylang, and neroli oils.
What Is the Best Essential Oil For Glowing Skin?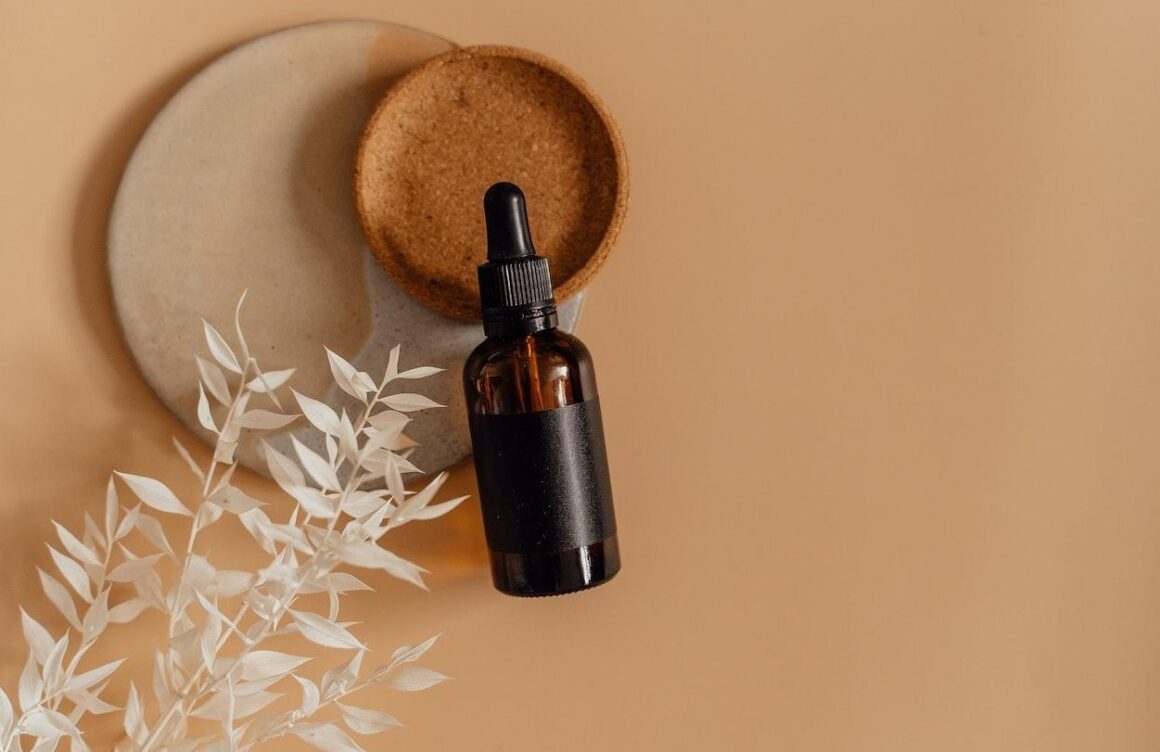 To achieve glowing skin, you will need to address any underlying skin issues, maintain an overall healthy lifestyle, and then supplement it with high-quality essential oils. The oils listed above are all good essential oils for skin glow. However, the best results come from using those that are appropriate to the type of skin you have.
How to Use Essential Oils for Skin
Essential oils are highly potent oils that need to be diluted with carrier oils before using them on your skin. Some good carrier oils are argan, coconut, and jojoba oils.
Or, you can simply choose products that already have diluted amounts of essential oils, such as Olbas oil. This aromatic blend includes cajeput, eucalyptus, clove, wintergreen, juniper, and peppermint essential oils and can be used in multiple ways.
Be careful when applying the oils. Some oils that do not cause unpleasant effects on the arms and legs may sting other areas of your body, such as the eyes, nose, mouth, and private areas.
Never use oils on broken skin. Inflamed or wounded skin tends to be more absorbent, so it may soak up more oil than is safe.
Test the oil before using. Put one drop of diluted essential oil on the inside of your elbow. Cover it with a gauze or bandaid and leave it overnight. If this area becomes red, itchy, bumpy, or swollen, immediately wash the oil off with water and do not use it again. Find another brand or a different type of oil.
What Essential Oils Should Not be Used on Skin?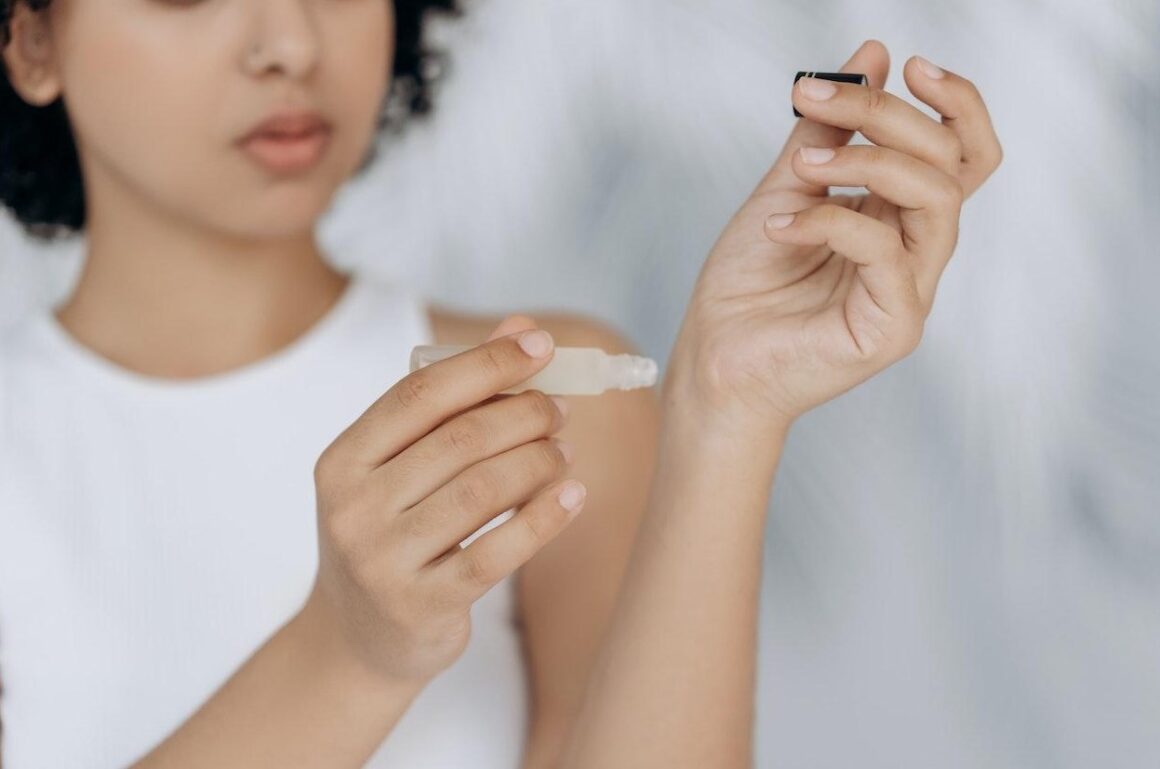 Any essential oil should not be directly used on the skin. Make sure you always dilute it in carrier oil before applying it to your skin.
Use pure essential oils. Beware of products that do not contain 100% pure essential oils and may have unknown substances, which some manufacturers do to cut costs. These oils will not give you the full benefits of oils and may have substances or impurities that you might be allergic to.
Watch out for fragrance oils — these are not authentic essential oils. They only mimic the scents. You should also watch out for "therapeutic grade" essential oils. Therapeutic grade is just a marketing label; there are currently no official standards to determine the quality of essential oil as therapeutic.
There are also certain essential oils that may harm the skin if used excessively:
Citrus oils: Although citrus oils, such as grapefruit, lemon, lime, and orange, may brighten the skin, they can cause burns when exposed to the sun. Their acidic content also irritates hyperpigmented skin and may cause the skin to darken.
Mint oil: Mint is irritating to the skin. If a skin product is described as cooling, it may contain a minty oil such as peppermint, balm mint, or wintergreen.
Lavender oil: Lavender is good for aromatherapy but may cause allergies when applied to the skin.
Tea tree oil: Tea tree oil can fight off microbes, reduce acne, and calm down inflammation, but too much of it may cause the skin to become itchy and dry.
Conclusion
Essential oils for skin are very potent and can make you look like a top model if used properly. Before using any oil, test it out on your skin, and use it regularly only when you don't notice any allergic reactions.