Everyone wants to look there best during their wedding. It is the responsibility of a bride to choose the right dress and accessories in order to steal the show. In such a case, not only the correct dress and footwear but also the jewelry is important. Each dress has a different neckline which depends on personal preference and the body type.
This means that the necklace going with it would have to be complementing the design and cut of the dress completely. In this article, we will be mentioning some tips and tricks to choose the right neck piece based on the neckline of the wedding dress. Let us look at them one cut at a time.
Keep Everything Away with One Shoulder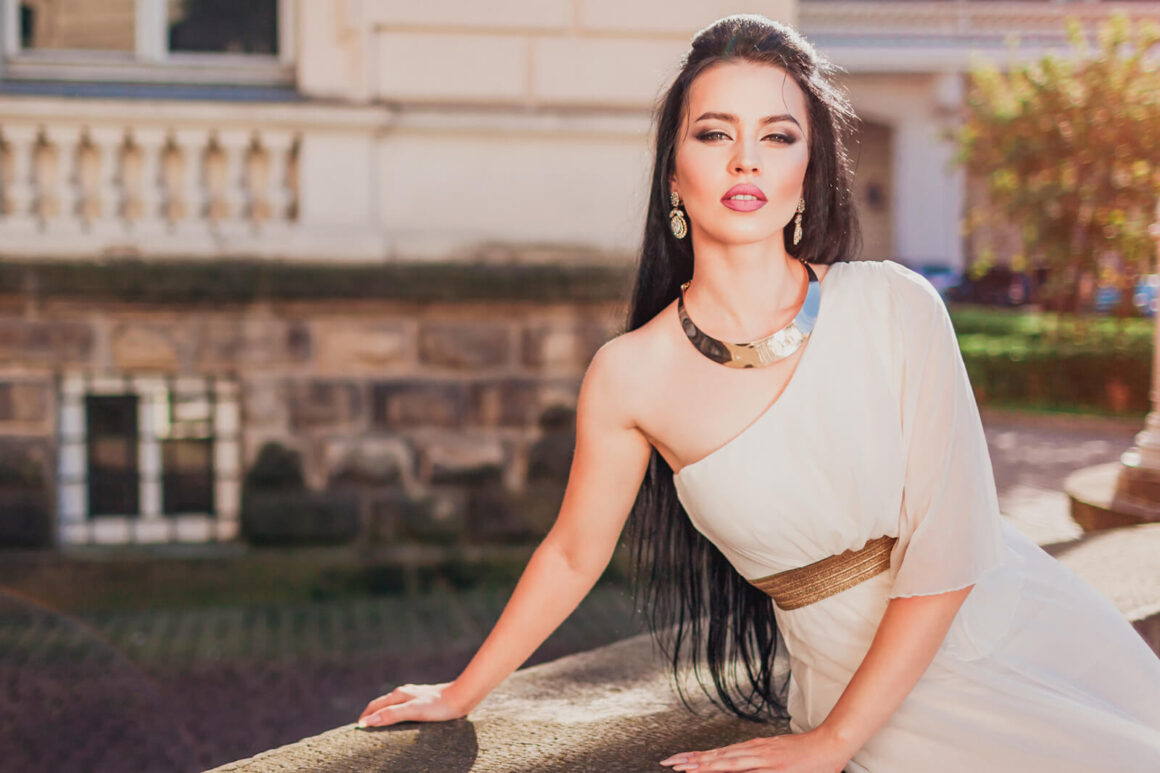 A one shoulder attire is kind of tricky so choosing the right accessories makes all the difference. Typically, a one shoulder dress will go fine without a necklace but if you want you can lightly accessorize it.
Going with a delicate choker will be the best bet with matching earrings and other delicate jewelry for the hands. Even if you decide not to wear anything on your neck, earrings and bracelets will be more than enough. Take the advice of fashion experts on this one and stay away from unwanted fashion complications on your big day.
Go Wild With Off Shoulder
The accessorizing for this cut completely depends on subjective style. Different experts would recommend different suggestions which might appeal to very specific brides. The great thing about off shoulder attires is that the accessories depend on how embellished they are. You can go with heavy jewelry or light one depending on whether you are going minimalistic or on the dramatic side.
Both will work great and will depend on how the bride wants to be perceived. While choosing the design and theme of the accessories is completely up to you, there is one thing the experts advise against. Never wear a choker with anything off shoulder because it kills the look. You want to look as elegant as possible in the wedding gown so dangling pieces are probably the best options.
Go Dangly with a V Neck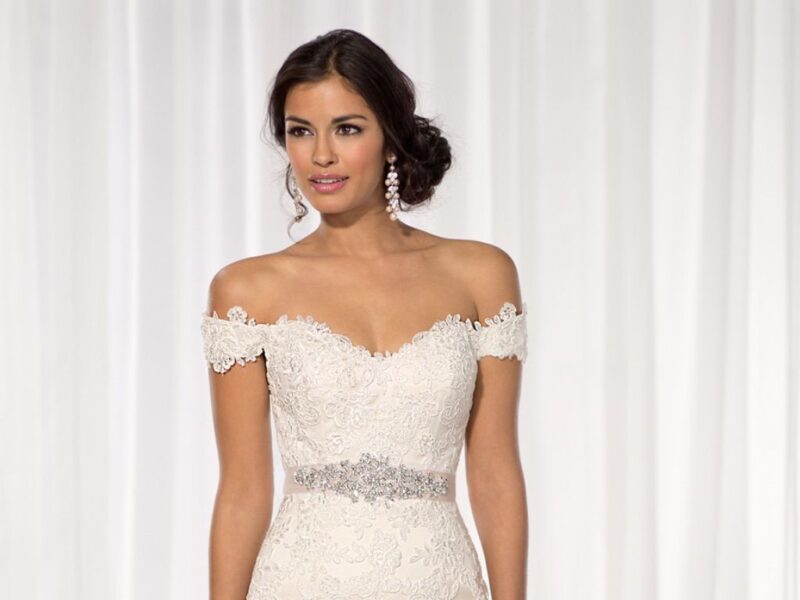 Let us come to probably the most common neckline of all time. Accessorizing with a v neck is extremely simple yet many brides get it wrong. It largely depends on how plunging it is so that the accessories can be shorter or longer in length. A smaller opening would mean going with a piece which is shorter in length and resting between the clavicles.
On the other hand, the more plunging a cut is, the better suited it is for layered jewelry. A layer of 2 to 3 pendants will work great as long as it matches the design of the wedding gown. A number of beautiful necklaces can be joined together to form a longer piece with different lengths to cover more skin.
Choker with a Round Neck
This type of neckline is trickier than many women anticipate which leaves them in confusion from time to time. A round opening of the wedding gown is not uncommon but needs proper exercising in order to look good. Go with any kind of jewelry that might come on to your dress. One can even choose a long necklace which comes down to the cleavage even though it will not be visible.
On the other hand, one can even go with smaller alternatives that only rest on the skin. Some fashion experts also recommend wearing a choker which can be quite a change for a wedding dress but will be unique. It also depends on how wide the cut is so the jewelry design will depend entirely on how much skin you show.
Nothing with a Halter Neck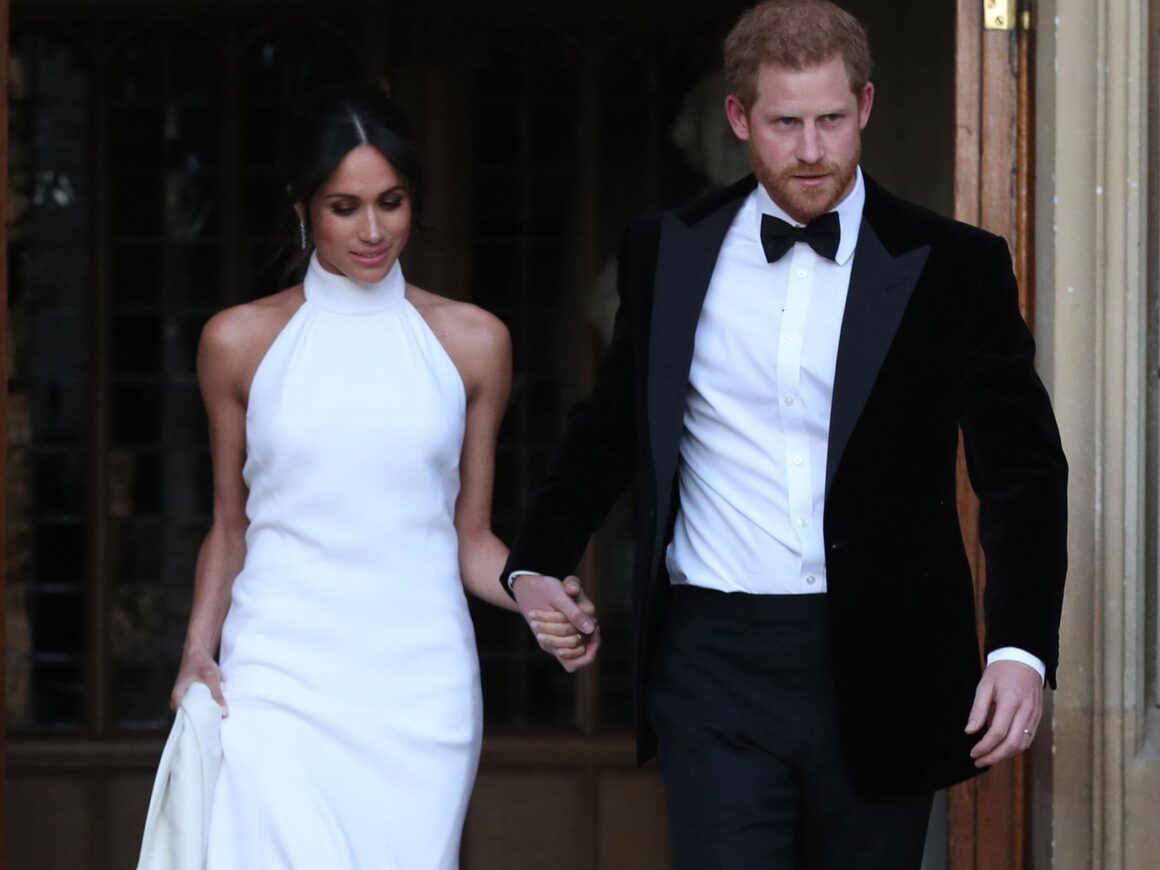 Do not, under any circumstances, make the mistake of over-accessorizing while wearing a dress with a halter neck. A pair of beautiful earrings will go extremely well but that is where the accessorizing should stop. We understand that you want to include a new element to your gown. But try not to include jewelry where it does not fit.
Elegance is the look one usually goes for at weddings which will not be possible with a halter paired with neck jewelry. It is meant to cover the front of the torso so it relies on the outfit to make the bride look good. Some brides do decide to accessorize but it is entirely up to them. We can only talk about fashion experts who advise against it to avoid any last minute meltdowns.
Opera with Turtleneck
This is probably a choice many brides will stray away from so we have included it last. It covers the skin up to the middle of the throat. This makes for enough covering for many women to live accessorizing all together. If you do decide to buy the right neck piece for a dress with a turtleneck or high crew, go with an Opera necklace.
This spans a length of anywhere between 24 to 32 inches. This will go far below the throat area and will create a good impression while matching the outfit. One can even decide to leave necklaces all together and go with heavy earrings. With bracelets and rings, it also works well.
The Takeaway
One can easily go with the recommendation mentioned in this article or base their choices entirely on subjective preferences. There is no hard and fast rule to decide what will work best on someone. The type of jewelry depends on the skin type, body type, color of the dress and many other considerations apart from the neckline.
Different brides have different themes that they would want to choose, so advising minimalism over and over will not work for everyone. There is nothing wrong with wanting to wear heavy jewelry or something unprecedented with a typical neckline. All that matters is how much a bride feels comfortable on her wedding day.