Sneakers used to primarily be for athletes and physical exercise. But Fast Company discusses how they have now become a big part of fashion — so much so that the global sneaker market has reached a value of $79 billion, and is expected to be worth $120 billion by 2026. The last decade, in particular, has seen a huge shift in how sneakers are seen. Comfort has become king, with sneakers now being accepted for almost every occasion, including smart casual occasions.
With the hundreds of sneaker designs out there, you may be wondering how you can make them look good with the items you have in your wardrobe. To help you with that, below are some tips:
Get sneakers that suit your current wardrobe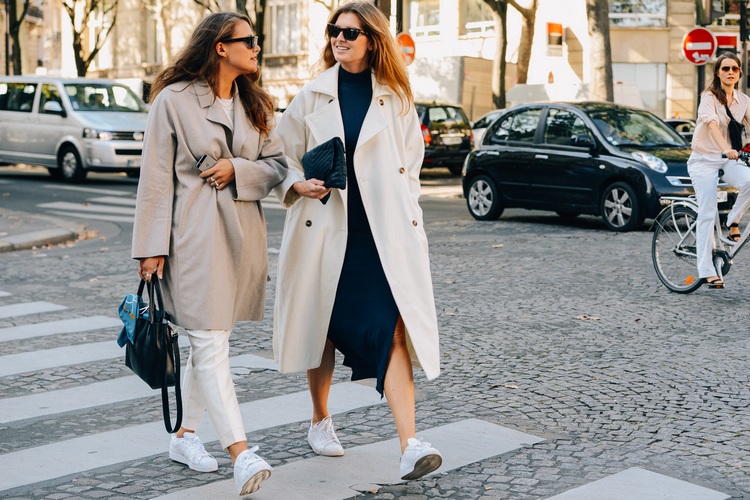 If you're adding more sneakers to your wardrobe, it's best to buy something that suits your style rather than get a pair just for the hype. Fortunately, you won't have to put too much thought into it since sneakers can go with most outfits — our "Ways to Style Your Maxi Summer Dress" article shows that sneakers can even go well with long dresses, giving you a chic look. If you're new to consciously matching your wardrobe with your sneakers, then neutral-toned sneakers are a good starting point outside of all-blacks and all-whites. The Highsnobiety x adidas ZX 8000 "Qualität," for instance, has a subtle color scheme of beige and cream tones, making it a good partner for any outfit.
Tone down the rest of your outfit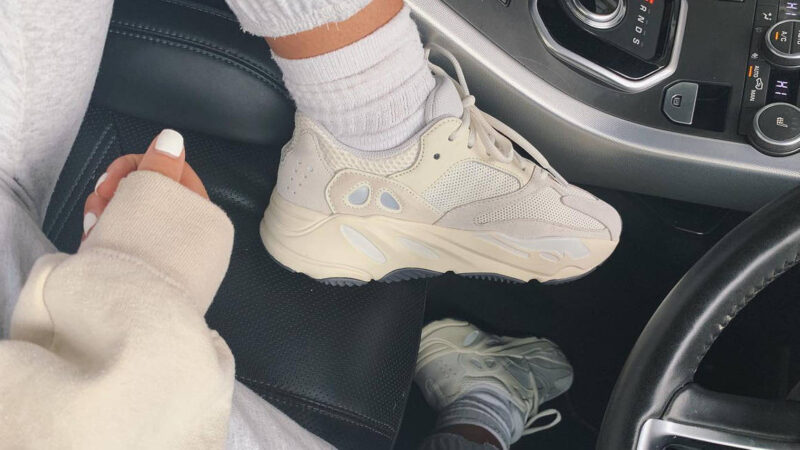 If you want your sneakers to do all the talking, then you should limit the number of statement pieces you have on so all eyes fall on your shoes. The adidas Yeezy Quantum"Mono Carbon" has neutral tones on its PrimeKnit upper. However, what makes it eye-catching are the translucent midsole and mesh panels, and suede toe box. To make these sneakers stand out even more, keep the rest of your outfit neutral or plain. Having sneakers as the statement piece of your outfit is actually quite convenient. After all, you can just put on a plain shirt and jeans and the only thing you'll need to think about is what goes on your feet.
Know which sneakers you can dress up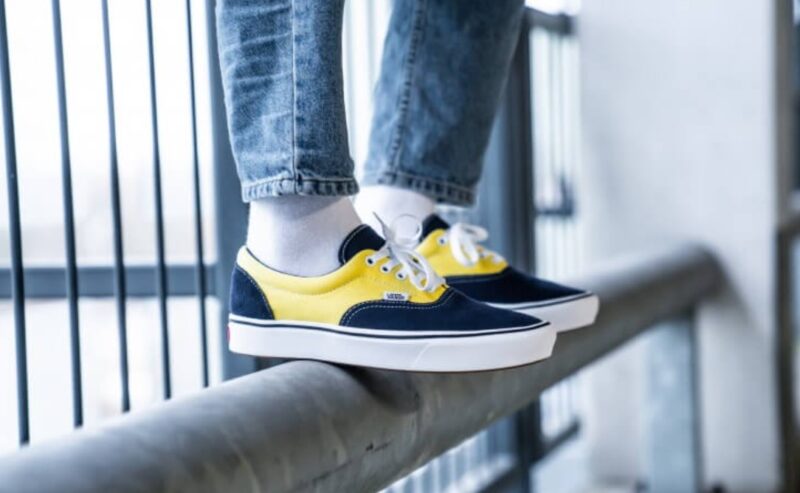 Sneakers can now be incorporated into dressier looks. Classic sneakers are great for this since they're easy on the eyes and will blend into the ensemble. The Vans ComfyCush is a line of re-engineered classic designs from Vans. They have the same aesthetic, the only difference being that they're more cushioned and softer to the touch, making them more comfortable. You can pair these classic sneakers with wide-leg pants and a coat or double-breasted blazer. A midi dress is also a good match for sneakers. In fact, if you're wearing an outfit that you'd usually pair with heels, there's a good chance you can replace them with sneakers.
Mind your socks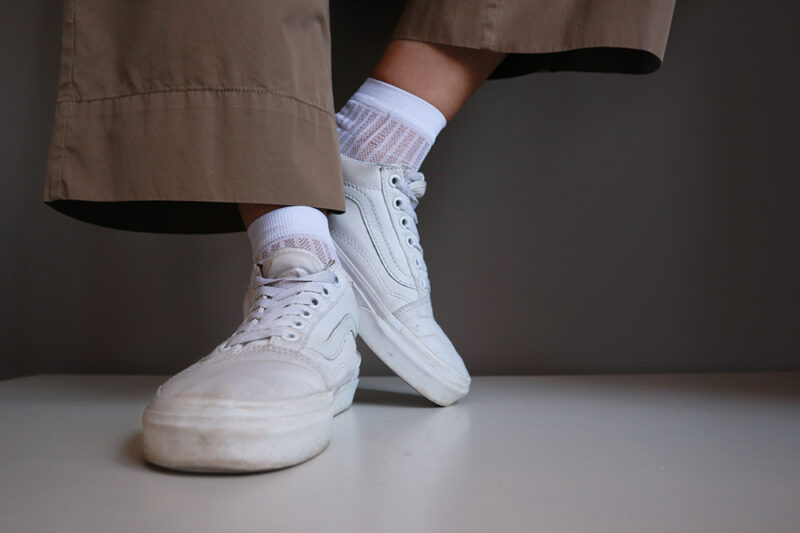 Socks can actually help make or break your outfit. After all, if you want people to pay attention to your shoes, then it's highly likely they'll notice your socks as well. The safest route is to just not let your socks show, so you can opt for sole socks or low-riding socks. Or you can choose sneakers where you won't need socks, such as the Loom Breathable Sneakers. But if you're okay with your socks being visible, you should choose a color and print that either matches or complements your sneakers.