Fashion is all around us and it is constantly changing. New trends, new pieces, new everything pops up daily sometimes. It is hard to follow all this through, but today we will help you out.
Do you have any clue what you'd choose and which path you'd go if you woke up one day and decided to change your entire wardrobe out, update, or start from scratch? Most guys are unlikely to know the answers to any of these questions, but we can help you today by presenting some key ideas to keep in mind when doing so.
At some time, we all reach a point where we simply need a change, and the majority of us begin with our appearance. This means that we are devoted to changing our hair/beard style and our dress style during these times. These things need money, and most of the time, a lot of it so you need to know that you are buying things that are right and that you will get a ton of use out of them.
Before we start, we already know that there are a ton of places where you can find new pieces of clothing that suits you and your style but before you go out on a shopping spree read this through carefully and see what exactly you need to make a perfect capsule wardrobe for men.
Let's start with your necessities, shall we!
Hopsack Suit (Navy)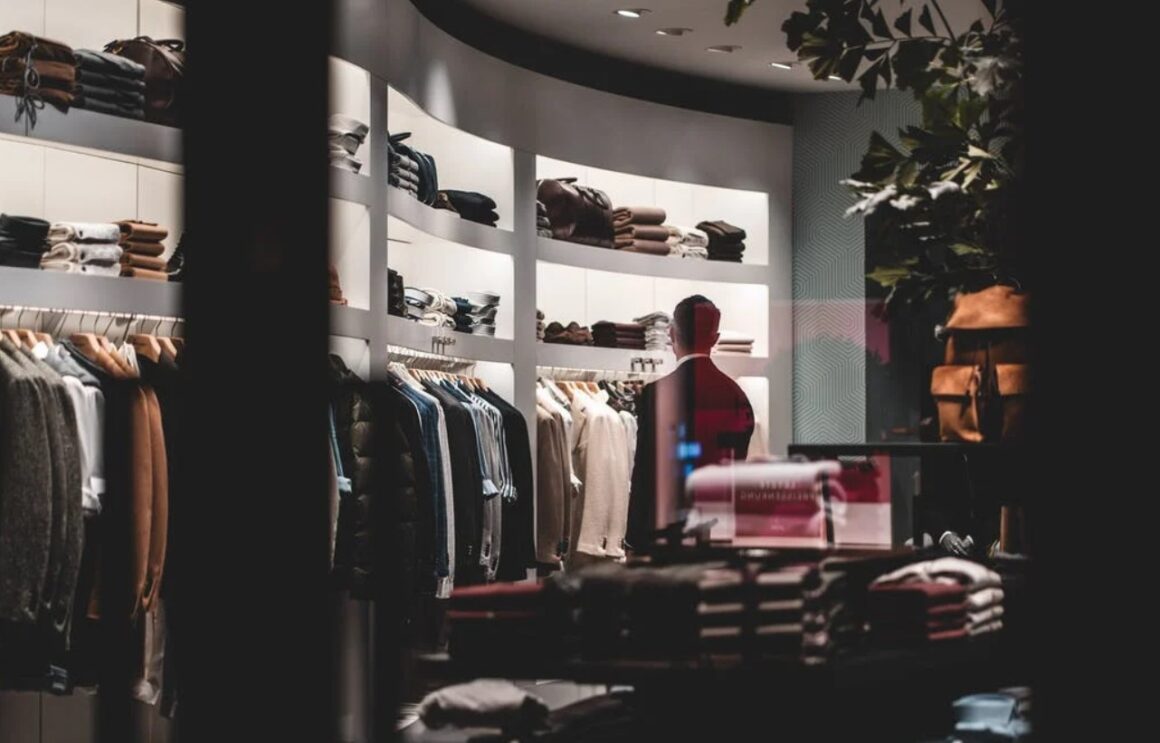 Most of us, probably, don't even wear a suit daily, but that doesn't mean that you don't need one in your wardrobe. We've all experienced those occasions or situations where you desperately needed a suit but couldn't find one for the life of you. The Hopsack suit is a wonderful choice because it is made out of a very adaptable material and on top of all that you can easily separate it and use only a jacket if you need to.
Sport Coat
Sport coats are a very good option to have and with that, you can broaden your options. With this in your wardrobe, you can fit into a business and casual look if you needed to. If you decide to get one, we suggest you get one that has some sort of pattern on or even better try and get something with a texture. For different seasons like fall or winter, you can opt for a jacket out of tweed or flannel. Most of you probably think that this will not work, all we ask you is to test fit one and see.
Shirts
Shirts are a must-have in any wardrobe and all of us need one of those shirts that can pull a lot of weight and be a true workhorse. A white poplin shirt is your answer. Since you will not stick with only one, add some colour to your wardrobe and get an Ice Blue Oxford cloth shirt, that can be your ace in both business and casual looks. You can probably stretch it to some higher circumstances thanks to its fabric which is firmer than poplin. Everyone needs a striped shirt as well so get one for yourself and you will see that it's always nice to add some pattern that will open even more possibilities.
Grey Trousers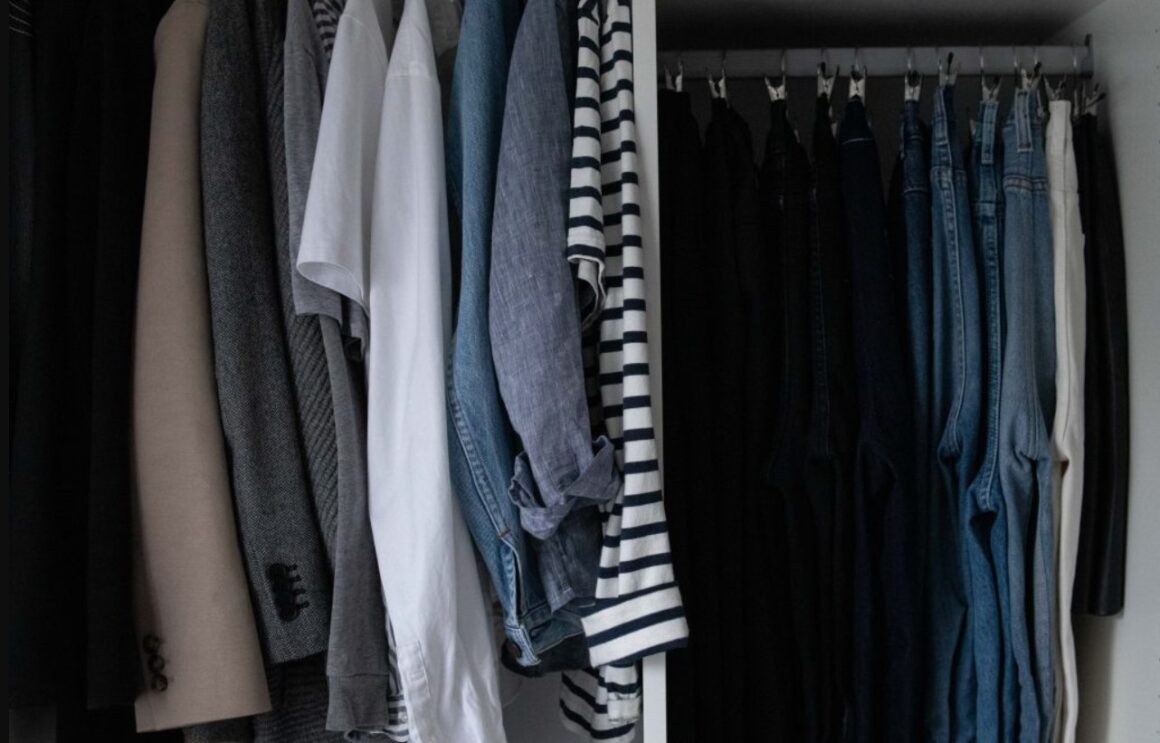 So far we have been all about the upper wear and it will get you so far. You need something that will round everything up nicely like a pair of trousers. One thing that every man's capsule wardrobe should include is pair of grey trousers, which are very versatile and can go with pretty much anything, except sports pieces.
V-Neck sweater
Sweaters are things that can go with so many things and can be stretched through a casual or business casual look. It is also your key layering piece. Light grey is the greatest colour selection because it is a little more adaptable than the light blue variant.
Athletic sweatshirt
We are now diving into the category of extremely casual clothes and a crew neck athletic sweatshirt is the best thing you can get. These are best paired with some jeans and they never go out of style.
Denim Shirt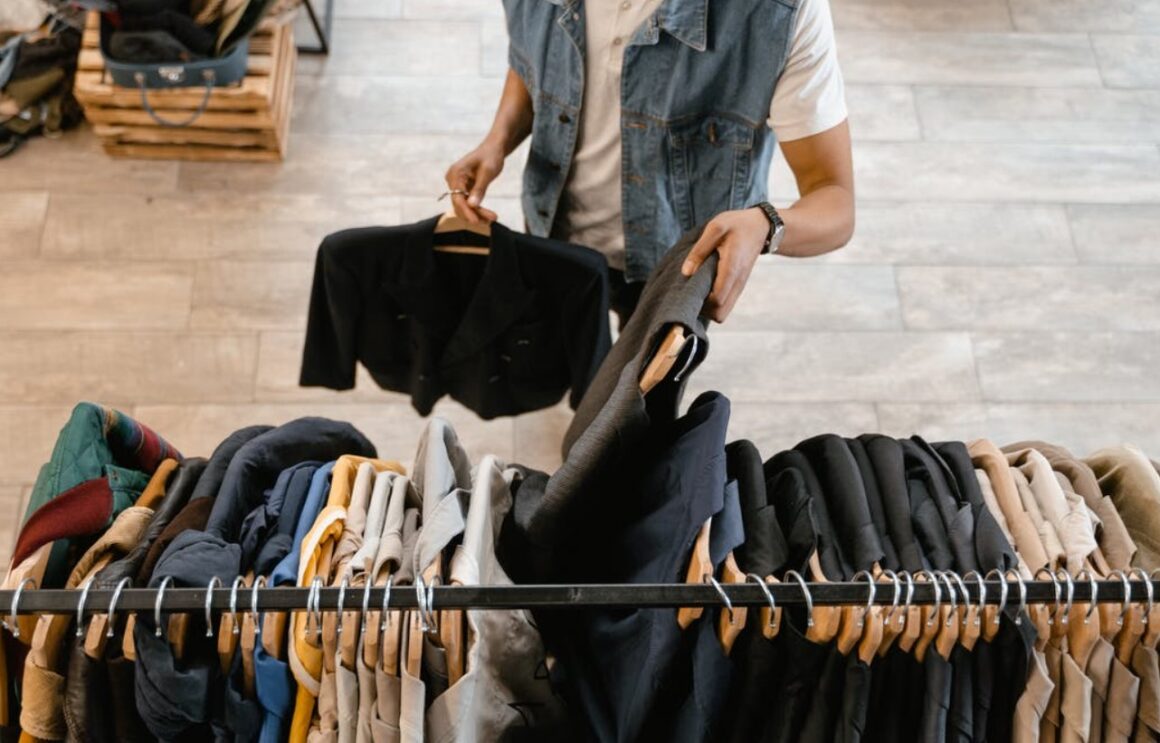 Every male wardrobe needs one of these and when it comes to denim shirts there is no reason not to own one or two. With it, you can have so many options and you will never seem underdressed.
Navy and Khaki Chinos
Other essential parts of every wardrobe that can go with casual or business casual outfits. There is no thinking about these you put them on and everything else easily fits together.
Dark and light denim jeans
Another no brainer and what every wardrobe needs. The two-colour tones are because you need versatility where the darker denim excels while the light denim will be your go-to when it comes to the sporty and casual side of your dressing.
When it comes to clothing, you must also consider what you wear on your feet, thus every man should have Dark Brown Oxfords, Burgundy Cap Toe boots, and a pair of white leather sneakers for more informal and sporting occasions.
You'll also need additional items, such as coats, and the Navy Overcoat will serve as your dressiest coat for suits and a more dressed-up professional style. You may also acquire a Navy Pea Coat, which will be your go-to, easy-to-style everyday coat. Last but not least, there's the jacket, which will serve as your casual coat. We recommend wearing a Barber Wax Cotton jacket in a traditional olive colour.
This is all nothing if you do not accessorize well, which is why we are here to help you with this as well. The first thing you will need is a tie. We suggest a Navy Grenadine tie that can go with pretty much anything. To round it all up you need a belt and a leather brown belt is always the right answer. The crowning jewel that encompasses everything is your watch, of course, and we will not get into prices or styles, but we will suggest something that is rather stylish and with a simple dial and leather or metal bracelet.
That is pretty much it, now you can go and play with your outfits and see what are their possibilities. Be bold do not back down, experiment and if you need help there are always more pieces of advice, fashion pointers online that can be found instantly. Men usually think that it is harder for them to dress up and be all paired up, but as you can see you really need several pieces of clothes, a little bit of imagination and you can easily pull for any type of look for any sort of occasion.
Best of luck to you all and thanks for sticking till the end!