There is almost no woman who doesn't like jewelry. It gives a seal to our every combination, decorates our body, and represents the sweetest treasures and memories that we keep on our dressing tables. As the jewelry is constantly in contact with our skin, the cosmetic products we use and clear external influences, it absorbs fat, and limescale from the water and over time loses its shine and becomes dirty. In order for it to remain like new and last a long time, it is necessary to take proper care of it and clean it regularly.
Although made of durable metals, it is not 100% indestructible and immutable, and no piece of jewelry will last 50 years at its best. Manufacturers try to add different additives to the metal alloys or try different surface coatings to make the jewelry last as long as possible. In most cases, even this will not prevent scratches or discoloration.
This applies especially to custom handmade jewelry for women, as it requires special care. In order to enjoy your favorite pieces for a long time, it is important to follow a few basic and very simple rules this article has prepared for you.
It is important to store it properly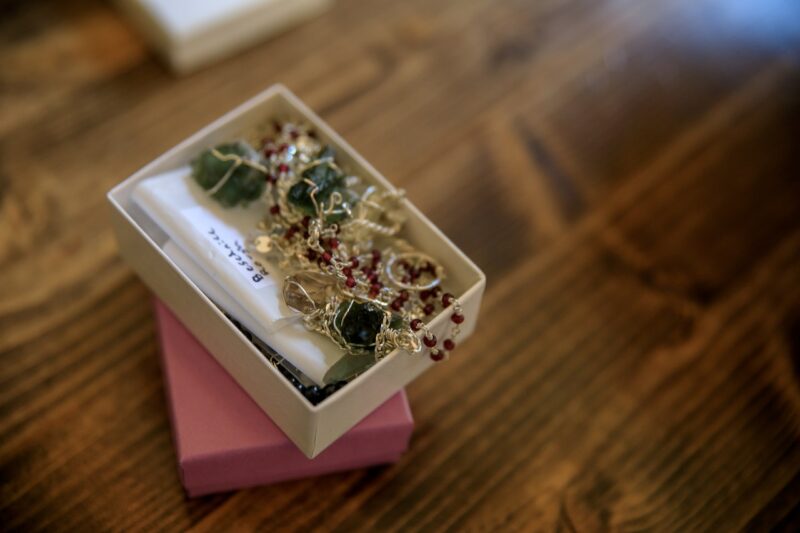 Store your jewelry in a jewelry box or in a silk or velvet bag designed for that purpose, preferably each piece separately.
It would be a good idea to keep all the jewelry you own in an airtight bag. Of course, this will not completely save it from losing its shine, but it will significantly slow down the process. When cleaning jewelry, do it exclusively with a polishing cloth so as not to damage it.
Do not expose it to chemicals
Perfume can damage it, and should never be applied directly to it.
Most jewelry can be damaged by chlorine, thermal, and seawater, which can damage the metal itself or the stones that are attached to it. (Chlorine and sea water will not damage only gold and titanium pieces).
Cleaning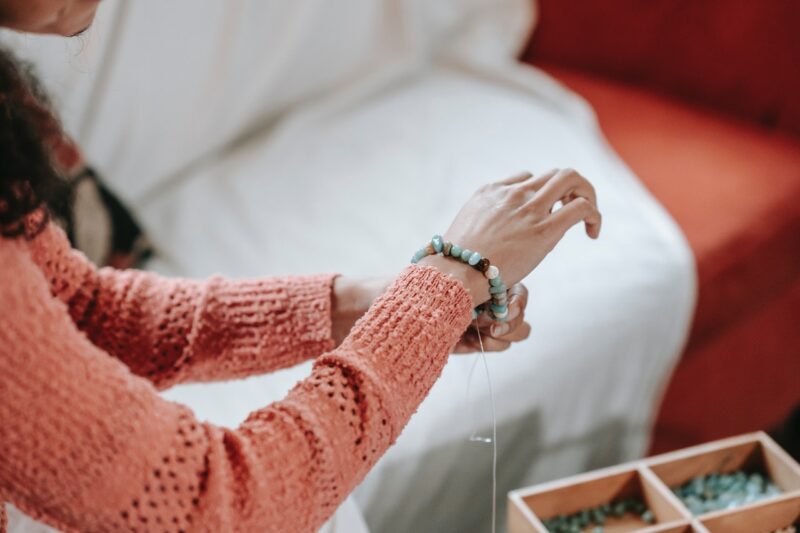 Make sure you find out which cleaning method is suitable for each piece of jewelry. Different crystals and gemstones are cleaned in different ways, otherwise they can be damaged. One of the main factors that significantly affects the beauty of jewelry is showering with it, and their biggest enemy is washing dishes. Therefore, take it off before washing dishes and put gloves on your hands because you don't want your hands to lose their shine – and neither does your jewelry. Pay particular attention when applying hand and body lotions and perfumes, as some substances in them (mainly alcohol) cause loss and/or discoloration of the gemstone. This is especially true for turquoise.
Rings are more exposed than necklaces and earrings because you are constantly doing something with your hands, so the rings also come into contact with the things you touch. Silver requires a special cleaning – one that eliminates tarnishing and loss of luster.
Jewelry is usually cleaned in a soaking container, with a brush that facilitates the whole process and reduces the contamination of other things around you. You will also need paper towels and a soft polishing cloth. The best way is to clean each piece of jewelry separately and soak it in a suitable solution for 10-20 seconds. After that, carefully clean all parts of the jewelry with a brush to remove dirt and grease, and along the way check that all the gemstones are intact and firmly in place. Then rinse the jewelry in lukewarm water and dry with a paper towel, which will prevent the jewelry pieces from tangling or even breaking. Then rub the jewelry well with a cloth and enjoy the newfound shine!
Regular maintenance and cleaning of jewelry allows you to discover weakly attached gemstones before they fall off. If you notice that a stone is loose, that the link on the chain is weak or loose, or that the pearls on your necklace have come loose, hurry to a jewelry store or specialized store and ask about repairs. Even when you take good care of your jewelry, you should have it checked by a professional at least once a year, especially if it's more valuable pieces or has a special sentimental value.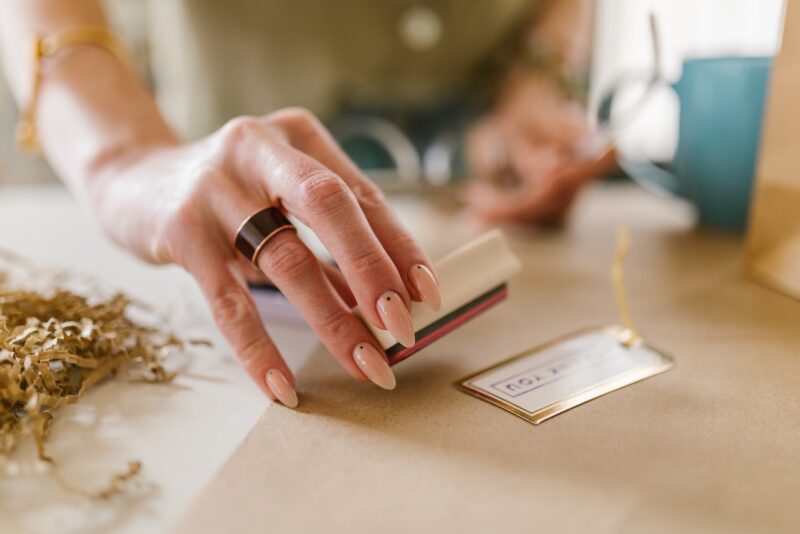 Fimo jewelry should not be scratched with a fingernail, steel nail, or other sharp objects because it will damage it and cause scratches on its surface. Fimo looks modern and attractive as if it were made of rubber, and many people want to try its flexibility. Do not try this, as it can break.
Pearls are extremely delicate and easily scratched, which is why you have to take special care of them. They are the last thing to put on an outfit and the first thing to take off when you get home. Do not put on perfumes after putting on a pearl necklace, and you should not apply heavy creams immediately after putting on pearl jewelry. They are stored lying down, away from metal jewelry. After wearing, wipe them with a dry, soft cloth to remove grease and dirt. If there are visible spots on the pearls, you can clean them with a damp cloth, never soaked, and let them dry well before storing them. Take them for professional cleaning from time to time – if you wear them often, once a year is optimal. They also need to be hydrated, and they like a little moisture (but not getting wet), which is why it is recommended to wear them often.
Although they do require time for proper care in order to maintain their shine, handmade jewelry pieces carry a lot of value. The biggest one is the fact that someone has materialized them with their bare hands, which guarantees their uniqueness.
Following these rules will ensure a long life for your jewelry so that you can enjoy it for a long time, especially when you want it to remind you of an event, moment, or feeling for as long as possible.