Introduction
The trends for fitness clothing are continuously changing along with the fashion industry. Exercise clothing has advanced significantly over the past few years, from styles with hip-hop influences to the newest high-tech textiles.
Furthermore, it makes sense that there are so many new fashion trends emerging on the market as more people get interested in fitness and health. You can also pick from sustainable activewear that are of top-quality and highly durable. This article lists 6 of the newest trends in exercise wear for 2023, so if you're searching for the ideal ensemble to go the gym in style this season, look no further. Discover what you need to know to keep stylish while working up a sweat by reading on!
Athleisure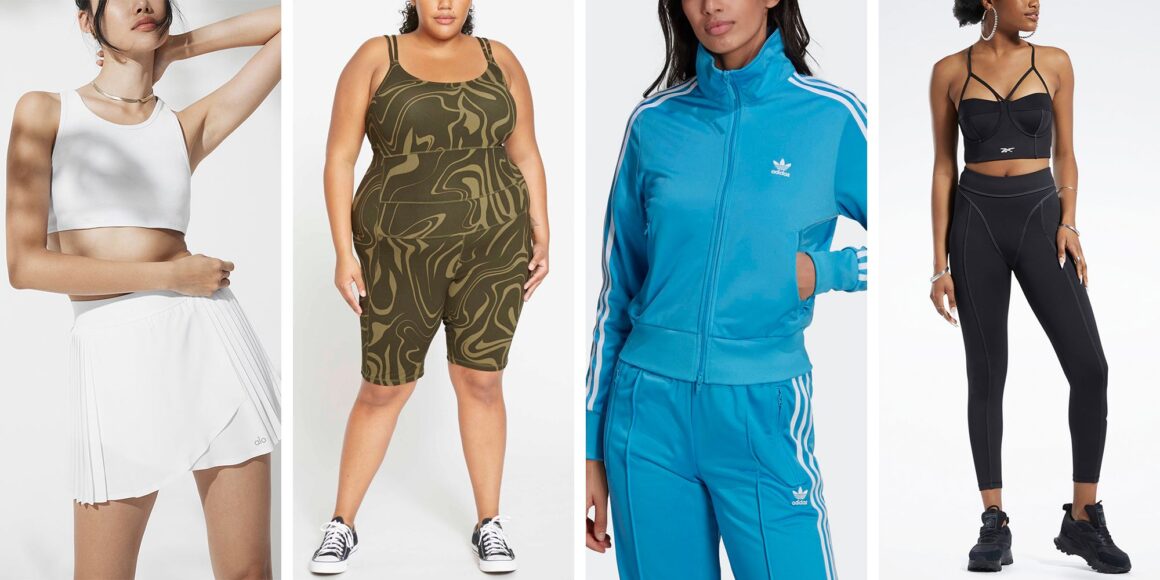 One of the newest trends in activewear is athleisure, and it is here to stay. A combination of athletic and casual clothing, athleisure can be used for both going to the gym and doing errands. For individuals who wish to be both comfortable and fashionable at the same time, this style is ideal. You can choose the ideal clothing to suit your particular style thanks to the wide selection of athleisure brands available.
Leggings, joggers, sports bras, t-shirts, hoodies, and jackets are examples of athleisure clothing. The textiles used in these pieces are typically manufactured from performance materials, and they are created to be both utilitarian and fashionable.
For individuals who wish to appear nice and feel comfortable at the same time, this type of apparel is ideal. Athleisure clothing can be worn at the gym or while running errands in the city. It is also appropriate for more laid-back events like hanging out with friends or going to sporting events.
Neon Coloured Activewear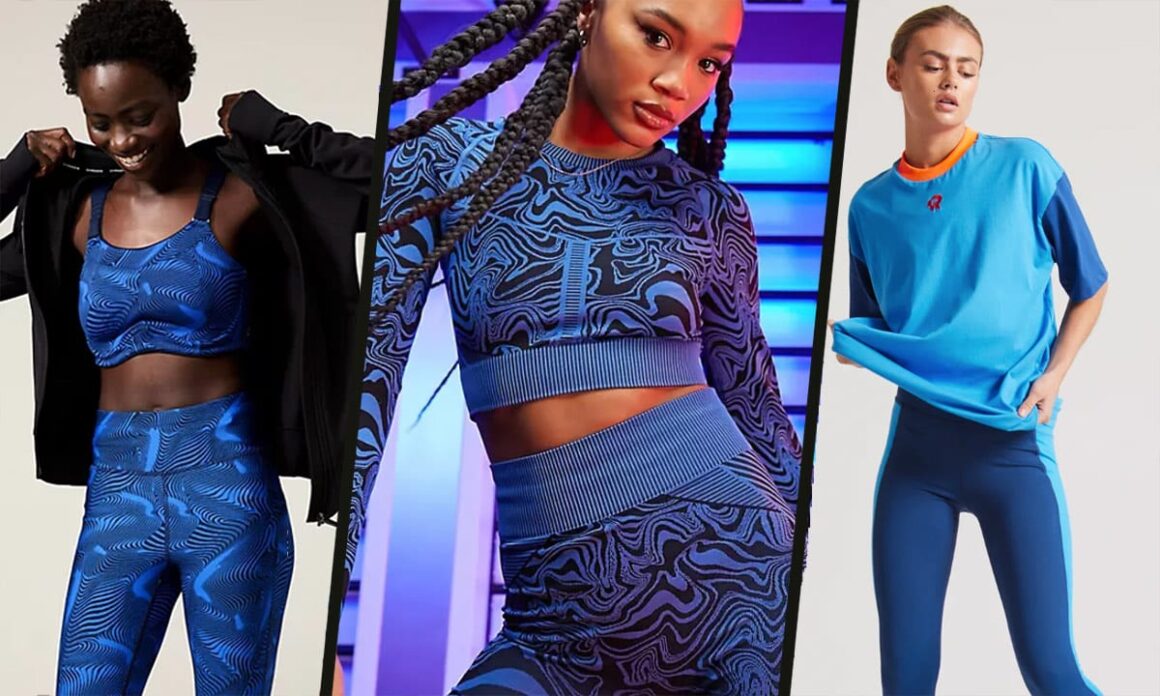 Neon is the colour to choose if you want to add a splash of colour to your training outfit. Neon colours can definitely help you stand out from the crowd because they are vibrant and exciting. There are many wonderful options available, whether you're looking for a new pair of shoes, a vivid tank top, or even some vibrant leggings. Who knows, though? When you're dressed in something that you love and that makes you feel wonderful, you might just find that working out is more enjoyable!
Neon pink
Neon green
Neon orange
Neon yellow
Neon blue
Graphic Tees

Workout attire is also one of the hottest fashion trends, which is athleisure. At the gym, graphic tees are a terrific way to showcase your individual flair while remaining at ease and fashionable.
When it comes to graphic t-shirts, the options are virtually limitless. You can discover ones with witty sayings, motivational phrases, or cool designs. They come in a range of hues and fashions as well. There is undoubtedly a graphic tee out there for you, whether you want a loose-fitting or a more fitted one.
You can get ready by wearing your graphic top with some leggings or joggers.
Leggings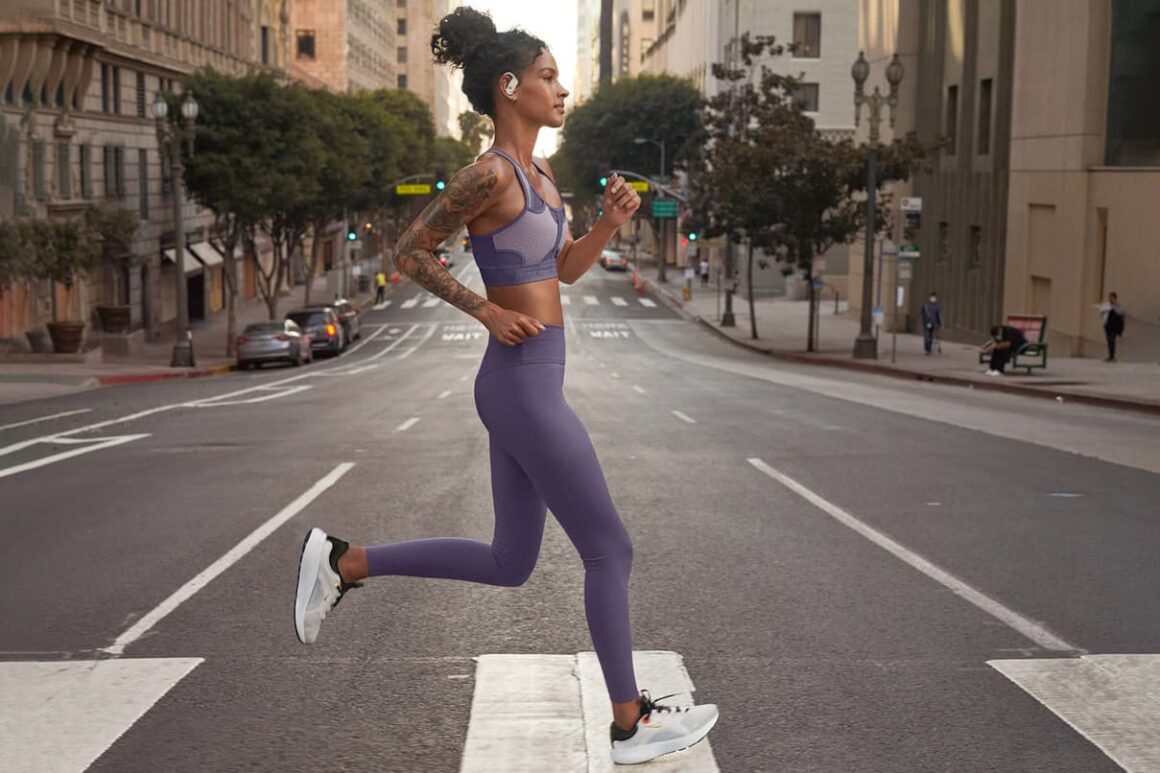 Leggings are an essential component of the athleisure trend, which has completely taken over the fashion world. Leggings may be dressed up or down and are cosy and functional. There are leggings available that will meet your demands, whether you're going to the gym or running errands.
For summer workouts, cropped leggings are a terrific alternative. When you're working up a sweat, they're breathable and won't make you feel too warm. Leggings with patterns are also a popular option because they give your outfit some flair. Black leggings are a good choice if you want to look more traditional. They complement everything and will always be in style.
Another preferred alternative is a pair of high-waisted leggings since they offer more support and coverage. Since they remain in place while you move around, they are perfect for yoga or Pilates. A pair with compression fabric is the best option if you want something that will truly keep you in place. This kind of cloth is intended to enhance your confidence by enhancing your silhouette.
Sports Bras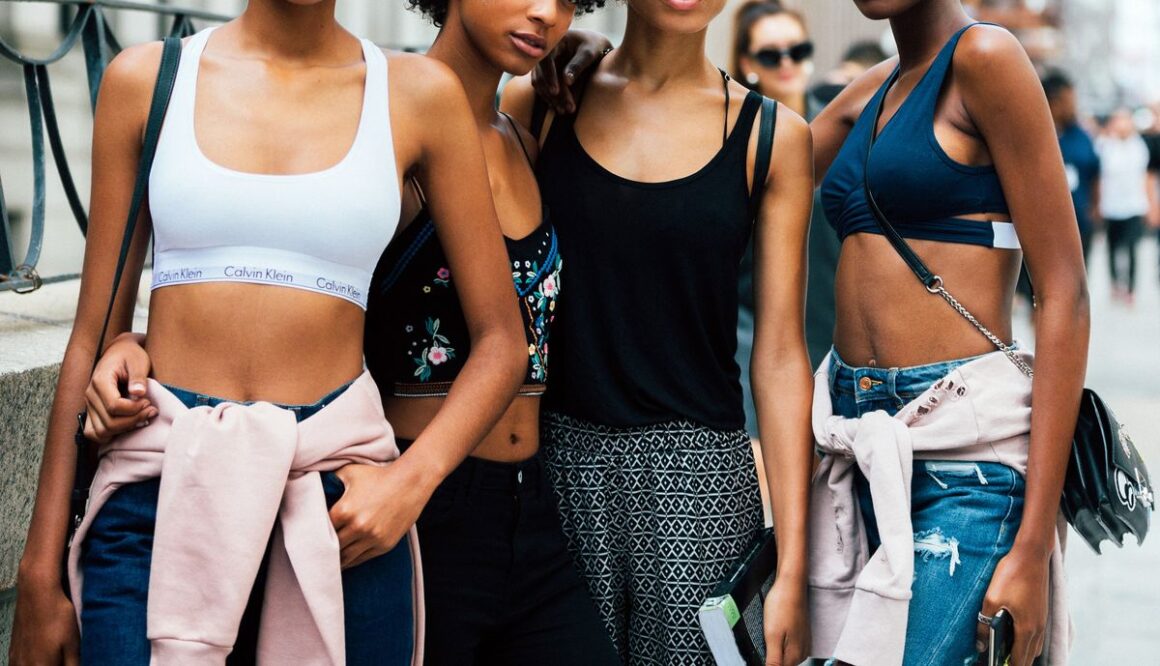 Sports bras come in a wide variety of styles and designs nowadays. Each type has a special set of advantages that can enhance your workout. Here are a handful of the newest sports bra trends:
High-Impact Sports Bras:
Sports bras with a high impact are made for ladies who engage in high impact exercises like running or aerobics. They provide the most support and stop breast bouncing.
Low-Impact Sports Bras:
These sports bras are better suited for low-impact exercises like yoga or brisk strolling. For low-impact exercises, they are more comfortable despite offering less support.
Compression Sports Bras:
Sports bras that compress the breasts to minimise movement include compression sports bras. They are perfect for sports like cycling and running.
Racerback Sports Bras:
Sports bras with a racerback are perfect for sports like tennis or golf, sports bras with a racerback offer a tremendous range of motion. They also decrease breast bouncing and offer good support.
Shorts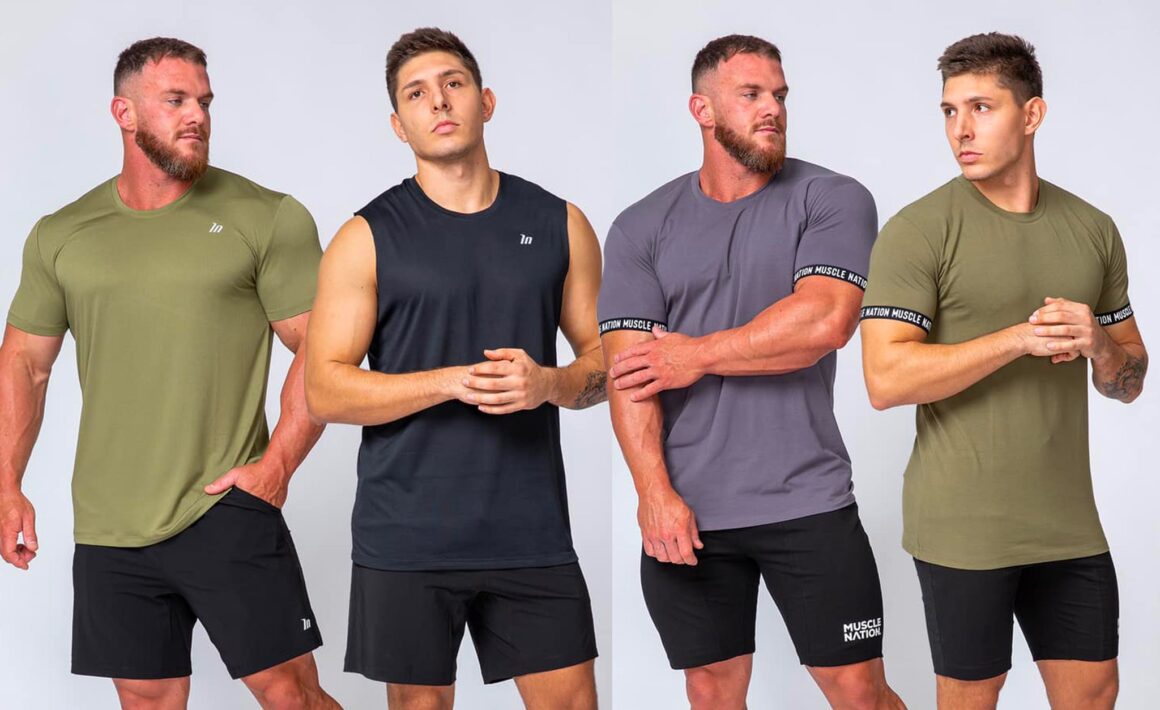 If you're anything like us, you can't wait to wear your shorts now that it's getting warmer. Check out the newest styles of workout shorts before you proceed, though!
Bike shorts:
These form-fitting shorts are ideal for low-impact activities like spin class and cycling. They appear fashionable while yet offering comfort and support. Additionally, they are available in a range of hues and designs so you may choose the ideal pair for you
Running shorts:
These often have built-in mesh panels for increased breathability and are shorter than bike shorts. They are perfect for high-intensity cardio exercises or warm-weather runs. They also come in a number of styles, much like bike shorts, so you may select the ideal pair.
Booty shorts
These extremely brief shorts are ideal for showcasing your assets! They are perfect for exercises like yoga or pilates when you want to be able to move without fearing that your clothing may restrict you. Choose a pair of booty shorts that are cosy and permeable from the selection of materials available.
There you have it, then! the newest styles of exercise shorts. Which fashion trend will you wear this summer?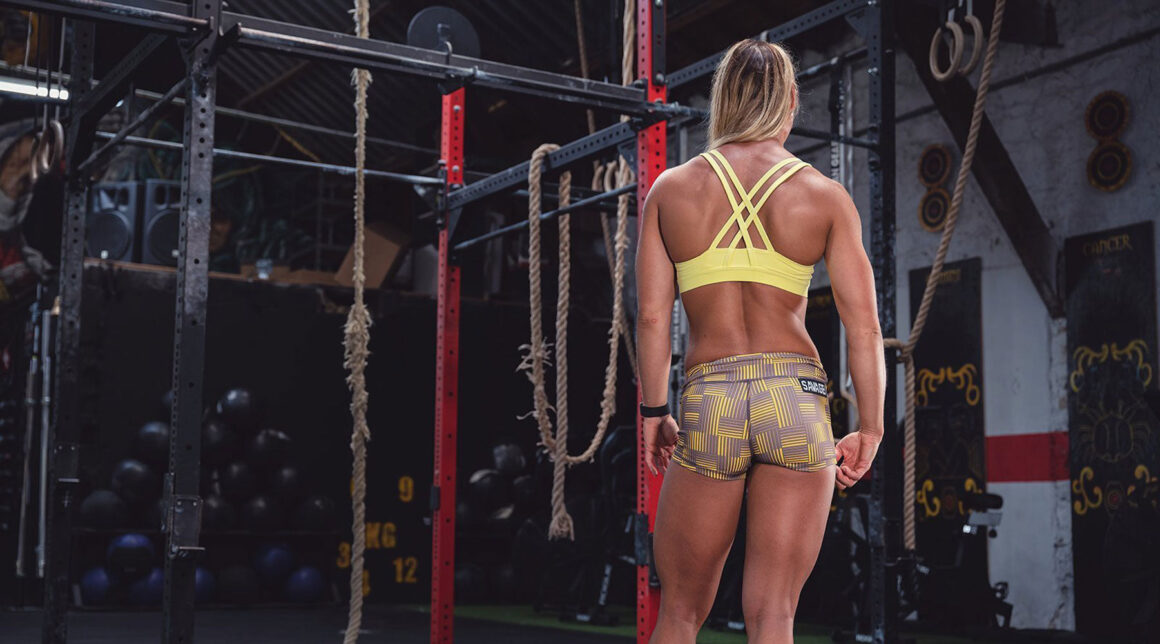 Conclusion
This article will indeed assist you in keeping up with the most recent trends in athletic wear. Exercise doesn't have to be monotonous any longer; you may look fantastic and sweat in style at the same time! There are several options available for individuals who want to stay in style, whether they want bold hues or chic designs. So why are you still waiting? Get some new fitness attire today and go to the gym looking your best!