Are you a girl looking for tricks to look taller? If so, then this blog post is just for you! Here we'll provide you with 2023's guide on what to wear to look taller. From monochromatic outfits and high-waisted jeans and skirts to choosing slim-fit clothes and adding heels or flats, we'll give you all the best tips. Plus, we'll also discuss the best long dresses for women that are guaranteed to make you look taller. Finally, we'll provide you with all the best accessories to perfect your look. With this blog post, you'll have all the information you need to look and feel tall in no time!
1. High Waist Jeans And Skirts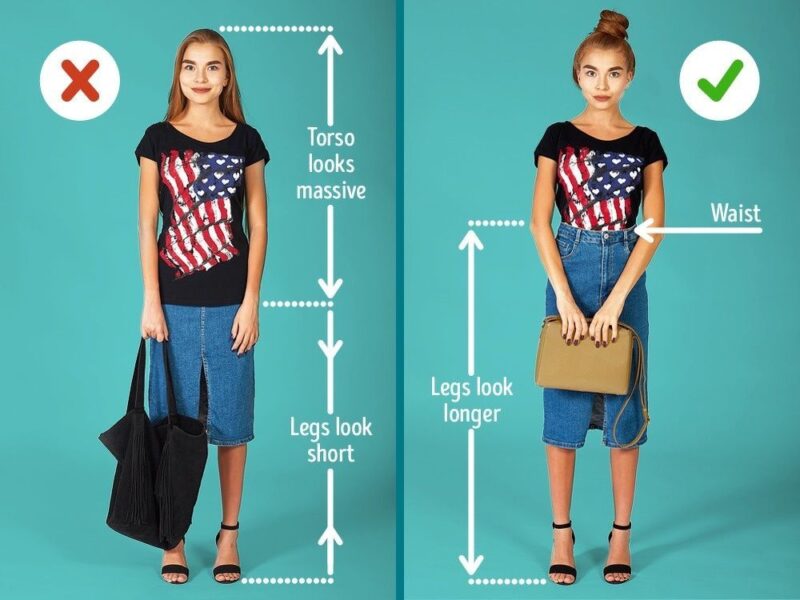 Looking for a way to add height to your frame? You need to opt for high-waist jeans and skirts. These pants and skirts have a higher waistline, which will create the illusion of taller stature. Not only do these pants and skirts elongate your legs, they also create a vertical line in the fabric. This vertical line gives the appearance of longer legs. In addition, cuffing at the ankle brings the leg line together and creates an elongated look from the hip all the way down to your feet.
2. Pick Long Dresses
Choosing the right dress can make or break your appearance. When shopping for long dresses for women, it's important to think about what will elongate your figure and create the illusion of height. Vertical stripes and patterns are a great way to do this, while high waisted bottoms will give the impression of longer legs. Select darker colors on bottom and lighter colors on top to create an optical illusion of height. Avoid cropped, boxy, and wide cut clothing items that make you look wider in the waistline – they will only emphasize any negative body shape features. Invest in a pair of high heels or platform shoes to add an extra few inches of height – they'll really help make your figure pop!
3. Choose Slim-Fit Clothes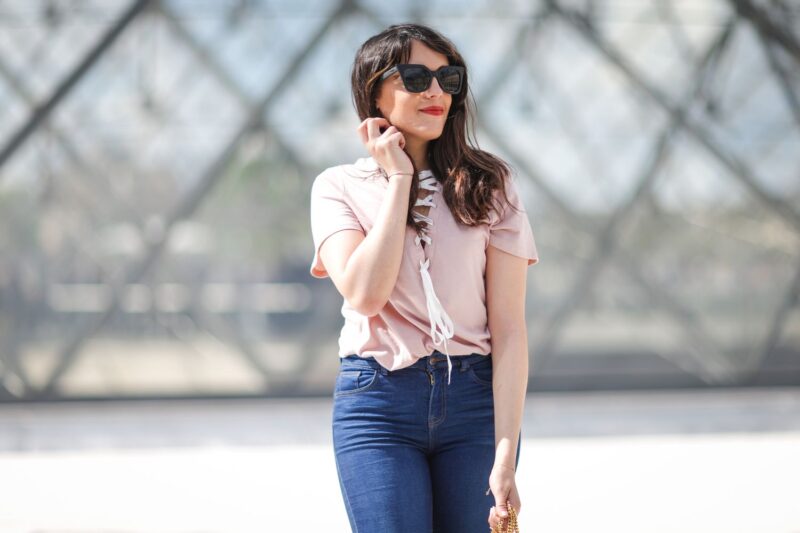 When it comes to dressing for the workplace, it's important to choose clothes that are form fitting and stylish. Not only will this make you look slimmer, but it will also give you a more professional appearance. When selecting clothing items, be sure to look for trousers and skirts that have a high waistline and well-fitted clothing items. Oversized or baggy pieces will not suit your figure and may make you look sloppy or uncomfortable. Additionally, pay attention to necklines – choose ones that draw attention upwards instead of down. A long coat can elongate your silhouette while adding warmth in the winter months.
All In All
It can be difficult for a short girl to look taller, but it doesn't have to be! With the right clothing and accessory choices, you can create an extended look that will make you stand out from the crowd. Try wearing monochromatic outfits with vertical lines and accessories that draw attention upwards instead of downwards. High-waisted jeans and skirts are also great for creating a longer-looking silhouette. And finally, don't forget about footwear – wedges or kitten heels are great for adding extra height without making your feet uncomfortable. So go out there and start building your wardrobe today!