Just because you're busy running errands, it doesn't mean you have to look and feel like you're … well, running errands. Don't be afraid to dress up and look a little fabulous when you're headed to the grocery or dropping the kids off at school. Today's women's clothing and overall styles are focused on being stylish yet practical. To get inspired, here are ten cute outfit ideas to run errands in.
White Blouse and Neutral Sandals
According to the Bureau of Transportation Statistics, 45% of daily trips are taken for shopping and errands. When you need to go shopping or run errands, what better look than a simple white blouse and neutral-toned sandals? Neutral sandals can usually be found in a tan or beige color. Get them in a low heel or a simple pair of flat sandals. With this look, you can wear it through all the seasons. Layer with a cardigan sweater during the cool weather months. Go for shorts or a skirt when it's warm outside.
Maxi Dress and Summer Hat
During the summer months, grab your summer hat and a maxi dress to run errands in. A summer hat typically has a wider brim to protect your face and eyes from the sun. You can play around with different hats like beanies from the fall and winter months as well. When layering the maxi dress for the cooler months, try a bomber jacket for a playful look. A maxi dress can make a maximum impact if you'd like to accessorize with jewelry and sunglasses, too. If you love the look of a maxi dress, get a couple of staple trendy dresses that you can dress up or dress down, depending on the occasion.
Long Sleeve Top, Jeans, and Baseball Cap
For a fun yet simple look, go for a long sleeve top, jeans, and a baseball cap. You can try a monochromatic look by getting a blue long sleeve top, a pair of classic blue jeans, and a blue cap. You can mix and match with different fabrics, colors, and patterns. Wear whatever is comfortable for you when you're running errands.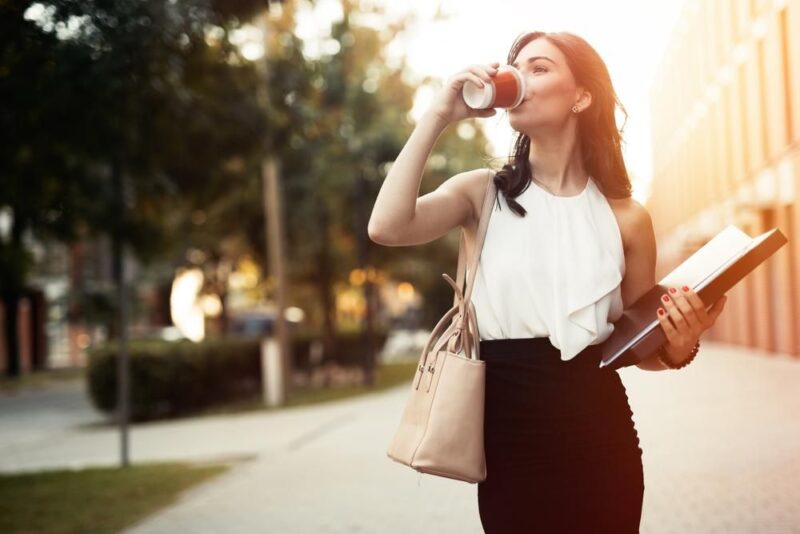 Knit Tank and Shorts
There are so many different kinds of cute shorts you can pair with a knit tank. You can wear both the knit tank and knit shorts. You can try different fabrics like fleece shorts. Try a classic pair of denim shorts with your knit tank. Dress it up with ankle booties, or keep it casual with flats or slides.
Graphic Tee and Sneakers
Everyone needs a go-to graphic tee in their wardrobe. When you're running errands, make a statement with a graphic tee and keep it casually chic with sneakers. Today's sneakers aren't just for running errands or going to the gym. They're fashionable pieces that can turn heads. Go for white platform sneakers or bold neon colors to make that graphic tee really pop.
Jean Jacket and Espadrilles
With a jean jacket and a pair of espadrilles, you'll have that off-duty model look. Accessorize with a crossbody fanny pack and a pair of your favorite sunnies. It's the perfect look for whether you're walking down the grocery aisle or doing some shopping at the mall.
Leggings and Tote Bag
The return of leggings once marked a return to a trend from the 80s. Today, leggings have become a wardrobe staple. Pair your leggings with a tote bag, and you're ready to do some serious shopping errands. You can dress up leggings with platform booties. You can keep it casual with sneakers or flats. The possibilities are endless.
Romper and a Straw Bag
Rompers are so comfy. They probably take you back to your schoolyard days when you were swinging during recess in a cute little romper. They've made rompers for grown adults now, and they're super cute outfits for running errands in. Pair a romper with a playful straw bag, and you'll have a statement outfit that works well for doing your errands and going to brunch with your girlfriends.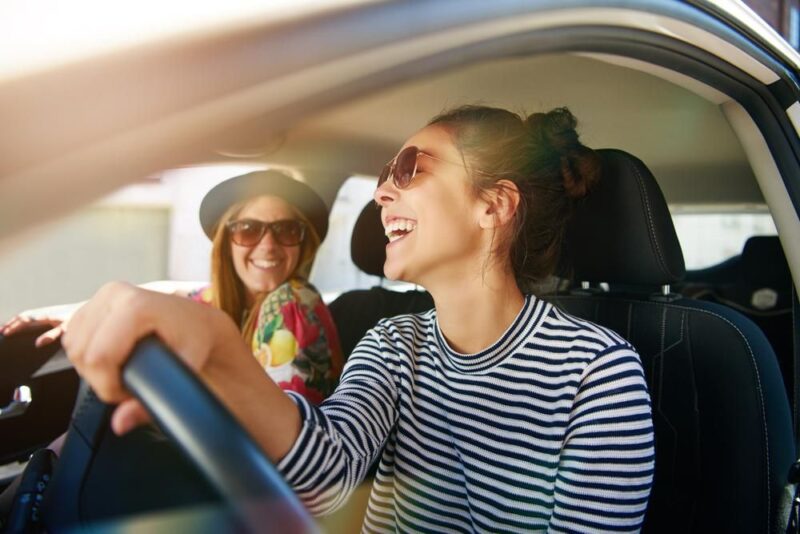 Joggers and an Oversized Sweater
Need an outfit that bodes just as well on your living room couch as it does when you need to drop the kids off at school? Go for joggers and an oversized sweater. To not look like you're being overly enveloped by this all-too-cozy outfit combo, pair the oversized sweater with joggers that have tailored cuffs or a more structured look. Wearing joggers that are oversized or slouchy can look a bit unkempt when paired with an equally oversized sweater.
Hoodie and High-Waisted Shorts
Hoodies aren't just for layering and staying warm. You can wear them with high-waisted shorts and other cute women's clothing to make a statement when you're running errands. Because you're wearing a cozy hoodie and shorts, you can wear this outfit throughout all the seasons. You'll be comfortable all year long in this cute errand-running outfit.