Jewelry has long been a symbol of personal expression, a way to showcase our individual style, and, in some cases, a form of rebellion. But what exactly gives an accessory its "badass" label? Is it the boldness, the edginess, or simply the attitude with which it's worn? Let's dive into some fierce jewelry trends and find out.
Black Onyx Jewelry
Black Onyx is not just a gemstone; it's a statement. Rooted deeply in various cultures and civilizations, this dark, mysterious stone has become synonymous with strength and self-confidence. Whether you're donning a sleek black onyx ring or flaunting a pendant, its allure is undeniable.
Black onyx jewelry can be found gracing a variety of pieces, from chandelier earrings to intricate bracelets. The key to styling it? Let its deep black hue take center stage. Pair it with monochrome outfits or contrast it with bright colors, and you've got yourself an effortlessly badass look.
Chunky Chain Necklaces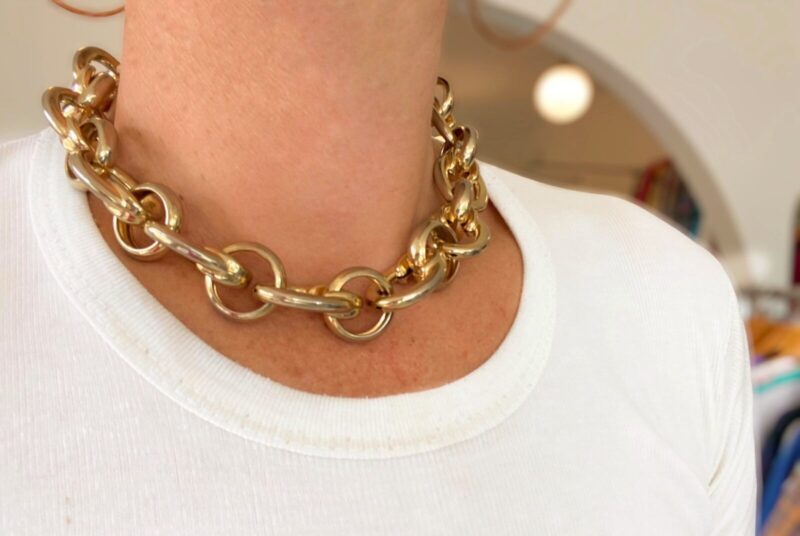 From the runways of Paris to the streets of New York, chunky chain necklaces have made a colossal comeback. Their bold, industrial feel can transform a simple outfit into something edgy and avant-garde. Experiment with lengths and layering or wear a singular chain for a minimalist yet striking appearance.
Cuff Bracelets
If there's one wrist accessory that screams power, it's the cuff bracelet. With origins spanning across continents and centuries, cuffs have been a symbol of strength and defiance. Today, they come in various materials, from hammered metal to embroidered fabric, each making its unique statement. For a modern twist, try pairing cuffs with delicate bracelets or wearing multiple cuffs on one wrist.
Ear Cuffs and Climbers
Bid farewell to traditional earrings and say hello to ear cuffs and climbers. These edgy accessories adorn the ear in unconventional ways, climbing up the earlobe or hugging its curve. Available in a myriad of designs, from gem-studded to sleek metals, they're a fresh and fierce take on ear accessories. Pro tip: Pair them with a pulled-back hairstyle to truly showcase their badassery.
Knuckle Rings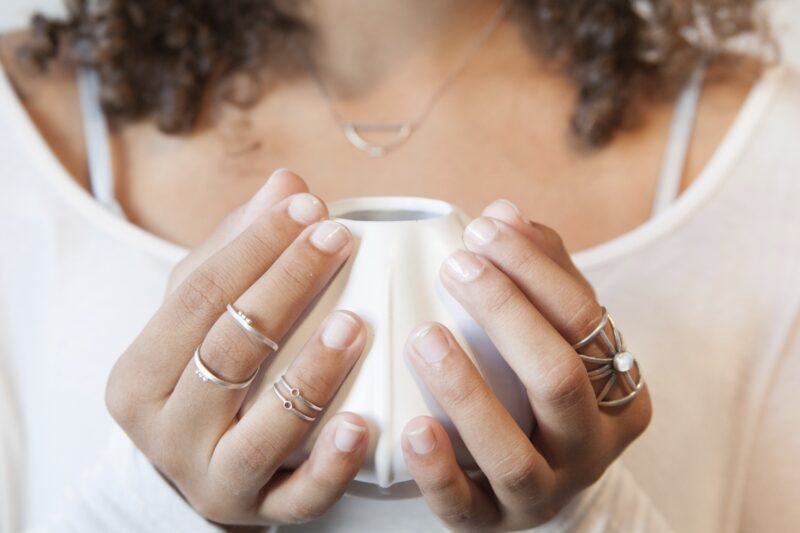 Knuckle rings, or midi rings as some call them, are the rebels of the ring world. Worn above the lower knuckle, they defy traditional ring placement and bring a playful, edgy vibe to your hand game. Stack them, wear them singularly, or mix them with regular rings for a look that's uniquely you.
Spiked Jewelry
Spikes: they're not just for punk rockers anymore. Whether it's a spiked bracelet, earring, or necklace, these pointed beauties add an instant edge to any ensemble. But don't be intimidated by their sharpness; today's spiked jewelry can be both elegant and edgy. Pair them with soft fabrics like silks or satins for a contrasting, standout look.
Choker Necklaces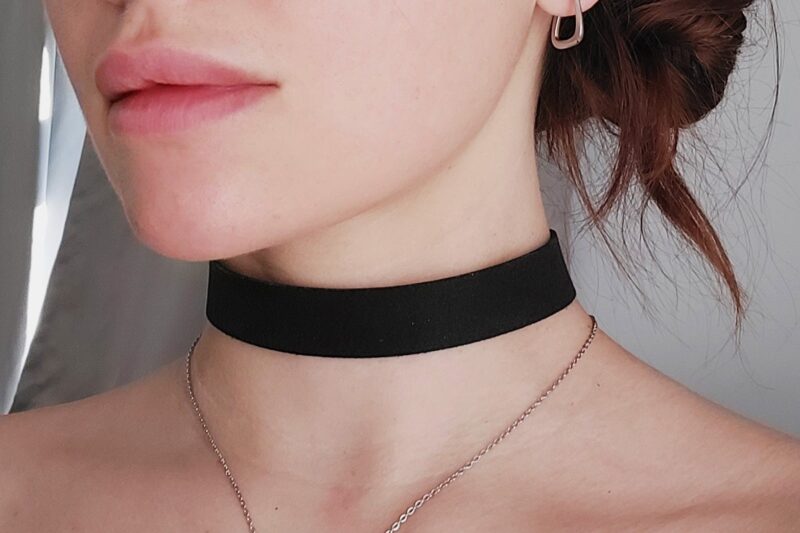 The '90s called; they're proud we're keeping the choker trend alive and kicking. Choker necklaces, snugly sitting around the neck, are versatile and oh-so-cool. From delicate lace to rugged leather, there's a choker for every style and mood. To up the ante, layer them with longer necklaces or wear multiple chokers for an uber-stylish look.
Conclusion
Every piece of jewelry tells a story, a narrative of boldness, defiance, and authenticity. The true essence of "badass" doesn't just lie in the accessory itself but in the confidence of the one wearing it. So, embrace these trends, mix them up, and let your jewelry scream 'badass' in its unique language. Learn how to be fashionable while staying confident.