It can be hard to hoist yourself out of your blanket cocoon on the couch and leave the warmth of your home come the colder months — but the season calls for a celebration! Luckily, the season is also one of soft, sparkly and warm fashion, and these celebrations and occasions can make for exciting opportunities to play with winter style. From cozy wrap sweaters for keeping you warm to cute ankle boots for frozen and slippery sidewalks, though, it's important to note first and foremost that when it comes to winter celebration style…
 Materials Matter a Lot More Than the Actual Pieces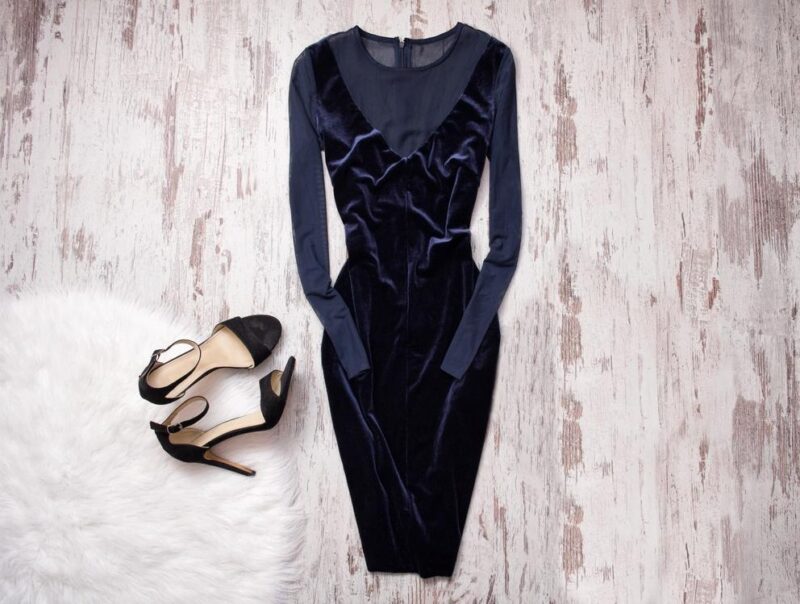 When it comes to winter celebration style, you want to keep function and fashion both at the front of your mind. This means that you want to aim for outfits (or more specifically, materials) that are extra special aesthetically for the occasion, and extra thick and warm physically for the cold. With these traits in mind, we love to finally take advantage of the following fabrics when winter rolls around.
Winter is all about cozy knits, and as crazy as we are about that, it doesn't speak at all to the "party" aspect at play. Luckily, leather makes for an excellent contrast to this texture and is an effortless way to instantly polish your ensemble or provide some edge.
Like the cold black winter night sky combined with the soft and alluring warmth of a luxury bed, velvet could stand alone as the star of the show, and suits no season better than winter.
Silk and satin. While silk and satin tend to feel cold to the touch when you first slip them on, they will warm quickly! Thanks to the sheen of silk and satin that mimics the season's trademark snow and ice, you can embrace the season through your style and harmonize your ensemble with the environment, too.
When it comes to keeping warm and looking cute, nothing compares to cashmere. Even if it's something as simple as a scarf, the added confidence and comfort that comes with wrapping yourself in a material this soft is mind-blowing.
Fur is a wintertime classic — and a total vibe!
This special little feature is hard to find the right occasions for — but winter, luckily, is full of them. So put on that sequin dress or camisole and don't second-guess it for a second!
A Little Black Dress Allure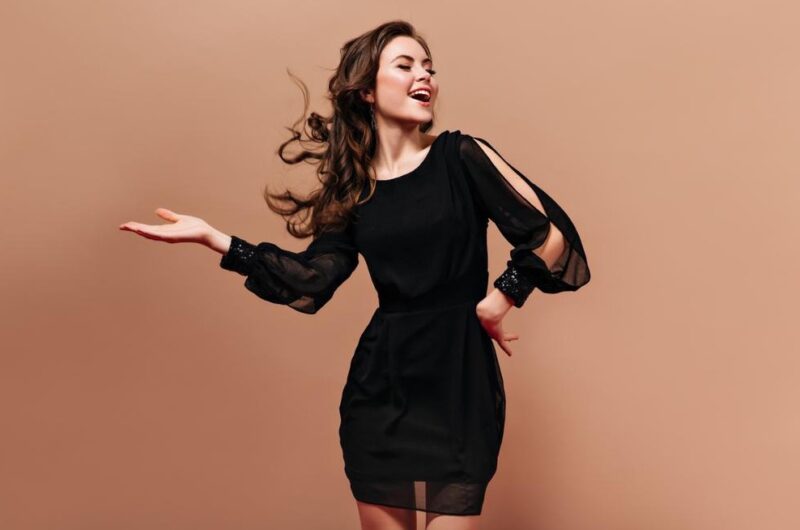 Your little black dress is basically unrivaled when it comes to easily unlocking the perfect party look — but only if you know what you're doing. During the winter, you'll want to make some adjustments to avoid looking like you're stuck in summer. Pantyhose or leggings are important, the right shoes are essential and extra padding (whether it be from the dress itself in the form of thick material, underneath your dress in the form of base layers or over the top of it in the form of a jacket, scarf or otherwise) is something your mother would never let you leave the house without.
When it comes to the perfect winter party look featuring your LBD, we vote for: a shorter and more fitted velvet dress with long sleeves, nude pantyhose and a heel with a luxury feel (whether it be thanks to a rich color like a deep plum, a rich material like velvet or the rich confidence that comes with true quality and truly comfortable heels for women). Between your deep velvet dress, your satin smooth legs and your luxury shoes, you should be able to do as you desire with your accessories — but we love the idea of a messy bun with many falling pieces made with a claw clip as your main accent.
From here, if more is needed, a simple bracelet or subtle set of earrings should accent your look well while keeping the pure sophistication that's happening. Keep your face fresh and natural, but don't forget to pop your highlighter to honor the shimmery snow outside! If you're looking for a little extra allure, absolutely consider a deep, matte color on the lip like a plum, purple or the perfect red.
The Leather Look
When combined with softer materials that we see a lot of in the winter (like cashmeres and rib knits), leather creates an awesome contrast of soft and sharp textures, and an equally awesome overall aesthetic that wraps pretty, party and perfectly stylish in the same package. So whether you're thinking about your favorite leather jacket, pants, skirt or outgoing accessory right now — know that we encourage it.
When it comes to the perfect winter party style featuring leather, though, we vote for: skinny leather pants/leggings, a flowy camisole made from soft or sparkly material (such as silk or satin, velvet, suede or even sequin-covered) covered by a cozy, drop shoulder thick knit cardigan that you let hang when you're hot or wrap closer when you're cold. Almost any shoe will hit the mark here, but we recommend a pair of high, closed-toe pumps that work with the color and/or material of your cami. This will help to amplify the elongating effect of the pants and feminine feel of the top.
Turtleneck Attraction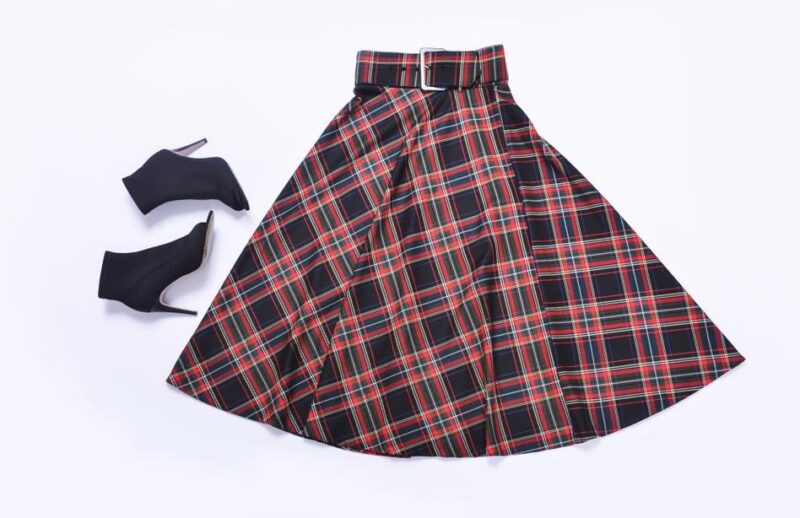 Turtlenecks can be super sexy when paired under the right strapless or spaghetti sleeve dress, with the right skirt, with the right pants or with the right shoes — and is sure to keep you warm while it does.
When it comes to the perfect winter party outfit featuring turtlenecks, we vote for: a deep black, tight turtleneck, short and fitted tartan skirt, sheer black pantyhose and either leather or suede Mary-Jane style shoes. If you're going for a more playful look or need a little more function from your outfit, also consider tall, cute boots in leather or suede. Accessorize with simple metallic (or black) jewelry, and wear your hair in almost any style. When it comes to makeup, fresh and less tends to be best, but it is always a fun idea to match your lips to the main color in your tartan or plaid (especially if it's red!) and embrace the shimmer of the season with some extra highlighter.
Even If You're Still Not Happy About Leaving Home…
As much as you still might not want to leave the comfy confines of your home come winter, you know that every year you have to — so no matter the occasion, location or weather, you may as well be prepared with the perfect fashionable and functional winter party outfits.