Everybody knows that when winter comes, you must find different ways to dress up, as people think winter means layering a lot.
Still, you can add other things to make yourself look fashionable. Beanie hats are accessories that add a statement to your whole outfit.
Being fashionable and still able to cut the bitterly cold and snowy outside, you must wear a hat to stay warm.
However, you don't want to deal with sticky hat hair, which is one of the most annoying hair problems in the winter but still, you need to wear a messy bun beanie hat to protect your hair from not getting greasy quickly or hide them.
There's no reason to fret throughout this season.
When it comes to the simplest, most static-free styles, you can cover them with pigtail braids and low buns.
Further in this article, we will talk about some of the fashion tips that can help you to style the beanie hat with style.
Here Are Some Of The Fashion Tips On How To Wear A Messy Bun Beanie Hat:
Let's check out some of the usual simple but stylish ways to help you dress decently in the coming winters.
Buying the best beanie hat for yourself is also a very crucial thing.
You can't add a statement to your whole outfit without getting the best one, and if you are looking for one such beanie, you must check it out from Womens Apparel Online and find the most appropriate one for yourself.
You might not know it because the trends keep changing, and people might need to catch up with them because of time constraints.
We will help you out by discussing some of the tips for that.
Putting Your Hair Down Open: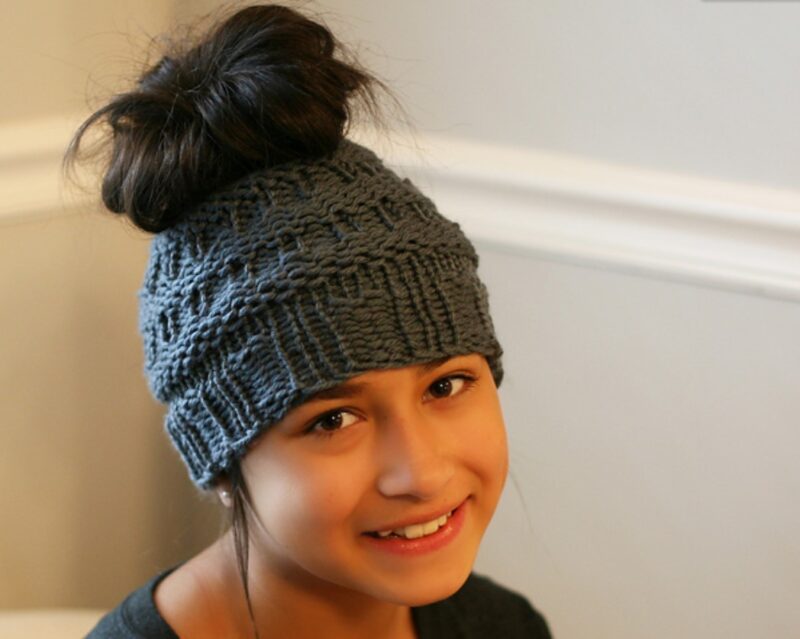 Simplicity is the key, and you can easily wear the beanie hat and pull your hair down, which looks amazing.
Straighten your hair and wear it down to achieve a professional, sleek appearance.
Even you can wear it to a professional place also. Although you can also rock it with shorter hair, this looks amazing on both medium and long hair.
Many people feel that it makes their forehead look small and too tight, but it is fashionable and gives a sleek look.
Instead of tucking your hair behind your ears, let it hang free. It provides a beautiful look.
You might see many people around wearing a beanie and slaying their outfits.
The tangles that may arise from wearing a beanie with longer hair are one drawback, but that usually gets easily untangled.
Make sure your hair is dry and clear of tangles before putting on your beanie to avoid this.
If possible, utilize a leave-in conditioner instead of hairspray. It keeps your hair smooth and does not easily get tangled.
Pair A Beanie With A Curly Hair Look: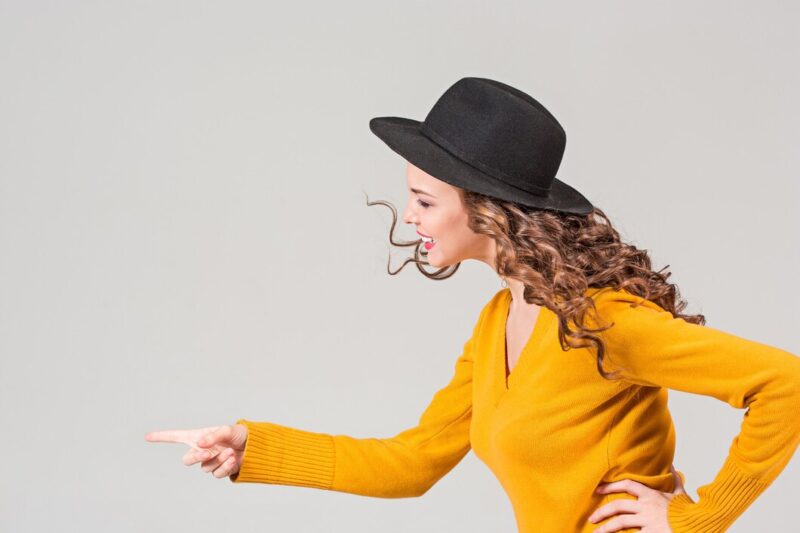 Keep the volume of your curly hair by wearing a big beanie.
If you have curly hair, you can easily put the beanies far away from your forehead.
Leave your natural hair down to show off your gorgeous curls, whether long or short.
You can wear a tight-fit high neck along with the beanie, giving it a fashionable look.
Next, gently pull the back of the beanie down until it is slouched back against your scalp.
Baggy beanies occasionally give the impression that they could suddenly fall off.
If you're concerned that your hat will fall off, try inserting a few bobby pins into the knitting of the cap and orienting them in the direction of your face.
Your face will not look too tight and give you a good messy look. To keep the beanie in place, snag a few hairs with the bobby pin.
Casual But Smart For Formal Looks: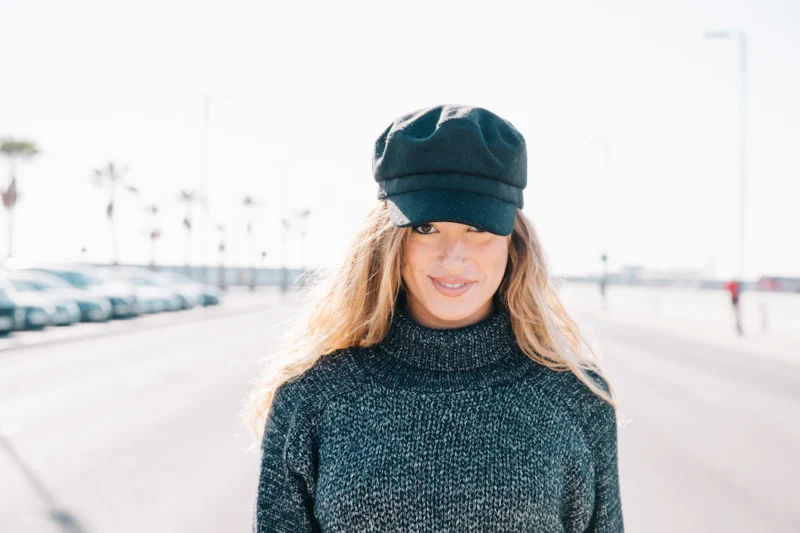 The key is maintaining a casual yet smart look while using the beanie to downplay things further.
When chilly winters come, many people feel that certain boundaries come along with them as they can't play with fashion.
This is not true; you can dress formally and add a smart, formal color or style beanie on top to pass the winters.
However, avoid using bright colors now; instead, wear muted, neutral-toned headwear.
If you want to be safe, choose gray, navy, or black; if you want something a little more seasonally appropriate, use burnt orange, brown, and other neutral colors that don't look very popping.
Combine casual cold-weather essentials like roll-neck sweaters and knitted polos with smart basics like dress pants and black leather shoes.
They are basic, yet they look formal or stylish, and beanie works best with them.
Utilize the hat to complete the outfit by adding some classy outerwear, such as a wool overcoat.
Best For The Poor Hair Day: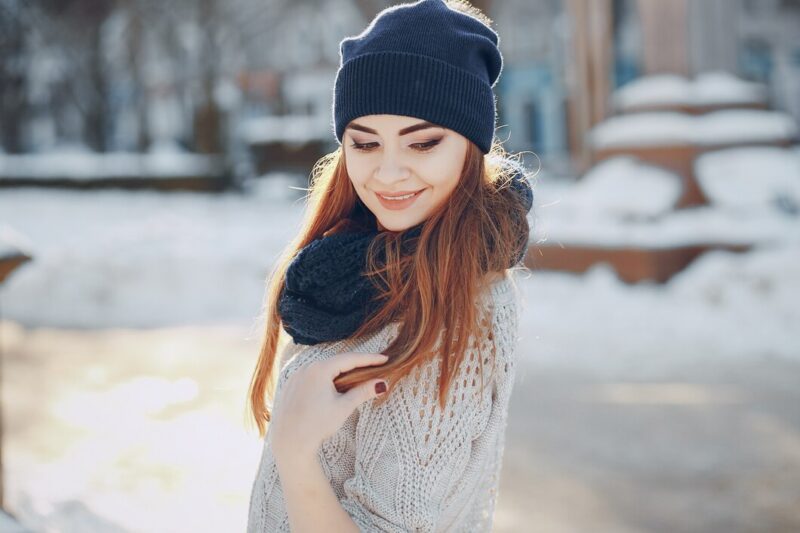 Tuck your hair entirely inside a slouchy beanie to hide a poor hair day.
In winter, it is a little hard to wash your hair; it usually gives that greasy look after some days.
Alternatively, try flipping your hair upside down, gathering it into the hat, then flipping it right-side-up and placing the beanie on your head.
You can pull them up in the cap and hide the dirty hair.
You can tie your hair into a low bun or tuck it inside the beanie.
Also, first, pull your hair down and do the backcombing.
After that, add the beanie cap as it will give voluminous at the same time.
The appearance of a tight-fitting beanie would be weird if all of your hair were tucked under it.
The baggy beanie appears more natural and for that messy bun beanie hat is ideal.
It gives a natural look, and messy beanie hats are best for the poor hair day.
Conclusion
Now you know that there are various ways to look fashionable even in the winter.
It's freezing cold and snowing outside, so wearing a hat to keep warm and beanie hats are one of the best ways through which you can easily slay your outfits and still look warm.