One of the most significant purchases in a person's life is an engagement ring. It represents the start of a new journey and two people's love and devotion to one another. While purchasing an engagement ring in a physical store has traditionally been the norm, the emergence of e-commerce has made this option available. An easy and affordable approach to choose the ideal jewelry for your sweetheart is to buy an engagement ring online. We will go over some important factors to think about while purchasing an engagement ring online.
Research
Investigating various ring types and their attributes is the first step in purchasing an engagement ring online. You can narrow down your alternatives and make a more informed conclusion the more research you conduct. Look for trustworthy internet jewelers, like Blue Nile, Ritani, James Allen, or Brilliant Earth, that specialize in engagement rings. To learn more about the caliber of the rings and customer care, you may also read reviews left by previous clients.
Establish a Budget
Setting a budget is crucial before you begin looking for an engagement ring. You may reduce your alternatives and prevent overpaying by knowing how much you can spend. Remember that the cost of an engagement ring might vary based on the size, caliber, and type of stone you select. Include any supplementary expenses like shipping, insurance, and taxes.
Think about the Four C's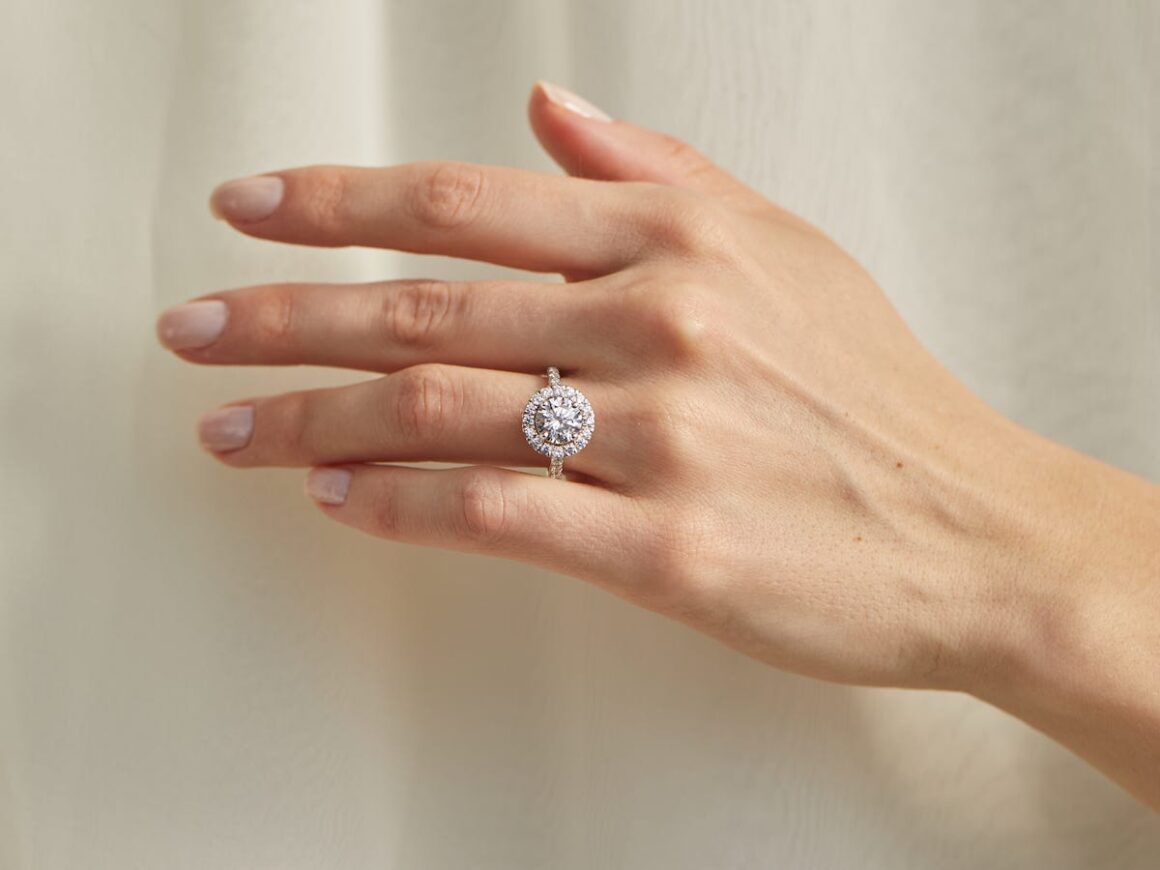 The four C's—cut, clarity, carat weight, and color—are the most crucial considerations when purchasing an engagement ring. How beautifully the diamond is proportioned and how brilliantly it reflects light is referred to as the cut. The quantity of flaws, or inclusions, in the diamond is referred to as clarity. The diamond's size is indicated by its carat weight, and its color indicates whether it has any color at all. Shopping for an engagement ring? Knowing the 4 Cs of a diamond—cut, clarity, color, and carat weight—can help you obtain a better deal on your diamond.
First, think about selecting a diamond with a H or I color grade, which will be less expensive than a higher color grade but can still appear white to the unaided eye. Second, pay attention to the diamond's cut since, regardless of carat weight or color, a well-cut diamond will reflect light and sparkle more. Thirdly, because these diamonds might be less expensive while still appearing flawless, think about choosing one with inclusions that are not obvious to the unaided eye.
Last but not least, when it comes to carat weight, think about selecting a diamond that is just a little bit smaller than the usual sizes, like 1.00 carat or 2.00 carat, as these diamonds can be less expensive while yet appearing similar in size. You may obtain a better discount on your engagement ring diamond while still making sure it's of great quality and suits your partner's preferences by using the 4 Cs to your advantage.
Choose the Setting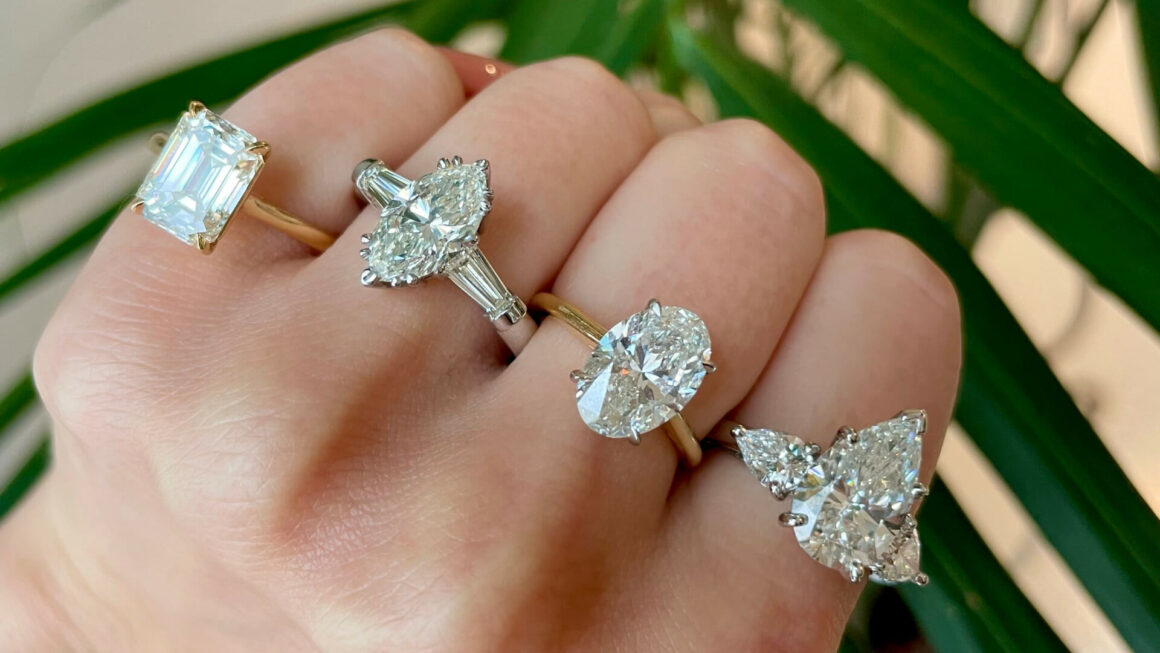 It's time to choose the setting once you've decided on the type of stone you desire. The stone's position within the ring is determined by the setting. Settings come in a variety of forms, including prong, bezel, pave, and channel. Make sure to explore each setting type to pick the one that best meets your needs because each one has pros and downsides of its own.
There are many alternatives available when it comes to engagement ring metals, and each has a distinct set of benefits and drawbacks. First, there is platinum, which is a preferred material because of its toughness and resistance to tarnishing. Platinum, however, can be pricey, weighty, and prone to scratches over time.
The second option is white gold, which is less expensive than platinum yet possessing comparable qualities. To keep its white tint, though, it might need routine rhodium plating. Third, a classic option that gives an engagement ring warmth and timeless elegance is yellow gold. It may scratch or dent more easily than other metals due to its softer nature.
Fourth, a fashionable and passionate choice with a pinkish tint is rose gold. It might not match every skin tone, though, and it might not be as classic as other metals. Palladium is a less popular but enduring metal that resembles platinum in appearance but is less expensive. It might not be as well-known or harder to get than other metals, though. Before making a choice, it's necessary to take into account each metal's distinctive features. In the end, the choice of metal will depend on personal desire, style, and budget.
Deciding on the Center Stone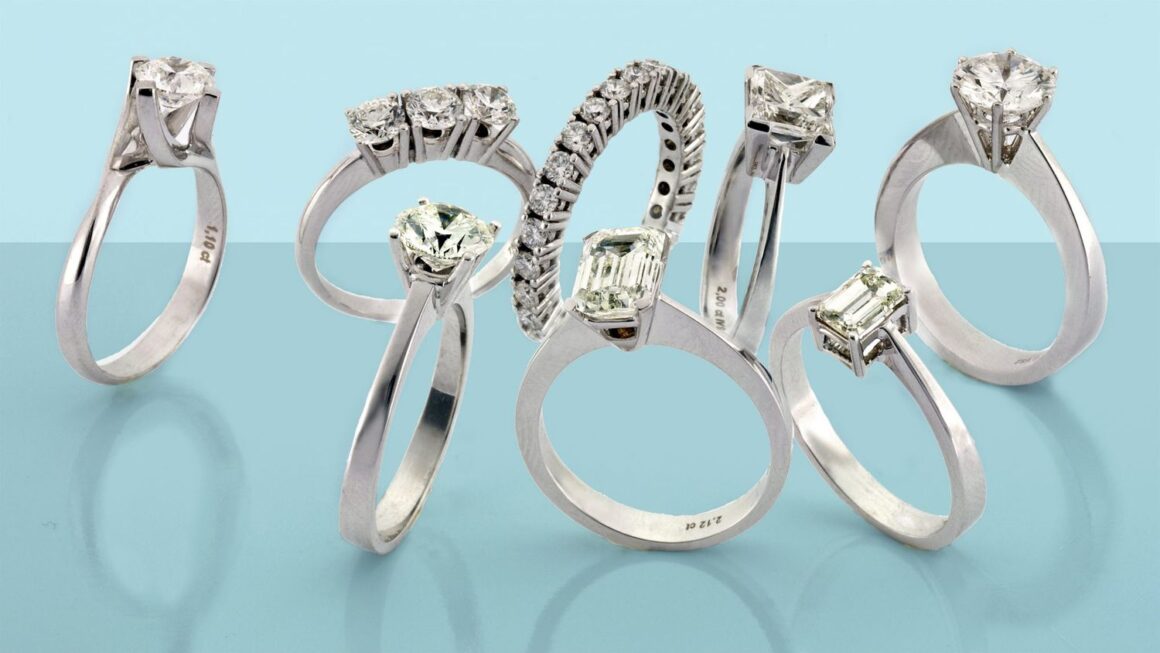 One of the most important considerations you will make is the kind of center stone for your engagement ring. Diamonds, sapphires, and rubies are the three most popular varieties of center stones. The traditional option for engagement rings is a diamond, which is available in a variety of cuts and sizes. Sapphires are a well-liked substitute for diamonds and are available in a range of hues, such as blue, pink, yellow, and green. The intense red color of rubies makes them another well-liked option.
When considering a diamond as your center stone, it's crucial to think about whether to choose lab-grown or naturally mined diamonds. The same chemical and physical characteristics of naturally-mined diamonds are shared by lab-grown diamonds, which are produced in a laboratory using cutting-edge technology. They are a less expensive alternative to naturally mined diamonds. However, naturally mined diamonds come from the soil and have long been prized for their uniqueness and brilliance. They are a classic option for engagement rings and are frequently connected to romanticism and luxury. The choice between lab-grown and naturally-mined diamonds will ultimately come down to your own preferences and values. It's crucial to take your partner's taste and personality into account when selecting a center stone, as well as your budget. Choose a stone that expresses your love and dedication because each one has distinctive qualities of its own.
Verify Certification
Make that the diamond in an engagement ring you purchase online has received certification from a respected grading agency, such the Gemological Institute of America (GIA) or the International Gemological Institute (IGI). The presence of a certification guarantees that the diamond has been graded in accordance with industry standards and is of a specific caliber. In order to make sure you are getting what you paid for, it is crucial to check the certification before making a purchase. The majority of trustworthy diamond sellers will only offer you certified stones.
Check out the return policy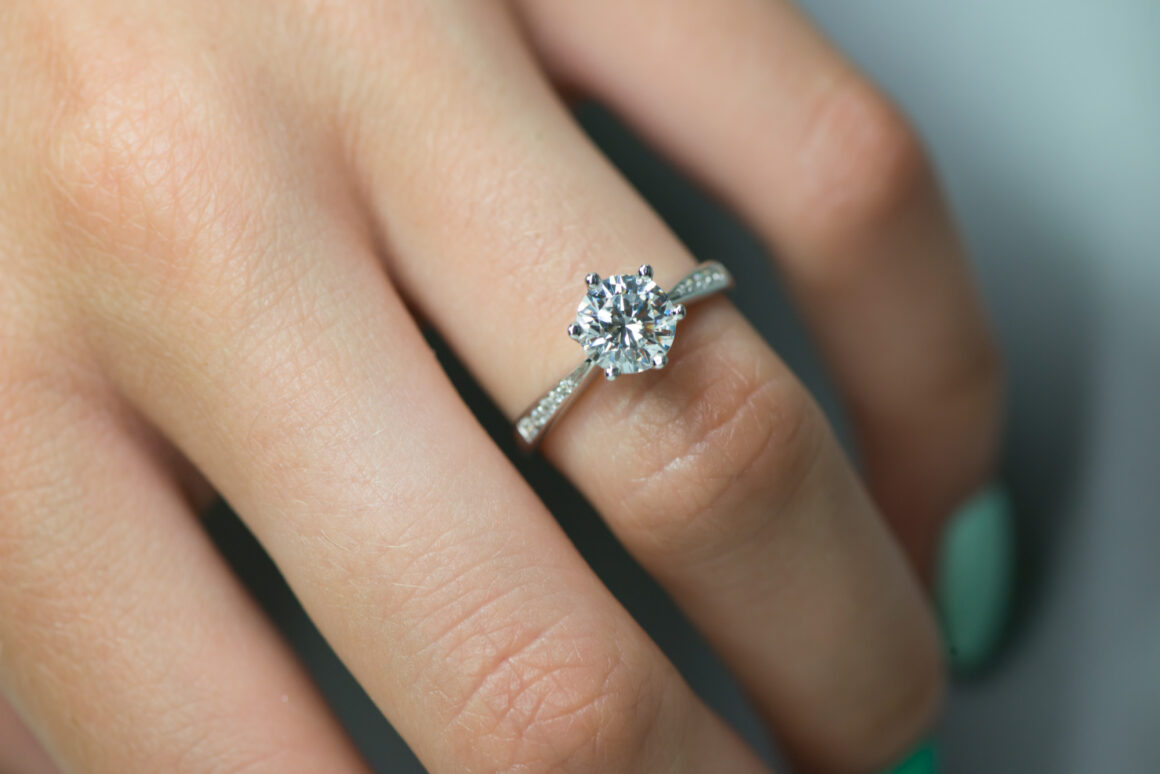 Make sure you carefully read the return policy before making a purchase. Despite the fact that the majority of online shops have return policies, each one may have unique terms and restrictions. If the ring isn't what you expected or it doesn't fit well, look for a store with a lenient return policy. It's a good idea to find out if the retailer offers free returns or if you'll be charged for postage.
Think about customization
You can make a one-of-a-kind engagement ring that matches your partner's personality and taste by using the customization possibilities offered by some internet retailers. The type of stone, the setting, and even the engraving of a personal message or symbol are all options. Your engagement ring can become even more important through customization, which can provide a particularly distinctive touch.
Look for Discounts and Coupons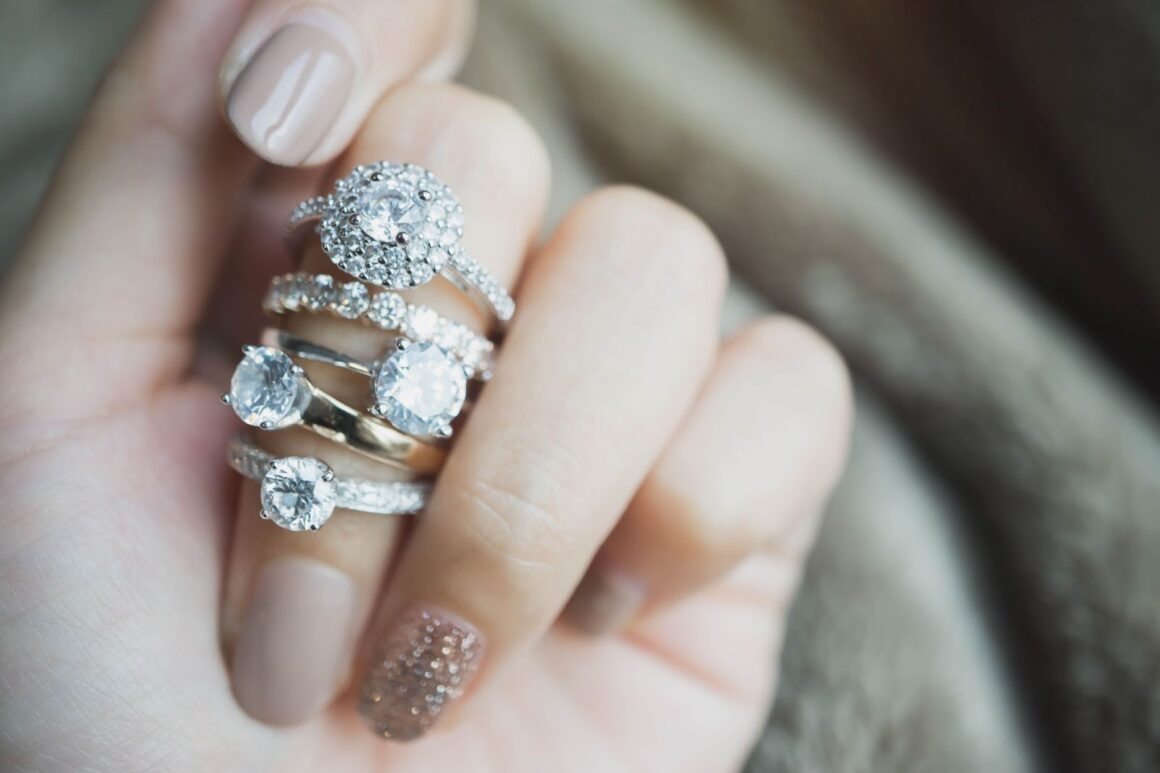 Last but not least, it's a smart idea to seek for deals and coupons. Particularly during holidays or other special occasions, many internet retailers provide promotional codes or discounts. For information about sales or discounts, you may also join the store's email list.
In addition to following these suggestions, it's crucial to confirm that the internet retailer you are purchasing from is reliable. Look for retailers with secure websites and safe payment methods. Additionally, be sure the store has a solid reputation and has been there for a while.
Keep in mind that while the ability to shop for an engagement ring online gives you incredible flexibility there are many retailers that also have physical stores for you to visit for your initial ideas and guidance. Additionally, some brands, like Ritani, have programs for you to meet in a one-on-one setting with a gemologist to view loose diamonds and rings in-person before you commit to a final purchase.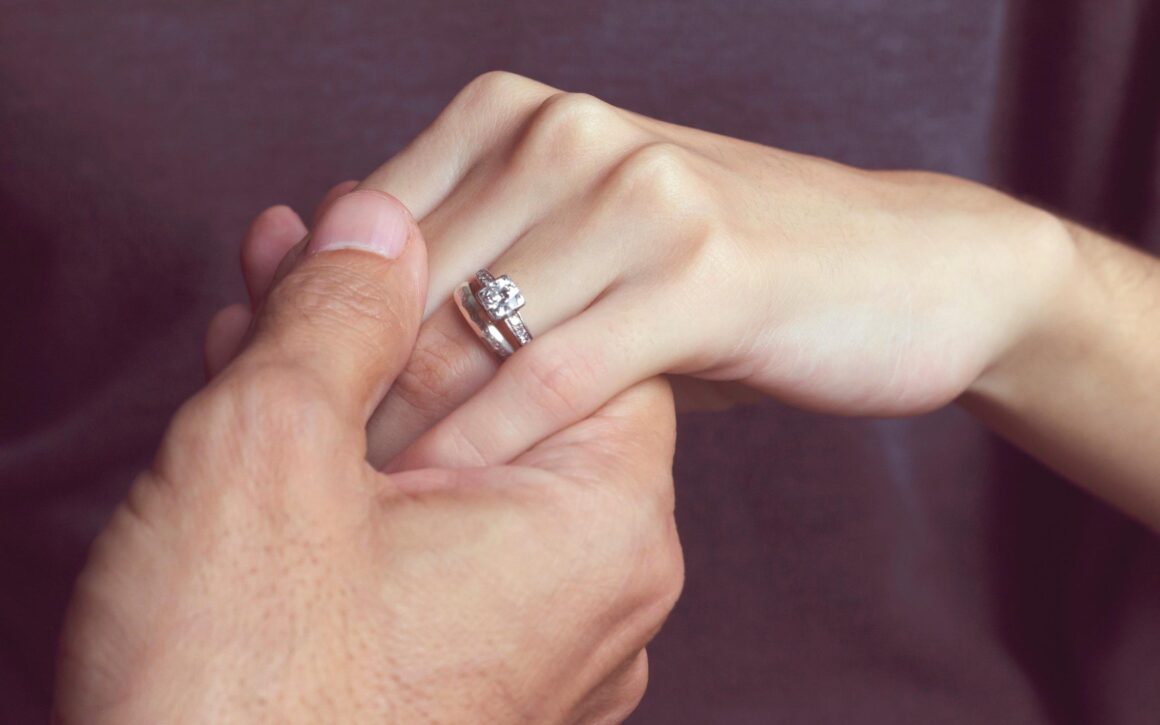 Once you have found the perfect engagement ring, take the time to make sure that it fits properly. You can use an online ring sizer to get an accurate measurement or visit a local jeweler to have your finger measured. You should also consider purchasing insurance for your ring to protect it in case of loss or damage.
An easy and affordable approach to choosing the ideal jewelry for your sweetheart is to buy an engagement ring online. You can select a lovely and significant engagement ring that will stand for your love and dedication for a lifetime by doing careful research, taking the four C's into account, and paying attention to the policies and reputation of the retailer.
Just keep in mind that there are no hard-and-fast guidelines for choosing an engagement ring. Talk to your partner in an honest and open manner about the things that are actually important to you both. Make a ring that represents your connection and personal taste. Last but not least, avoid letting the process become so stressful that it overshadows your love for one another.