Picking out the perfect dress for your special occasion is exciting and sometime a bit scary. It's an opportunity to embrace who you truly are and express your vibrant personality. Whether you're slipping into something stunning for a chic cocktail party, an opulent gala, or any other event that calls for a dash of glamour, it's your moment to exude confidence and shine brightly.
This sentiment aligns beautifully with the core values at Donna Leah Designs. Here, we wholeheartedly believe in the power of individuality and the bold fashion statements it inspires. Every dress we create is an invitation to express your unique style, to be fearlessly you, and to stand out from the crowd. Choosing the right dress is about celebrating you.
Goodbye Little Black Dress, Hello Color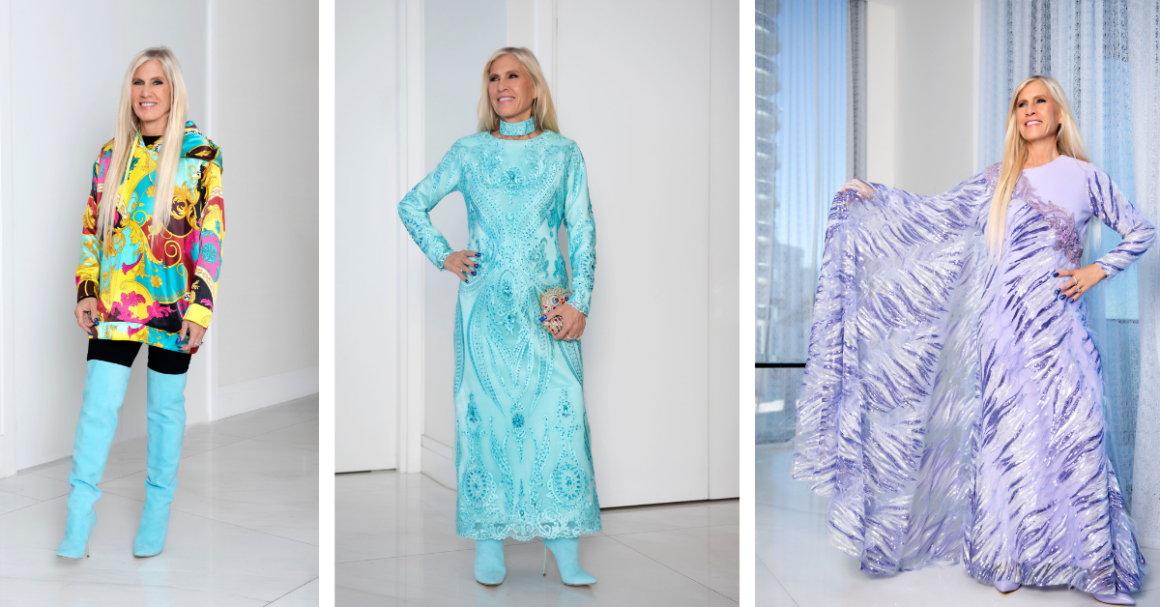 There's no denying that the little black dress is a classic staple. Its timeless elegance has graced cocktail parties and galas for decades. However, it's time to shake things up, to explore beyond the traditional, and introduce a splash of vibrancy to your style. The fashion world is an infinite palette of colors waiting for you to dive in.  Favorite looks from Donna Leah Designs include Coral Glam, Royal in Purple, and the stunning Ruffle Me Wild.
Bright and rich hues, soft pastels, and even electric neons have a place in modern formal wear. Think cobalt blue for a touch of royal elegance, a vivid green to echo the vibrancy of spring, or even a fiery red to convey power and passion. With color, you bring a unique energy into the room, and that's exactly what Donna Leah Designs aims to help you achieve.
Drama is Not Just for the Stage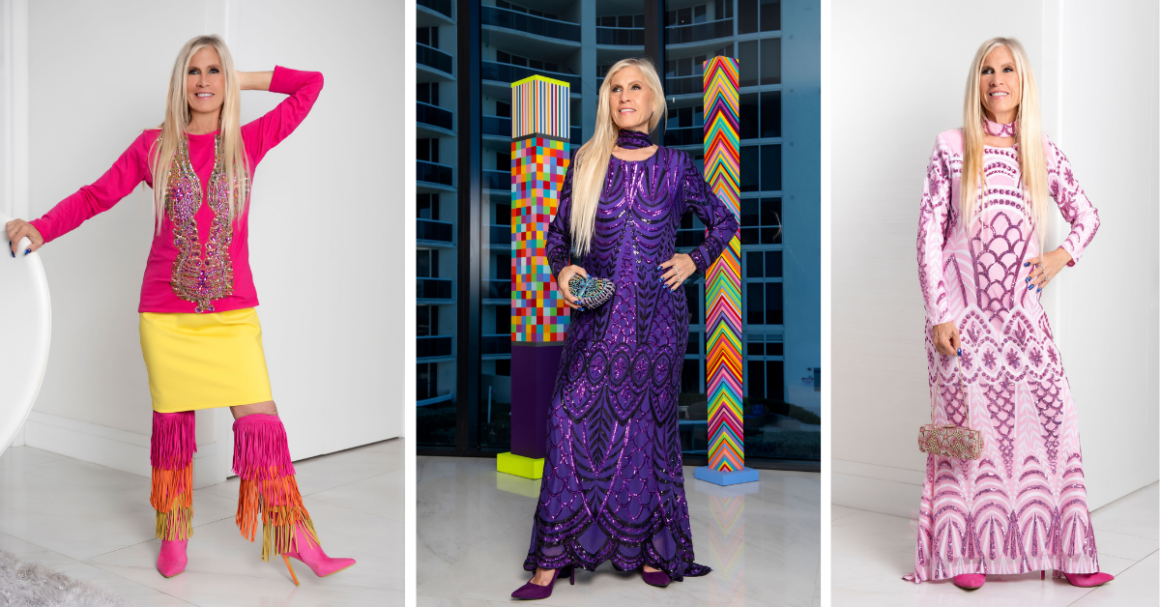 When we talk about adding a touch of drama to your dress, we're talking about elements that make it unforgettable. This could be anything from dramatic bell sleeves, a daring open back, an asymmetrical hemline, or even a standout metallic print.
In the world of Donna Leah Designs, we believe that these unique design elements bring excitement to your attire and make it significantly more memorable. Your dress is a statement and a reflection of your true persona. So why not let it speak volumes about who you are?
The Charm and Versatility of a T-Shirt Dress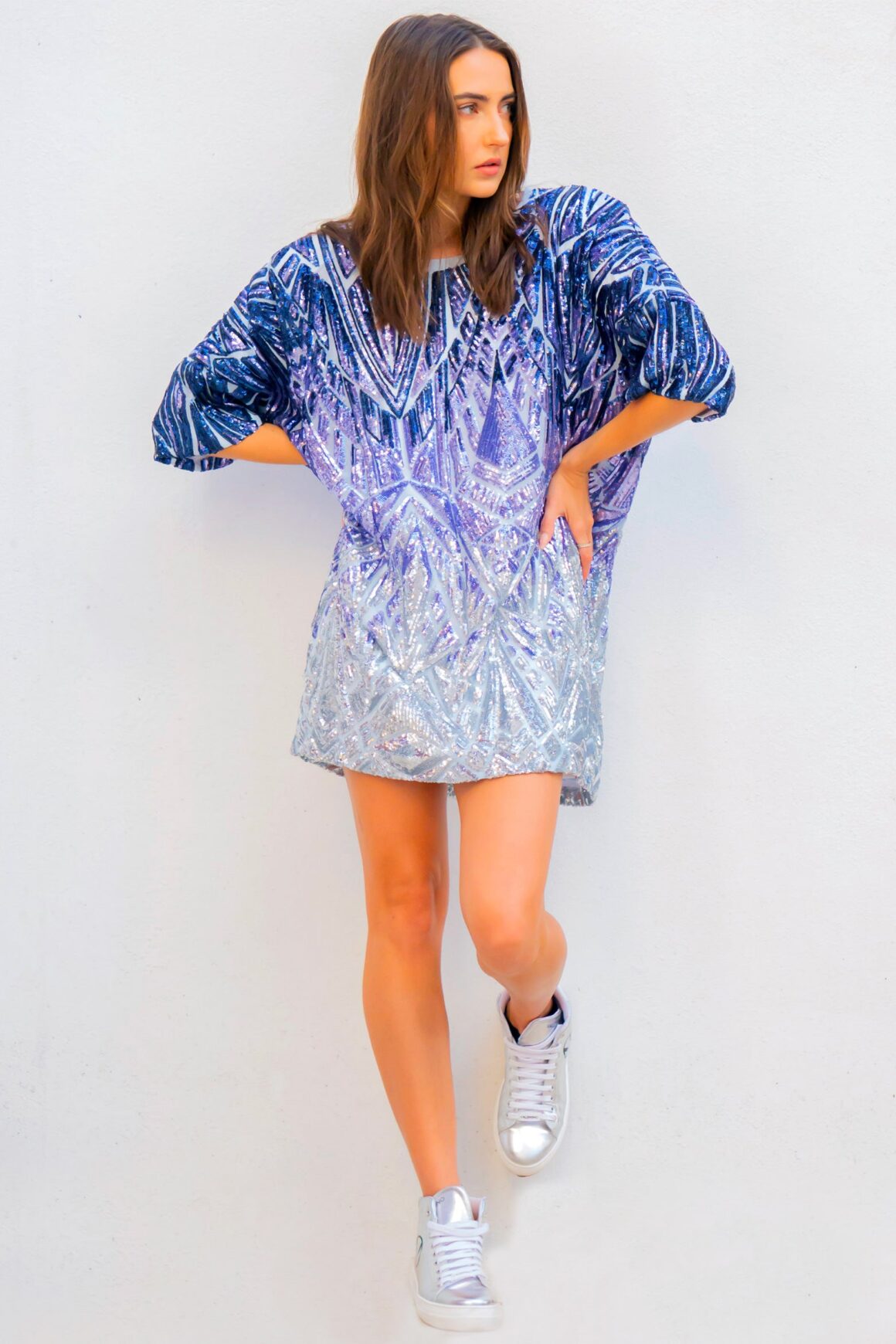 Versatility in fashion is a game-changer. If you're looking for a piece that's as suitable for a laid-back brunch as it is for a sophisticated cocktail party, consider the Sizzle Series t-shirt dress.
With the right accessories, a t-shirt dress can be transformed effortlessly. Think statement jewelry, a trendy clutch, or high heels – and voila! You have an ensemble that's perfect for any occasion. Donna Leah Designs offers a selection of t-shirt dresses, each imbued with our unique touch of elegance and flair, perfect for any event.
Celebrating Individuality with Donna Leah Designs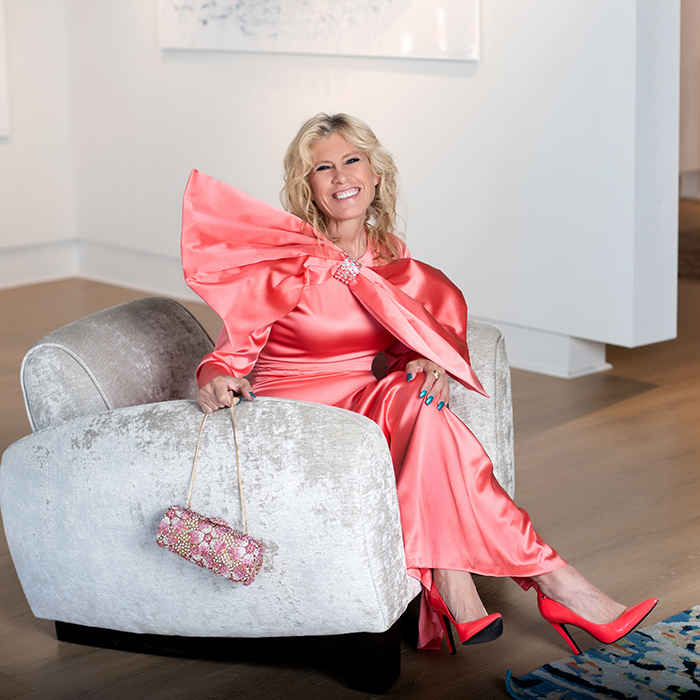 At Donna Leah Designs, we see every special occasion as an opportunity to celebrate who you are and what makes you unique. Our collections echo this belief, putting a spotlight on vibrant colors, unusual designs, and fashion-forward elements that make our dresses anything but ordinary.
Donna Leah explains, "Every meticulously crafted gown, every versatile t-shirt dress, and every piece in our collection is designed to help you express your personality and confidence. We create fashion that makes you feel beautiful."
"Remember, when the time comes to select the perfect dress for your special occasion, don't shy away from color, embrace a touch of drama, and cherish versatility. Most importantly, choose a dress that makes you feel like the best version of yourself. When you do, you'll shine the brightest," recommends Donna Leah.
Dare to be different, dare to be bold, and always, always celebrate in style with Donna Leah Designs. Remember, fashion is about self-expression and Donna Leah Designs is here to help you celebrate your individuality.