In terms of remembering your big day, photos are the obvious choice for framing, passing down to your kids, or sending to your family and friends. However, if you truly want to relive your wedding day–the ambiance, your guests, the emotions, all of it–a well-made video reigns supreme.
After all, if a picture is worth a thousand words, then even a minute-long video has got to be worth a few million. A memorable scene captured and frozen in time forever is one thing but capturing that very moment from your special day as they happen is a whole different level.
That said, the quality of your wedding video is only as good as the videographer you hire. And so, you'd want to take the time to choose the best local wedding videographer to capture your big day.
With that, this article shares some great tips on how to find the right one.
Research, Research, And Research Some More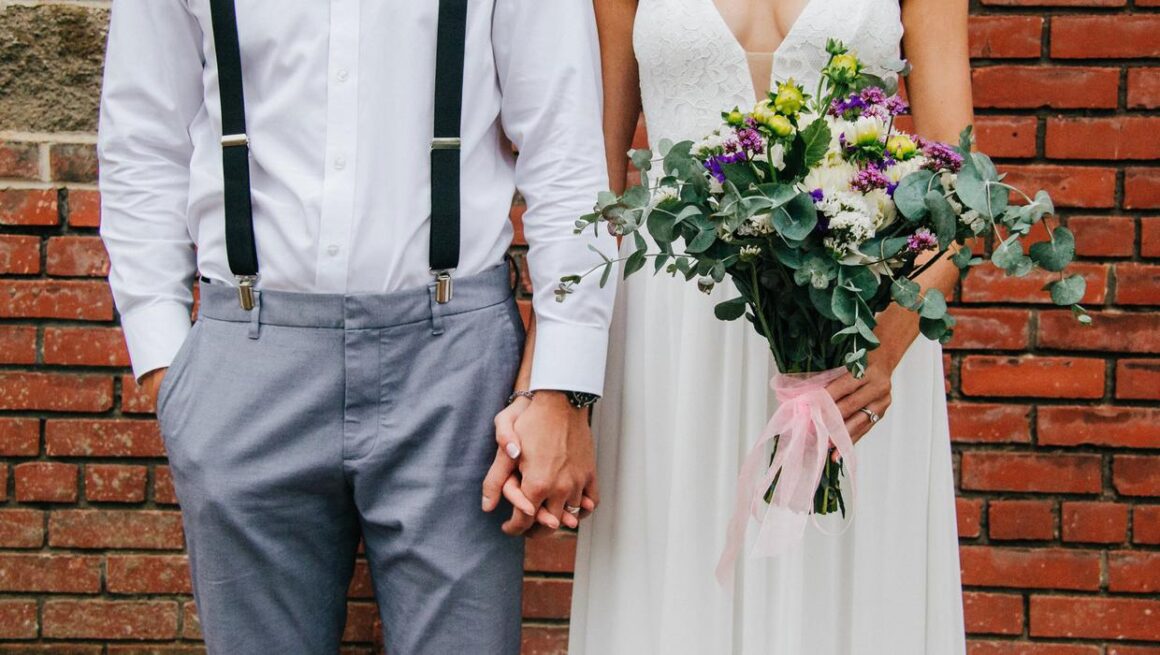 As with anything else on your wedding planning to-do list, hiring the best local wedding videographer will take a lot of research- whether you want to learn more about wedding videography styles or see if the videographer you're looking to hire is offering same-day-edit services. And one of your greatest resources is the internet.
A simple search online can provide you with a list of potential videographers in your area. When searching, make sure to include the region or city you're looking in. For instance, if you're in Canada, be specific and type in 'Vancouver wedding videographer' or any specific approach or style you may want, like 'documentary wedding videography.'
Once you have a list of options, research some more about the videographer's online reputation. As a good start, check their website and video portfolio. You could also take a peek at their social media account. Doing so can help you gain better insight into how a videographer delivers. Moreover, doing your research can help make things a lot easier when you start contacting or interviewing potential wedding videographers.
Set Your Budget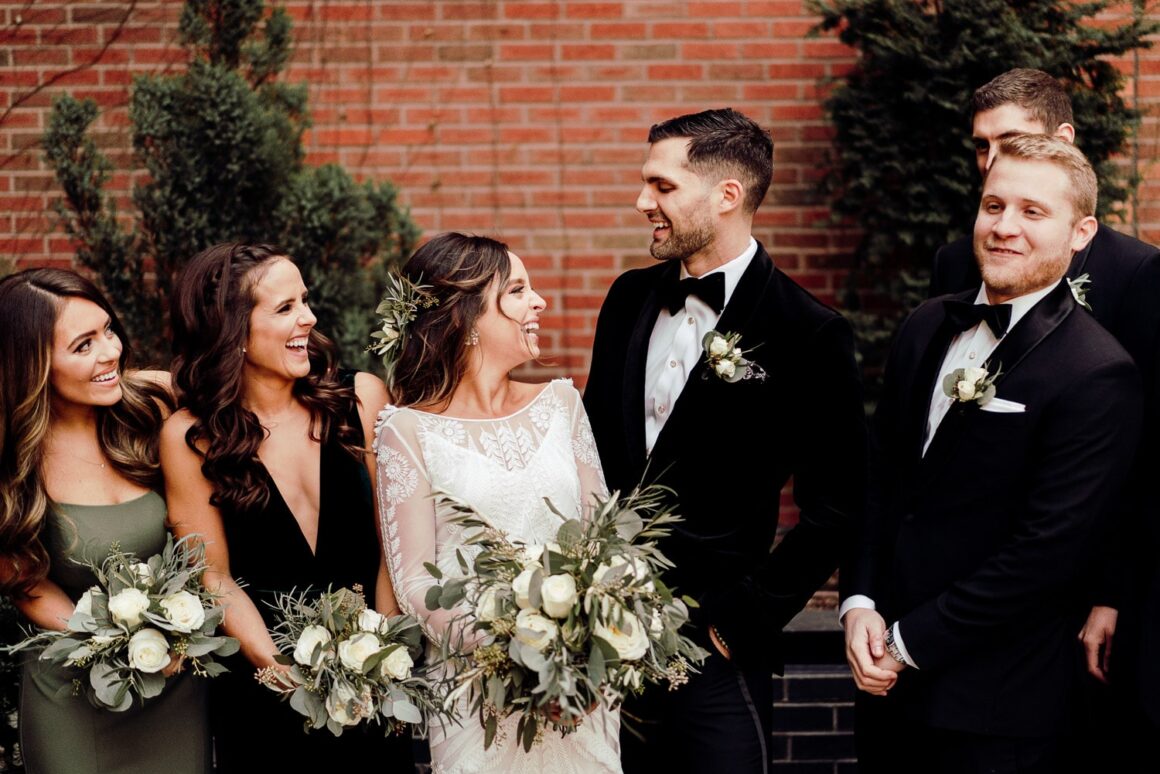 Part of planning your wedding includes the need to master budgeting. And with numerous vendors to hire, it's common to feel overwhelmed, especially if you have a tight wedding budget. So, before you start asking potential videographers, it can help to determine a budget you're willing to spend on wedding videography services.
Take note that the cost of your wedding videography can vary depending on several factors, including the number of crew members, the length of the wedding video, and any extra services that may be included. From the above step, make sure to also research the average cost of hiring a wedding videographer to have a better idea of how much of your budget to set aside.
Once you have a general idea of your wedding videographer budget, you can easily narrow down your list of potential videographers to those that accommodate your budget. Although, it'd be good to note that some providers may provide more convenient payment plans, including installments for their services. That said, don't make the mistake of hiring a videographer based on price alone.
Schedule An Interview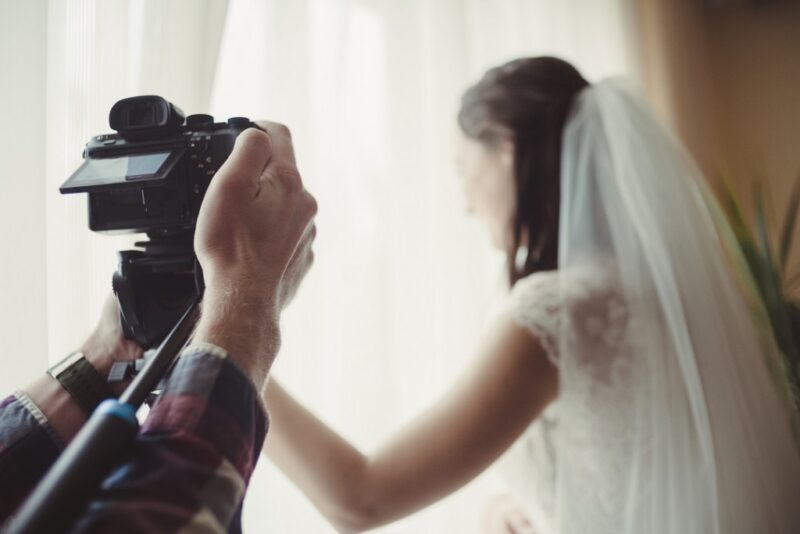 Once you've shortlisted your potential videographers, scheduling an interview can help you get to know the vendor up close. Doing so can also provide you with the opportunity to ask any question you may have about their services.
During your meeting, ask about their experience in filming weddings, how they go about video editing, how many experts they have in their team, and what type of equipment they use. You should also inquire about their pricing and if they offer discounts for bundling services or booking early.
In addition, you'd want to figure out the technicalities. For instance, if the videographer is offering drone shots, are they legally licensed to fly one? In some areas, professional videographers must carry valid drone pilot certificates. Also, some areas have specific restrictions on the type of drones you can use. Other than drones, you should also ask if they use licensed music for videos. After all, not every song is available to the public for licensing. So, ask a potential videographer for their take on this.
Make sure to also ask what's included in your package and if you're allowed for customization. You could also ask about their turn-around time for your film to ensure that you don't wait too long for your wedding video.
In general, it's best if you can meet your potential videographer in person. But, if you're busy, most videographers can offer online consultations. When talking to potential videographers, always trust your gut and go with the provider that makes you feel excited and comfortable.
Takeaway
Like any wedding vendor, wedding videography plays a critical role during your big day. Working hand-in-hand with a professional videographer can tell the story behind a still shot, capturing every sound, motion, and memory that you can relive throughout your life and share with future generations.
If you still haven't found the right one, you can follow the above tips to help you choose the best professional videographer for your big day.