Trends and fads are the most important factors when it comes to the clothing & apparel industry. People judge a person by their dressing sense. This is the reason why everyone looks to update their fashion sense.
Fashion models keep innovating the dresses, thereby creating a revolution in the outfit trends. Apart from this, there are many different areas where a person can gain a fashionable look. One of the modern fashion buzzes is crossbody phone holders.
Initially, a crossbody phone holder was majorly used to keep the phone safe from any damage or reduce the chances of losing the phone. But, over the years, it has evolved as a means of fashion.
An added advantage of this fashion accessory is that many trusted and reliable companies like keebos.com provide them at reasonable prices.
These cases are combined with different colors, patterns, and style features to give a different aesthetic feel. The following section will highlight crucial points indicating why crossbody phone holders are a new fashion trend.
7 Reasons To Choose Crossbody Phone Holders As A Fashion Accessory
There are many valuable functions of phone holders. People from different age groups are using them in some or the other way. While many use it for its attractive functions, some use it as a fashion accessory. The following points show why a person should use the holders to look more fashionable.
1. Attractive Color Combinations
A person can buy phone case holders at reasonable prices depending on the quality. Therefore, this enables them to buy various phone holders of different colors and patterns. When a person wears clothes of a particular shade, they can have a matching or contrasting colored crossbody phone holder to don the look.
It will appeal to the onlookers. People can carry these small bags to any shopping place without getting ignored. This fashion sense will give a unique touch to a person's outfit. However, they should check different color palettes and combinations before donning the look.
2. Party Supporter
One of the most highlighting features of crossbody phone holders is that they can be carried anywhere. Moreover, they are useful elements when stepping out to parties and clubs. While hooking up to the songs, a person cannot keep their phone idle.
Here, these holders come to the rescue as a person can keep their phones safe from any damage or loss. They can keep their mobile phones nearest to them without any worries. Apart from mobiles, a person can also keep wallets, small combs, etc., near them.
This feature is helpful for girls as most of their party wear has no pockets. Even if they arrange a spot for keeping their phones, they cannot quickly get their phone for clicking pictures, recording, or attending calls.
3. Size Of Pockets
Many times a person refuses to wear an outfit just because of the size of their pockets. When an outfit has small pockets, and there are various tiny objects to be kept in the pocket, a person usually compromises on their favorite clothes.
With the introduction of stylish crossbody mobile holders, people can give up on all the worries regarding small or big pockets. This feature becomes handy when the size of the phone is generally big, like that of the iPhone X Max. Sometimes, pushing the mobile unnecessarily in the pocket damages the screen or display of the phone.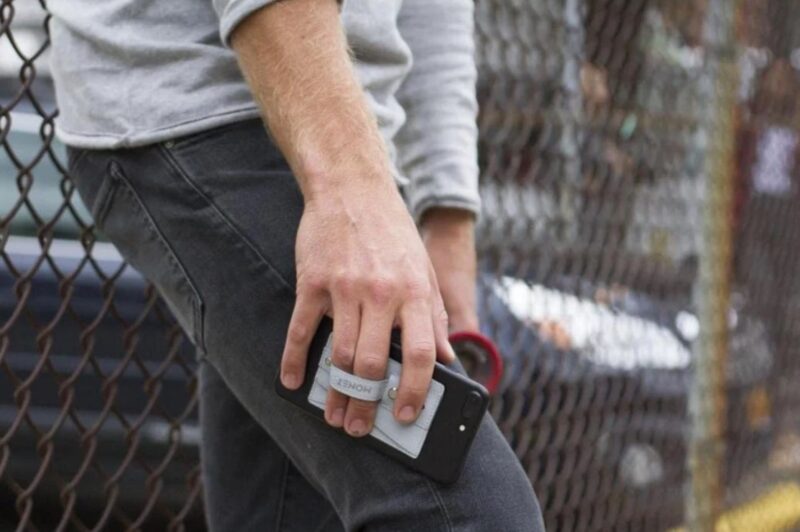 4. Managing Different Tasks Simultaneously
When a person does not have pockets in their trousers or outfit, it becomes difficult to hold the mobile for a long time. It engages one hand and restricts their ability to perform multiple tasks.
Using a comfortable mobile holder will give more space to perform multiple tasks. For example, a mother can handle her child with more care, while a person can take their dogs for a walk more often.
When a person carries out these tasks without a sturdy mobile case, there are chances they will drop their phone. In the case of mothers, it is a handy option as babies can create a lot of disturbance when there is no appropriate care given. Minor duties like changing diapers, wiping sticky and dirty hands, scheduling doctor's appointments, etc., can be tiresome without crossbody phone holders.
5. Comfort & Ease Of Carrying
Sometimes, it becomes uncomfortable while putting the phone, wallet, cards, etc., in pockets. When a person wears tight-fitted jeans, they will often face discomfort while sitting. It will also make the pockets and the items in it look mismanaged.
A crossbody mobile holder solves this problem by providing an all-in-one place for everything. Every small and essential item can be placed in the cases without any worries. Moreover, there is an ease of carrying it. They are lightweight, so there is no load of keeping them somewhere.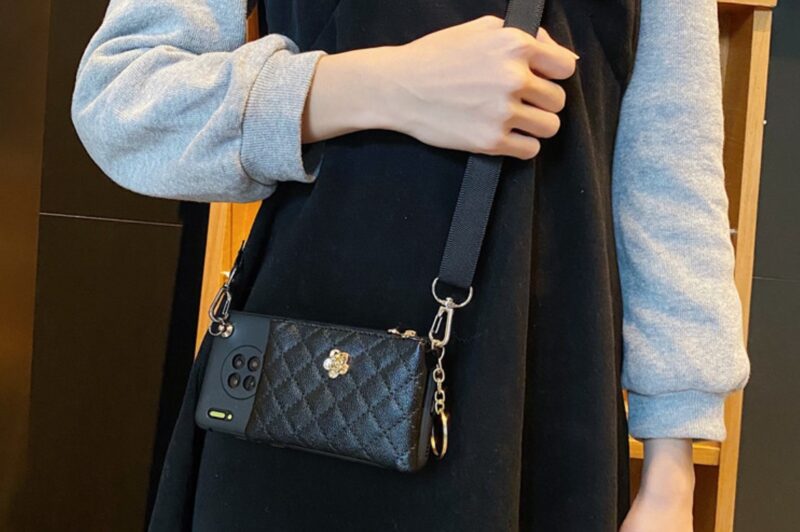 6. Issues Faced While Riding
A fashionable trend of wearing crossbody phone holders has also emerged due to comfort while riding a two-wheeler. It makes carrying a mobile or gadget possible while driving an electric scooter. Many people have a habit of putting their phones in the back pocket of their pants. It is not possible when they ride a cycle, skateboard, or scooter.
7. Excellent Fashion Sense For Old People
Custom crossbody mobile holders give a modern look to older people. They can also get a firmer grip and control for walking. They usually tend to forget things that are not vital to them, including mobile phones. These mobile cases will keep their phones always with them, safe and protected.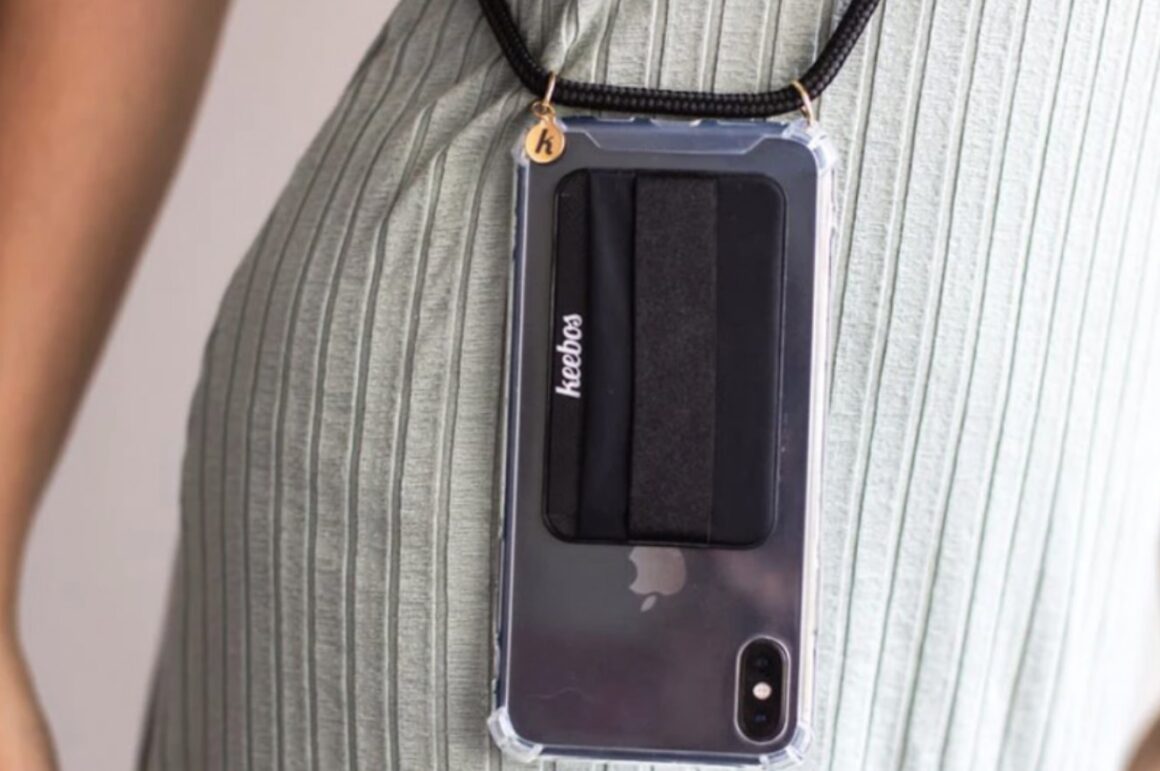 Conclusion
People innovate their attire regularly to be socially acceptable and attractive. Wearing modern and trending clothes and accessories gives them confidence and helps them attain a respectable position among peers.
Crossbody phone holders are no different in the list of various fashion accessories with additional benefits. The reasons mentioned above give a complete overview of why these are the latest fashion buzz.
From teenagers to older people, the demand for phone holders increases daily. However, people should consider various options and designs before selecting a suitable phone holder.