As of 2023, the sneaker market resale value in the U.S. stands at $2 billion. Market research indicates this market will increase 15 times more to reach $30 billion by 2030.
When thinking about the best footwear, buying sneakers comes to mind first. Besides versatility, you also enjoy comfortability after buying sneakers. You'll hardly find any perfect answer when it comes to what important things to consider when buying shoes. This is because needs and preferences vary from one person to another.
Nevertheless, there are various general factors that every buyer should consider when choosing sneakers. Read on to learn seven tips for choosing the right shoes.
1. Types of Shoes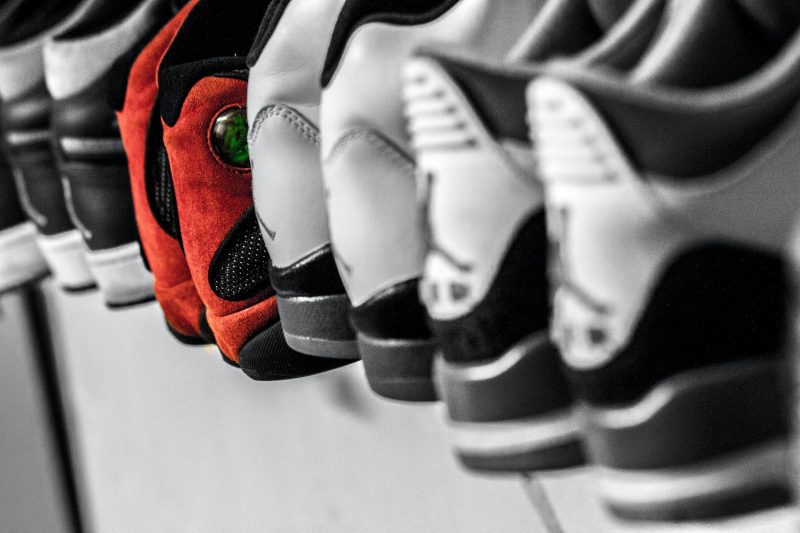 The type of sneakers you want is an essential consideration when buying sneakers. You'll find different types of shoes depending on your needs and preferences. Take into consideration whether you need a casual pair of sneakers or a dressier pair of heels. You can also be looking for something in between the two to rock your regular look.
The good thing about sneakers is that they can match any of your looks, casual or official. Another reason to decide the type of shoe you want is to help you narrow down your options.
Since there are many options available for you when buying sneakers, narrowing down your options helps you make informed choices. That way, you avoid spending money on products that won't serve your needs.
2. Type of Material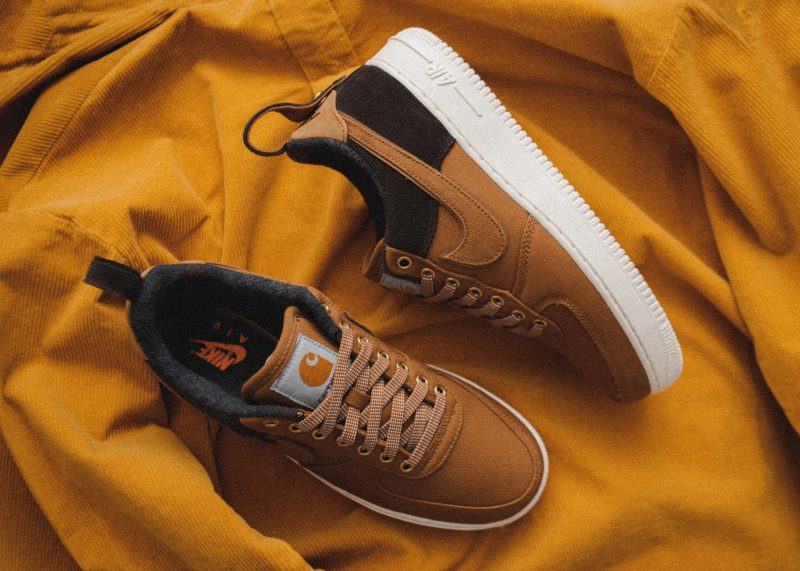 Usually, your sneakers will come to life depending on the material you choose for your shoes. While most folks think the design pattern is everything, it's not true. Your sneaker materials are.
Today, you'll find different types of sneakers made from different types of materials. Such materials include leather, textile, and canvas, among others. Leather is flexible, long-lasting, and makes quality sneakers. Since they make the best sneakers, they tend to be a bit expensive compared to other types of sneakers.
Textile materials for sneakers come in a wide range of colors and varieties. These variations include fabric weights, fibers, knits, and weaves. The commonly used textiles for sneakers include cotton, wool, nylon, and polyester. Synthetic leather comprises two layers- an external surface and a back layer of polyester fibers.
Like textile material, synthetics come in various colors and textures. Besides, these types of sneakers make supportive and pocket-friendly sports shoes.
3. Find a Perfect Fit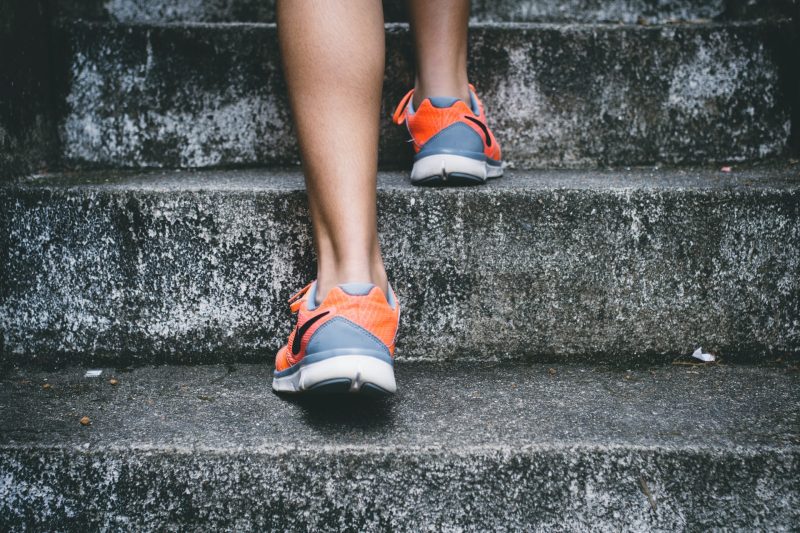 One of the most challenging things about buying sneakers is finding the perfect size for your feet. Sneakers that fit nicely will ensure that your feet are always comfortable whether running or walking. One way to find the right fit is by knowing your foot measurements. To know this, you'll need to measure the length and width of your feet.
If you don't want a DIY approach, find a professional foot store and take your feet measurements. If you buy sneakers in-store, find your favorite store and try the shoes on before buying. If a pair of sneakers doesn't fit well, you risk falling and injuring yourself. Besides, your sneakers will only give you short-lived service before you can dispose of them. This implies you'll have to buy shoes more often, which may cost you more in the long run.
4. Sneaker Style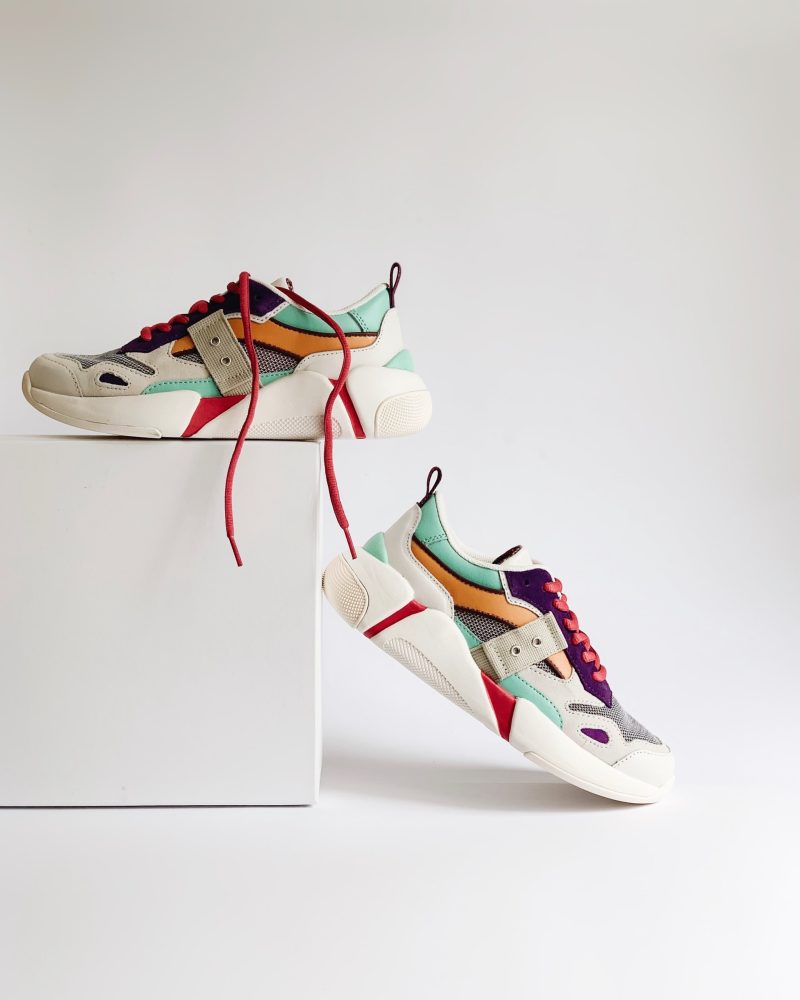 Another tip to consider is the style of the sneakers you're buying. Your choice of style will depend on your taste. Some individuals may prefer buying shoes that are classic and timeless. Others may choose trendy sneakers.
Your style can also include your color preference. You can choose to buy colorful types of sneakers or go for ones with plain colors. Some may consider buying shoes with shouting colors. Other consumers will choose sneakers with dull colors. You can check it out here to know the sneaker style you want for your shoe.
Regardless of the type of shoes you put in, ensure you go for something to match your personal style. That way, you can walk confidently in every situation.
5. Budget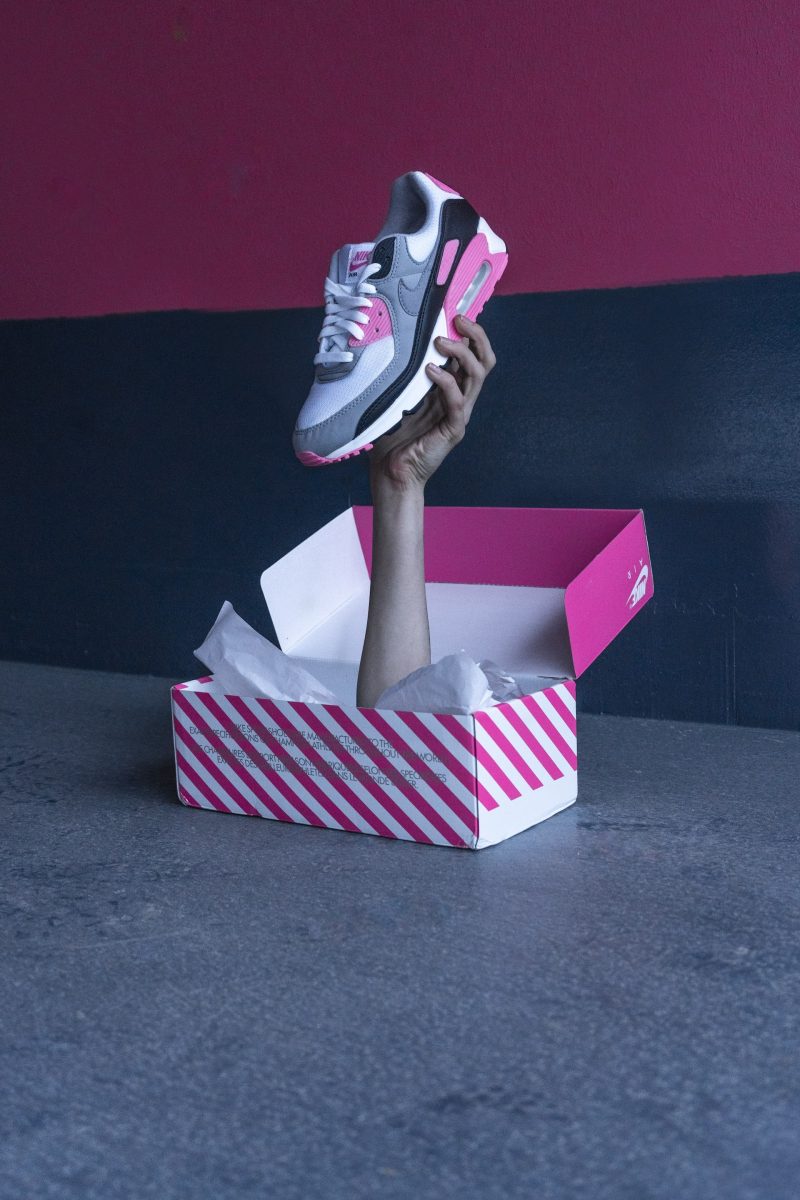 Money is everything as far as buying shoes is a matter of concern. The price of your sneakers will vary depending on various things.
For instance, the type of material will determine how much you pay for your pair of sneakers. High-quality material will cost more than medium and low-quality shoe material. So, this cost will trickle down to the price of the sneakers making high-quality material shoes more expensive.
The brand of sneakers will also determine the cost of your shoes. Some brands have the reputation of making high-quality sneakers that will cost you some good cash. Others have partnered with celebrity figures and sportsmen to help market their brands. It's best to plan your budget well before buying shoes.
Identify the type of sneakers you'd love to buy and research the price. You should start saving early if you don't have cash at hand.
6. How Often Will You Be Wearing Your Sneakers?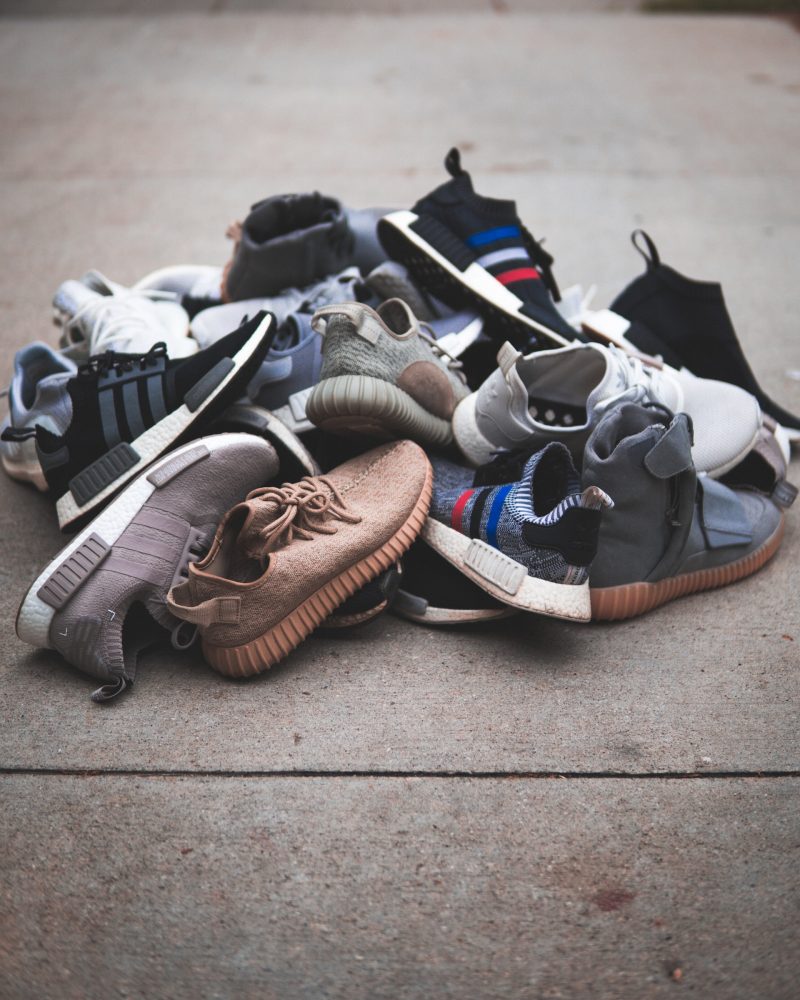 Sometimes, you want to buy shoes that you'll wear occasionally. In such a case, you may not need to spend a lot of money buying your shoes.
Alternatively, you might want to buy shoes you'll always put on. So, you'll need to buy the best sneakers that are of good quality, comfortable, and durable.
7. Where You'll Be Wearing Your Shoes?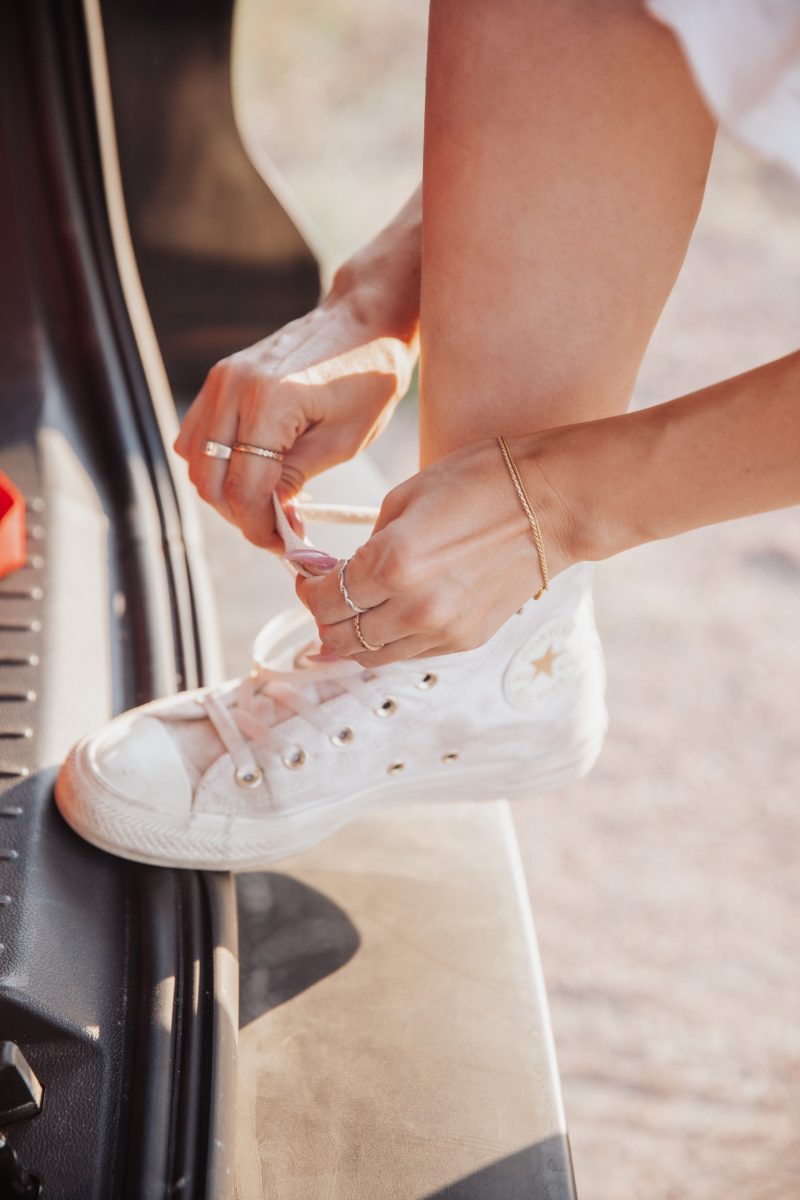 When buying shoes, consider the occasion you want to wear your shoes. You might wish to just a pair of shoes to wear to your office.
Another person might want shoes to wear on a night out or a fun party. Depending on the occasion, buy shoes that won't give you a complicated look. Always try to be simple but outstanding.
Tips for Buying Sneakers
Two places come to mind when buying shoes – online and in-store. Today, many stores operate online and offer great deals to customers.
Do your research online to find the best store to buy your shoes from at affordable prices. With the above tips, buying sneakers shouldn't be stressful anymore. Check out this blog for more articles about fashion and beauty.