When you're tanning in a tanning bed, you might notice that your skin is getting red or itchy. This can be due to the UV rays from the lamps and could lead to a burn if left untreated. Learn how to treat this type of rash and what you should do before going back into a tanning bed.
The heat rash from tanning bed is a common problem that many people face. It can be treated with over-the-counter treatments, but it may require a trip to the doctor for more severe cases.
People who wish to get a tan without exposing themselves are increasingly turning to tanning beds. Until the side effects kick in, it's a relaxing and pleasurable experience. A tanning bed rash may develop out of nowhere and remain firmly attached to your skin. You won't have to worry about it now that you've read this post.
What is Tanning Bed Rash and How Can It Be Prevented?
Let's see what happened: you went to your favorite gym and hopped into a tanning bed, expecting to emerge with a robust, powerful sun-kissed complexion. Red pimples, on the other hand, begin to appear and make you irritated. They resemble the appearance of a tanning bed rash.
The rash typically appears on areas such as the knees and stomach, the back, and the bottom of the thighs, since they are in close touch with the equipment.
Tanning Bed Rash: What Causes It?
Reactions due to allergies
Incompatible goods may trigger allergic responses if they come into touch with your skin. The allergy may be caused by chemicals used to clean the tanning bed, leftover tanning lotion, or your own lotion.
In certain instances, you may be advised to use sunscreen as a preventative measure against burns. If you are allergic to any of the components, you will get a rash on your skin very quickly. You may have a closer look at the goods before making a purchase.
Because these tanning beds will be used by a large number of individuals, gyms and salons have rigorous cleanliness standards. These substances may irritate your skin. The easiest option is to talk to the employees and urge them to locate a cleaner that is more unobtrusive.
Sweat duct clogged
If you have a clogged sweat duct, you will have similar sensations. A heat rash may develop when sweating is inhibited. Before they turn into blisters, you'll see red spots with an itching feeling.
When the weather is hot, some individuals develop heat rash, whether or not they are sunbathing. In fact, clothing-covered regions are much more likely to be targeted.
Dry skin
While tanning beds give you a beautiful tan, they also dehydrate your skin, therefore experts usually advise you to apply a moisturizer beforehand.
Overexposure
While tanning beds are convenient and quick, the rays employed in the process are damaging to human skin. UV rays, in particular, may be the source of the rash. With a tanning bed, you'll receive 6 times the UV from the sun. As a result, if you do not restrict your exposure, you run the danger of developing cancer.
Light Sensitive Disorder (LSD) is a condition in which a person (LSD)
LSD is uncommon, but not unheard of. It has a strong link to UV ray allergies, and individuals with LSD can't tolerate even a little amount of UV exposure. When none of the aforementioned reasons seem to be the case, there's a good probability you're suffering from LSD.
How Do You Get Rid of Tanning Bed Rash?
Although tanning bed rash is unpleasant, the remedies are basic and straightforward. Below are some simple ways. If none of these work, you should schedule an appointment with a dermatologist very away.
Stop tan
#1. As soon as you detect the rash, cease immediately. If you keep tanning, it will only grow worse and spread to other parts of your body.
#2. Use a bar of antibacterial soap and rinse the afflicted area with water (for sensitive skin). When you're finished, pat the area dry with a soft towel.
#3. Avoid massaging the rash forcefully or using hot water or letting the water flow over it. These activities aggravate the skin spots even more.
#4. Don't use the tanning bed again until the rash goes away.
Make use of a cold compress.
#1. After washing the area as directed, let it to dry fully before applying a cold compressor for 15 to 20 minutes.
#2. The compress may be used an unlimited number of times. This technique may be used to relieve discomfort from a rash that itches and stings.
Making a DIY cold compress is simple! Only a soft, smooth cloth and cold water are required. Materials that are flimsy and rough are bad for the rash.
Take a bath in oatmeal.
#1. An oatmeal bath is required for the following stage of the rash. Fill the tub with enough water to cover the afflicted regions and add several teacups of oats.
#2. Once a day, set aside 30 to 60 minutes to rest in cold water.
Tips: Some individuals are sensitive to oatmeal, which may aggravate the problem. If you fall into this group, you should skip this step since it isn't applicable to you.
Maintain a clean environment.
#1. When using a cold compress or an oatmeal bath, avoid rubbing the rash.
#2. Wearing loose clothes and applying a bandage to the affected region may also be beneficial.
#3. If your skin is flaking or breaking, cleanse the afflicted areas at least twice to get rid of the germs.
Lotions should be applied.
First, apply an antibiotic lotion to the rash before applying the bandage. The cream contains enough moisture to keep the skin from drying out.
#2. If your rash was caused by a tanning product or a cleaner, an antihistamine may help alleviate the uncomfortable feeling.
#3. If you don't see or feel your skin breaking while the rash heals, it's appropriate to use a hypoallergenic moisturizer.
#4. After the rash has gone away, you may continue sunbathing. If you're certain the issue is with your tanning product, switching it will be beneficial for a fresh start.
Take a look at these options.
– Drinking water is always beneficial to your health and skin, and it will, of course, relieve irritation. Hydration is also important for avoiding the negative consequences of artificial tanning.
– Cucumber and Aloe Vera are usually at the top of the list when it comes to moisturizing and cooling natural ingredients. Both are pricey, but they're good for your hair and skin, and they seldom cause discomfort.
If the rash doesn't cease itching, potato may help decrease redness and discomfort.
– Olive oil is an excellent moisturizer, and the rash will not worsen if your skin is not dry.
– As you may have guessed, yogurt isn't only for eating! They work effectively to relieve inflammation and sunburn. Yogurt may be used to exfoliate and eliminate irritants even on pale, delicate skin. If you don't mind the sourness, apple cider vinegar has the same effect!
If the tanning bed rash continues after you've tried the most suitable techniques, get medical assistance to verify you're not experiencing any severe issues.
How to Avoid Getting a Tanning Bed Rash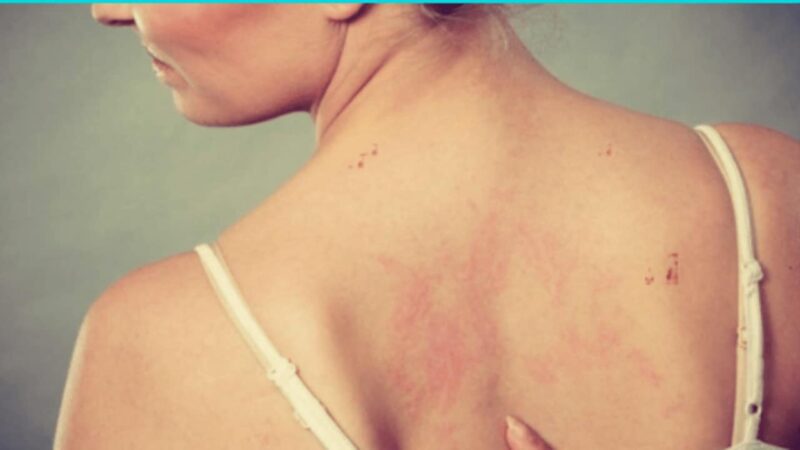 We think this area would pique your interest since it is always preferable to prevent anything terrible from happening in the first place. The suggestions are straightforward and simple to implement.
– Pay attention to the little things to observe how clean the gym or salon is. The tanning beds are likely to be clean if the crew was careful enough to keep the floor and minor equipment in pristine condition.
– The tanning bed should be in good working order; at the very least, you should feel comfortable laying nude on it. If not, don't be afraid to leave and look for a better spot.
– Will you be using tanning lotions or sprays? If you answered yes, you must check the label carefully to ensure there are no ingredients to which you are allergic.
– To avoid sunburn, use a sunscreen with an SPF of 15 or higher. After the session, apply aloe vera gel or 1% hydrocortisone lotion to the skin to calm it down and reduce the chance of a rash.
FAQs
What is the greatest way to obtain the finest tan?
– Shave and exfoliate beforehand to ensure that the tanning rays reach every inch of your skin.
– Before you begin tanning, remove your makeup as well as any perfume or essential oil. Wear no jewelry, either!
– If you're going to use tanning lotions, intensifiers, or bronzers, be sure they're made for sunbed tanning. It's also a good idea to use a lip balm with SPF protection.
– Showering before to tanning will open pores and prepare the skin for the next session, as well as rinse away the chemicals.
Is the rash visible right away?
Unfortunately, you will not notice the effects for many days. The red lumps will appear initially, gradually expanding into a large area.
Many individuals make the mistake of dismissing uncomfortable spots as insect bites or something similar and continue tanning nonetheless. The rash, however, looks more like blisters than prickly heat or insect bites.
Is there any other way to tan?
Many specialists advise against using a tanning bed, and some organizations, such as the American Academy of Dermatology and Australia's SunSmart Organization, want tanning beds outright banned. Spray tanning is recommended to minimize the danger to your health.
Final Thoughts
Tanning bed rash is usually not difficult to treat if you practice good cleanliness and use appropriate skin care products. Remember to cease using the tanning service right once if you get rashes, and allow your skin a few days to heal. Stay gorgeous while sunbathing!
Tanning bed rash is a common problem that many people experience. Here are some tips on how to prevent it. Reference: how to prevent tanning bed rash.
Frequently Asked Questions
What does a tanning rash look like?
A tanning rash is a skin reaction that can occur when the skin is exposed to ultraviolet radiation from the sun or artificial sources.
Can you get a skin rash from a tanning bed?
Yes, tanning beds can cause skin cancer.
Can you get a bacterial infection from a tanning bed?