Are you looking to add some length and style to your wardrobe? Look no further than the maxi dress! Maxi dresses are the perfect choice for any occasion – from casual to dressy. But the one question we often hear is "How long should a casual maxi dress be?"
Types of Maxi Dresses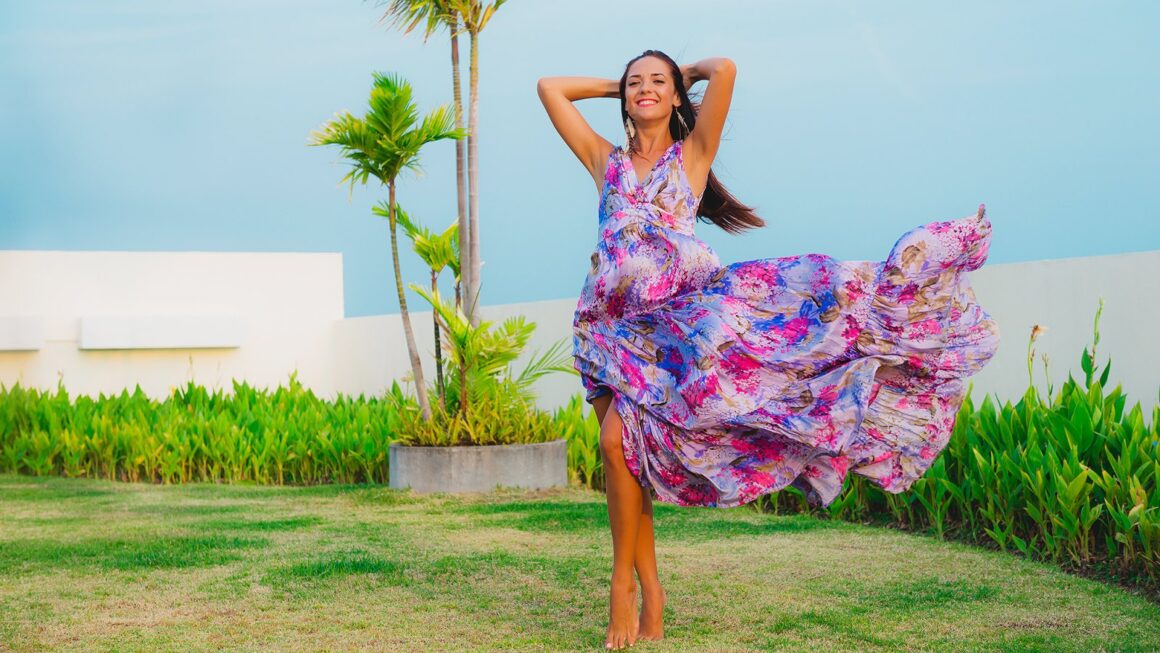 Maxi dresses come in various lengths, styles, and designs. They can be worn on any occasion and feel comfortable while looking stylish and elegant. Depending on your body type and the look you want to achieve, there are casual women's maxi dresses that will fit your needs.
The most popular types of models are:
Short: A short model falls just below the knee or mid-calf. It is a casual style that is perfect for weekend brunches or summer days in the park. The length of this type of dress can vary from around 30" to 38" from the center front neck to the hemline.
Mid-Calf: A mid-calf one is usually longer than a short maxi, ranging from 36" to 46" from the center front neck to the hemline. This is great for a more formal event that does not require full-length attire such as an outdoor wedding or daytime party.
Ankle-Length: An ankle-length maxi dress typically ranges between 42" and 54" from the center front neck to the hemline, making it suitable for formal occasions such as night events or galas where more coverage is required. It will drape around your feet gracefully creating an elegant look that can be accessorized with statement jewelry or a light jacket depending on the weather and the event requirements.
Floor Length: As its name suggests, this type of dress reaches all the way down to the floor making it perfect for formal evening events such as black tie affairs or proms where you want to look extra glamorous yet remain comfortable throughout the entire event irrespective of its size and duration.
Factors to Consider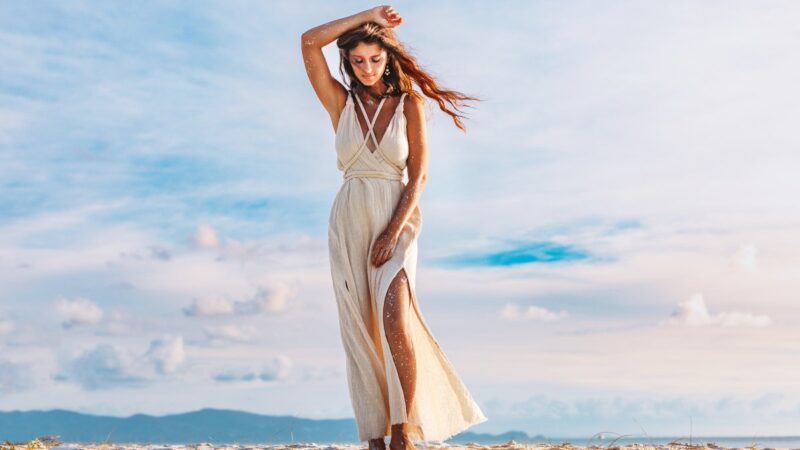 If you are tall and thin, a full-length maxi dress will work best. It will elongate your figure and create the illusion of more curves. Make sure that the model is not too long; if it is dragging on the floor, then it needs to be shortened or altered. On the other hand, petite women may want to choose a shorter maxi skirt that ends at or above their ankles for a more flattering look.
It's also important to consider the occasion when selecting an appropriate length for your casual maxi dress. For daytime events like brunch or shopping trips with friends, an ankle-length model can give off a cool yet effortless vibe. For evening events like dinner dates or cocktail parties, floor-skimming styles can add an air of sophistication while still remaining casual.
Conclusion
In conclusion, the ideal length for a casual maxi dress is determined by the wearer's height and personal style preference. When shopping for a casual maxi dress, consider knee-length to floor-length options that flatter your body shape and complement your individual style. With these tips in mind, you can find a comfortable and stylish maxi dress that looks great on you!